Already grappling with a reflector deployment problem on its massive ViaSat-3 Americas satellite, which could result in a $420 million insurance claim, Viasat delivered more bad news to the market yesterday, confirming in a statement that it is now dealing with an in-orbit failure of its dual-payload Inmarsat-6 F2 (I6 F2) satellite, which was assembled by Airbus Defence and Space.
Successfully launched by SpaceX on 18 February, the I6 F2 satellite "has suffered a power subsystem anomaly during its orbit raising phase", explained the Carlsbad, California-based satellite operator, which completed its acquisition of London-headquartered Inmarsat at the end of May.
"At this stage, Viasat and Airbus, the satellite's manufacturer, are working to determine the root cause of the anomaly and assess whether the satellite will be able to perform its mission. Airbus has advised that this anomaly is an unprecedented event; none of its geostationary telecommunication satellites have ever suffered a failure in orbit."
The event may be unprecedented for Airbus, but it represents the latest in a string of bad of luck for Viasat. Last month, the firm revealed it had encountered a reflector deployment anomaly on its new ViaSat-3 Americas Ka-band satellite, which was supposed to initially facilitate growth in its fixed broadband business, but ultimately enable Viasat to add customers for its high-speed, high-capacity cabin connectivity and a few other businesses. The firm is still assessing what level of capacity it can glean from that satellite but is eyeing contingencies should the problem persist, including potentially reallocating a subsequent ViaSat-3 class satellite to provide additional Americas bandwidth. Service level agreements (SLAs) with certain airlines may also be tweaked as a result, management said.
Separately, roughly six weeks before its acquisition of Inmarsat, the latter firm experienced an outage of its I4 F1 satellite which supported cockpit communications and safety services in the Asia-Pacific region, as well as critical communications for other sectors. Whilst safety services, including for aviation, were fully restored after the outage, other users remained affected. And so, Viasat accelerated the introduction of the new Inmarsat I6 F1 satellite, which is the sister satellite to the I6 F2 spacecraft now at the heart of Viasat's latest troubles.
Both I6 satellites (F1 and F2) are highly advanced commercial communications satellites and have a hybrid payload, meaning they've been built to provide the full range of Inmarsat's ELERA (L-band) services, including Classic Aero and SwiftBroadband-Safety in aviation, as well as Global Xpress Ka-band, which facilitates broadband connectivity in aviation and other mobility verticals. Whilst Inmarsat previously told RGN that the two satellites would enable it to maximize capacity "where and when it is needed", new owner Viasat last month confirmed to RGN that it had decided to migrate service from another ELERA spacecraft, its I4 F2 Middle East and Asia (MEAS) L-band satellite, to the new I6 F1 satellite, and relocate the I4 F2 MEAS satellite to serve APAC, in place of the I4 F1 satellite that encountered the outage in April 2023.
In short, the I6 F1 satellite is already playing an important role in ensuring redundancy for Viasat's aged ELERA fleet, with its L-band payloads supporting safety services for aviation and other industries.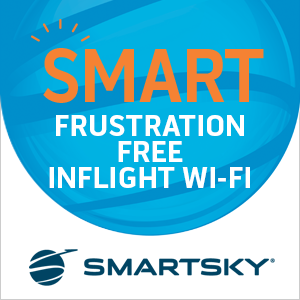 In a statement published after market close on 24 August, Viasat chairman and CEO Mark Dankberg seemed to downplay the importance of the I6 F2 spacecraft. "I6 F2's initial mission was essentially to provide spare L-band and four Gbps of additional Ka-band capacity, consistent with deploying and operating a resilient, redundant network," he said.
Viasat also assured that the I6 F2 anomaly "does not impact ongoing customer services, and Viasat does not anticipate that it will materially affect the financial outlook for revenue and Adjusted EBITDA growth" as discussed on 9 August. "The manufacturing and launch costs of the I6 F2 satellite were insured and near-term cash positions are expected to improve."
Space Intel Report noted that if the I6 F2 anomaly results in a total loss, it would trigger a $350 million insurance claim.
Should Viasat be forced to make insurance claims on two GEO satellites, that would be an eye-watering amount for insurers to absorb.
Related Articles:
Featured image credited to istock.com/Eoneren