Having received European and US type certifications for its large-cabin 5500nm Falcon 6X business jet, Dassault Aviation is on track to see the sleek new aircraft enter service in the near term.
Type certificates for the Pratt & Whitney PW812D-powered long-range twinjet have been issued by the European Aviation Safety Agency (EASA) and the US Federal Aviation Administration (FAA), Dassault confirms in a statement.
"These certifications conclude a more than two-year-long test campaign during which 1,500 flight hours were logged worldwide. It is a significant step on the path to entry into service (EIS) for the Falcon 6X, with the first units undergoing final completion," notes the French manufacturer.
With its imminent EIS, the 6X launches Dassault's fourth-generation EASy flight deck family member, which is based on Honeywell's Primus Epic platform and features interactive navigation maps and vertical situation displays to improve routing and safety.
In the cabin, Dassault touts "more freedom of movement, privacy and relaxation" for passengers.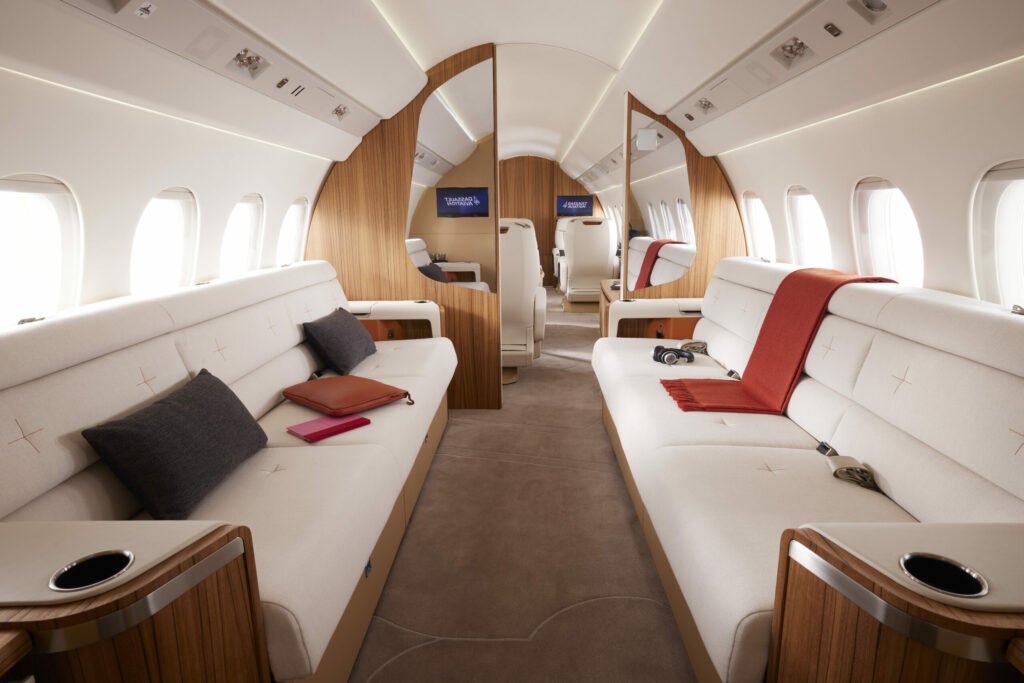 "Thirty extra-large windows and a skylight flood the cabin with natural light, while providing true panoramic views. Passengers can also control mood lighting to help them manage their circadian rhythm and adjust seamlessly to multiple time zones," it says, and Dassault's cabin management system allows them to use their own devices for entertainment and cabin environment control.
Broadband inflight connectivity is an integral part of the business jet passenger experience. And on that front, Dassault offers FalconConnect, an all-in-one suite of services and applications powered by Honeywell's Forge analytics platform, which is already available, for example, on the Falcon 8X.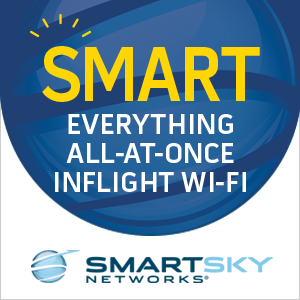 Designed to be extremely flexible, FalconConnect offers operators a variety of linefit satcom options including Inmarsat L-band, Iridium L-band, Viasat Ku and Ka-band and Inmarsat (now Viasat's) Jet ConneX Ka-band service.
But if a customer has another system they prefer, "then Dassault will be accommodating because — for example — it recognizes that some operators have a fleet of aircraft, so they would like to have some commonality across their fleet with regards to the inflight connectivity solution", a Dassault spokesman told Runway Girl Network in 2021.
That could ultimately spell good news for some of the relatively new IFC players on the scene, including companies advancing LEO satcom-based solutions, nextgen air-to-ground connectivity and indeed hybrid solutions..
SmartSky Networks, for example, counts Honeywell as its value added reseller (VAR) and "is proud to work with Honeywell Forge as our VAR and (SmartSky) as the Forge connected ATG network" in the continental United States, says company VP, marketing and communications Jana Rucker. The company has already been making headway on the Dassault aircraft retrofit front, with supplemental type certificates secured for the Falcon 900 and 2000. More models are in STC planning stages, says Rucker.
"The certification of the Falcon 6X is a remarkable milestone for Dassault Aviation," enthuses Dassault Aviation chairman and CEO Eric Trappier in a statement.
"The 5,500nm/10,200km Falcon 6X combines the best qualities of Dassault Aviation's world-leading business and fighter aircraft expertise to create the longest-range jet in its class with unparalleled passenger comfort and maximum mission flexibility." Indeed, it has been recognized with various design awards, including the Red Dot Award and the International Yacht & Aviation Award, he notes.
Related Articles:
All images credit to Dassault Aviation