Inmarsat's aircraft safety and other L-band satcom services for the Asia-Pacific region are operable again, following an outage of the firm's I-4 F1 satellite which forced operators to switch to high frequency (HF) radio. The news comes as a relief to operators, pilots, aviation enthusiasts and tech-savvy flyers.
London-based Inmarsat explains in a fresh update today that the L-band satellite "suffered a partial loss of power" which invoked automatic procedures on the satellite that led to the suspension of services for East Asia and the Pacific region starting at 21.14 UTC on Sunday 16 April.
While Inmarsat is continuing  to optimise performance and address some specific residual issues on the I-4 F1 satellite, it says: "All safety services have now been restored," including yesterday's resumption of Classic Aero service for aircraft safety, voice and data.
Industry stakeholders are confirming the same, including German satcom specialist m-cramer Satellitenservice, which praiseworthily kept its clients abreast of the updates it was receiving from the satellite operator during the incident.
Also relevant to the aviation market, Inmarsat confirms today that its SwiftBroadband and SwiftBroadband-Safety (SB-S) services have been restored. SB-S is the firm's nextgen safety service for the cockpit.
"Maritime safety services, which had been transferred to contingency satellites in line with the IMSO approved operational process, were transferred back to I-4 F1 yesterday (18 Apr) following reactivation of Inmarsat C," it says. Other maritime services, including the company's FleetBroadband service, have also since been restored. GSPS (satellite phone) services are still being addressed, however.
When aircraft are flying over oceans and out of range of VHF, pilots use satellite-based connectivity to communicate with both air traffic controllers and their employers' ground-based operations. Inmarsat's fleet of L-band satellites — and indeed Iridium's L-band LEO satellite network — enable these sorts of cockpit communications and safety services.
When satcom is not available or another method is needed, HF voice is used by pilots for position reporting, as occurred during the Inmarsat I-4 F1 satellite outage. It is not immediately clear if expanded separation of aircraft was also employed during the incident.
There are also several flight tracking-focused services available in industry, including FlightAware, FlightRadar24, and indeed Aireon, which monitors the existing ADS-B transmissions of aircraft via payloads on Iridium's NEXT constellation, in turn providing global air traffic surveillance.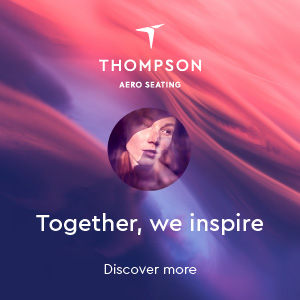 The I-4 F1 temporary outage and suspension highlights the importance of having redundant aircraft systems in aviation. As Inmarsat's statement outlines, new micro L-band satellites are in the offing for the company.
Industry has an opportunity to further enhance its avionics redundancy, and can do so through a number of means, including by adopting dual-dissimilar satcom for cockpit comms and safety services, using Iridium's nextgen Certus service in concert with Inmarsat's services.
Rivada Space Networks, which aims to launch an inter-satellite laser linked Ka-band LEO network that establishes end-to-end connections without gateways, is positioning its forthcoming constellation as capable of serving "the harsh conditions that have lots of requirements" including the flight deck.
Perhaps in time, regulators would consider permitting the cabin connectivity pipe (Ku-/Ka-band) on board many aircraft to serve as backup — in a pinch. Space and satellite consultant Christian Frhr. von der Ropp reckons that this path makes sense, especially now that more LEO networks are available.
He stated on LinkedIn today: "[W]hile passengers in the back watch Netflix with multi-Mbps data rates, the pilots on the flight deck may not and cannot transmit the few Kbps of safety-critical aviation comms over the airplane's broadband satellite link because it's not certified by aviation authorities. Wouldn't a perhaps less reliable data link be better than none as is the case right now due to the Inmarsat I-4 F1 outage?
"Given the advent of LEO broadband coverage over the oceans and multi-orbit terminals that allow falling back to GEOs, so increasing resilience, the aviation industry should push for leveraging inflight broadband connectivity for safety-critical comms and enabling live-streaming of blackbox data."
Related Articles: