The days when Air India was perhaps best known for its shabby interiors and broken inflight entertainment systems appear to be gradually drawing to a close. Acquired by Tata Sons in early 2022, and in line to be merged with Vistara next year, Air India is in the process of being transformed into a world class airline with world class interiors to match.
Between Air India's massive new order with Airbus and Boeing for twin-aisle and single-aisle aircraft; its freshly-honed interior retrofit plan for legacy Boeing widebodies, including the introduction of Safran's Unity seat to first and business class on the 777s; its rebranding exercise featuring a new logo and livery; and its planned growth for budget operator Air India Express Connect (AIX Connect) — itself born from Tata Sons' acquisition of AirAsia India last year — the 91-year-old operator has a lot of irons in the fire.
It is therefore easy to understand why a cluster of Boeing 777s, which are now being leased by Air India as a stopgap measure until new deliveries arrive, will not be refurbished with the new cabin interiors earmarked for its legacy Boeing 777s. Instead, the leased 777s will fly as is, and be returned to their lessors when the new aircraft are inducted into the fleet, a source tells RGN.
With an eye on the lucrative and competitive international market, Air India has already leased for three years five 777-200LRs formerly operated by Delta, six former Etihad 777-300ERs and three 777-300ERs previously operated by Singapore Airlines (SIA).
The ex-Delta 777s, featuring exceptional #PaxEx (passenger experience) including the Thompson Vantage XL platform up front, are already flying and receiving rave reviews from passengers. Even down back, where the economy class seats are configured in a comfortable 9-abreast layout (versus the now standard 10-abreast found on many 777s), Air India's passengers seem thrilled.
An Air India official tells Runway Girl Network that the carrier fully expects the ex-Etihad and ex-SIA 777s to garner a similar reception from passengers as Delta's, when they enter service, because they too "are premium products", as readers are well aware.
Yes, this means that Air India will be flying a multitude of different hard products — with different colors, materials and finish (CMF) and overall aesthetics — for some years.
Luckily for Air India's passengers, the airline has opted to lease aircraft flown by some of the world's top-tier carriers, which are known for their impressive design chops and respectable #PaxEx on board.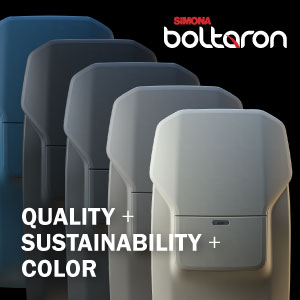 Interestingly, in addition to Delta, Etihad and SIA, we can add another airline's interiors to the mix.
Air India's six forthcoming Airbus A350-900s, which are part of its massive new aircraft order, were originally destined for Russian flag carrier Aeroflot. But due to supply chain constraints, they will start arriving at Air India at the end of the year with Aeroflot's interiors. The jets will be painted in Air India's new livery in Singapore, we're told.
A source with knowledge of the situation also confirms that Air India will initially fly the A350s with the Aeroflot cabins, including a business class that features Collins Aerospace's staggered Horizon Premier suite with doors.
Yes, the PriestmandGoode-designed Aeroflot A350 cabins do feature some decidedly Russian influences. In fact, the Russian flag flowing in the wind and crystal cut glass helped inspire many of the branding elements used in the aircraft, and these can be found on everything from the Horizon suite to the quilted pattern sewn onto the seat covers from nose to tail.
We can probably expect that certain Aeroflot-specific branding elements will be removed, such as the Russian flag on each business class suite (akin to how Delta's insignia was removed from the 777 seats now flying as Air India), but passengers can expect simply stunning cabins on the A350s, as Aeroflot was also clearly positioning itself as a world class airline before the war.
Indeed, in RGN's sphere, the Aeroflot A350, featuring 28 seats in business, 24 in premium economy and 264 in economy — with extra legroom economy seating at the bulkhead dividing the two sections of economy class — was almost universally celebrated.
"The widebody impresses with bold colors used smartly, and delightful details can be found in all classes of service," RGN noted in February 2020. "Aeroflot has chosen a speckled blue fabric for seats throughout, complemented by bronze leather headrests and antimacassars, bronze seatbelts, and bronze thread used in top-stitching. There is also variable pattern quilt stitching on the seatbacks which changes from class to class."
Certainly, there may be some revenue planning and MRO/parts challenges to flying such a significantly mixed fleet of interiors — with Air India flying several types of 777 cabin inventory alone. And the carrier may need to tweak its messaging to ensure passenger expectations are met.
But given the largely negative narrative around Air India and its #PaxEx prior to Tata Sons' acquisition, one might argue that the only way is up for this historic brand, and it's noteworthy that interiors selected by Delta, Etihad, Singapore Airlines and Aeroflot will help its climb.
Related Articles:
Featured image credited to Marisa Garcia