Aeroflot today took delivery of its first A350-900 XWB at Airbus' delivery centre in Toulouse. The ceremony was marked by musical performances composed by the twinjet's namesake, the great Russian composer Tchaikovsky.
The widebody impresses with bold colors used smartly, and delightful details can be found in all classes of service. Aeroflot has chosen a speckled blue fabric for seats throughout, complemented by bronze leather headrests and antimacassars, bronze seatbelts, and bronze thread used in top-stitching.
There is also variable pattern quilt stitching on the seatbacks which changes from class to class.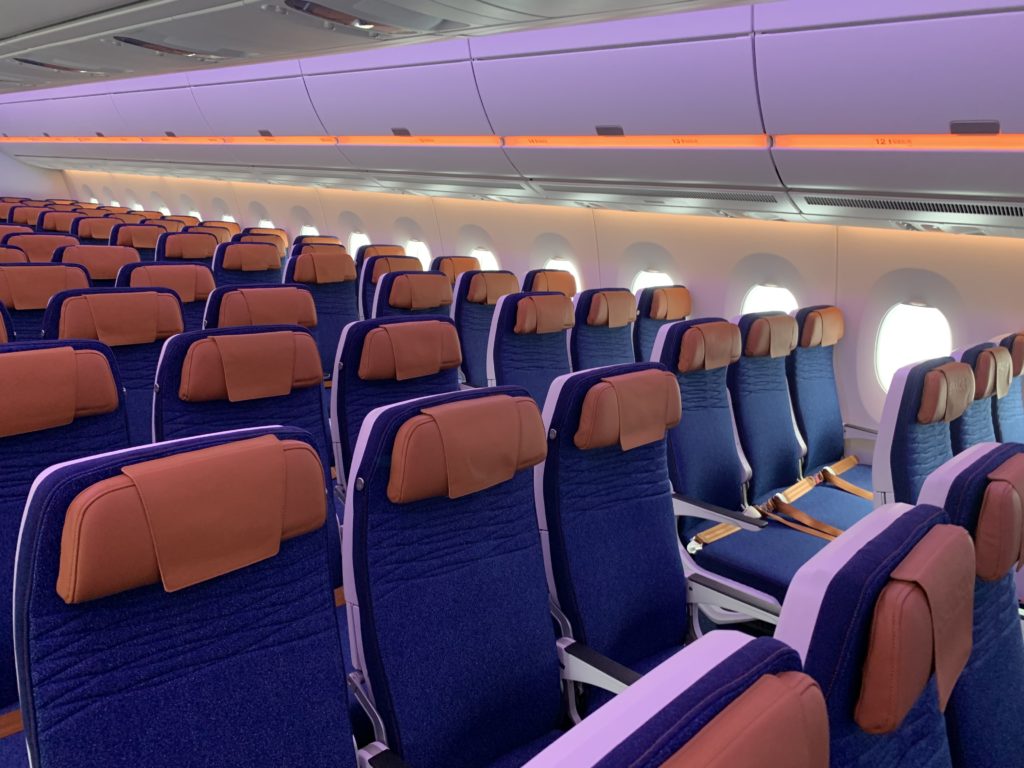 Aeroflot has configured its A350 in three distinct classes: Business (28), Comfort (premium economy 24) and Economy (264), with a row of Space+ extra legroom economy seating at the bulkhead dividing the two sections of economy class.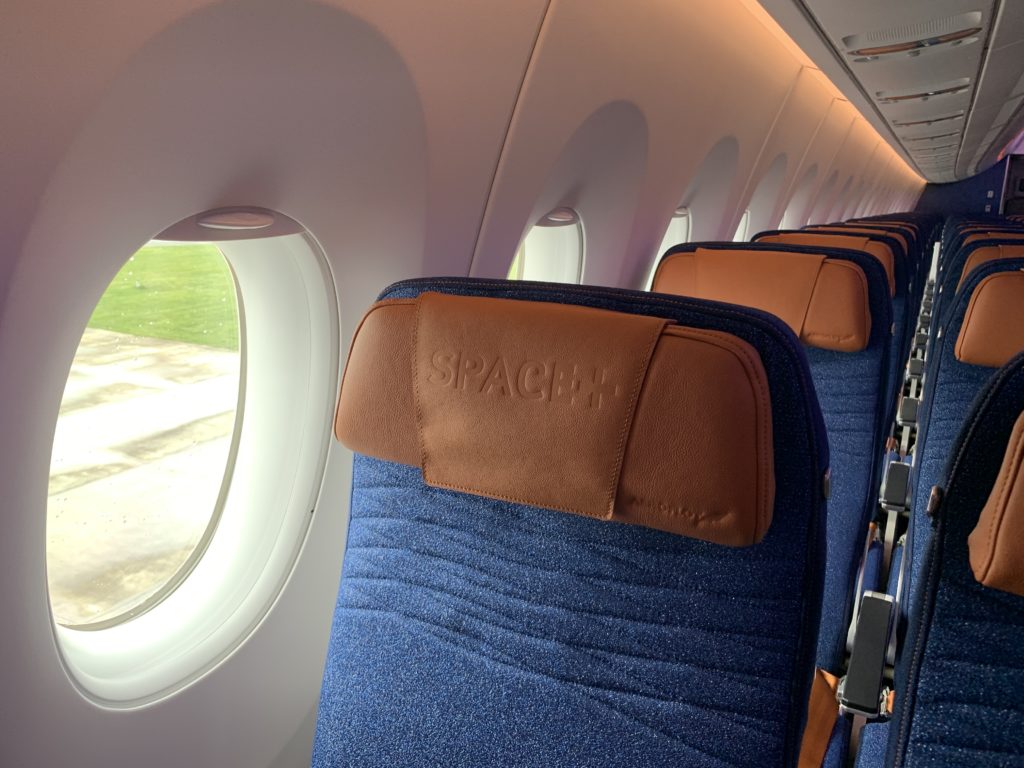 The Aeroflot A350 business class features Collins Aerospace's new staggered suite called Horizon Premier. Configured four-abreast, single seats are positioned at the windows while doubles are in the center, each offering 48" pitch and a door for privacy.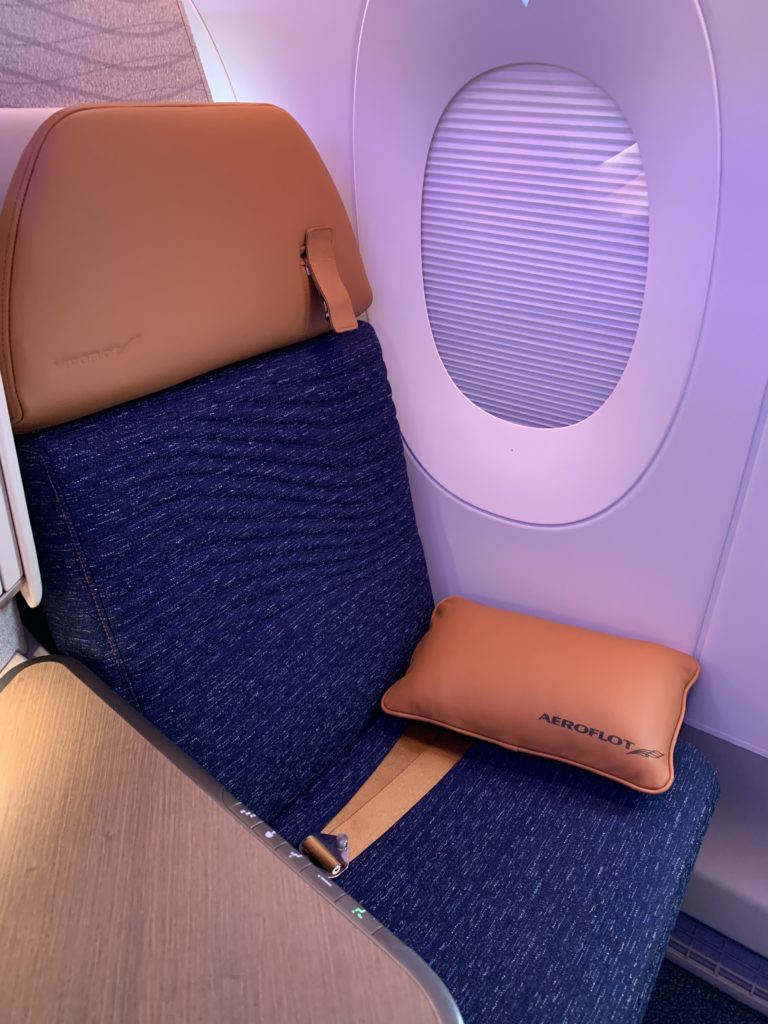 While introducing Horizon makes the aisles in business feel a bit narrow, there is plenty of room for passengers to spread out in the privacy of their suites.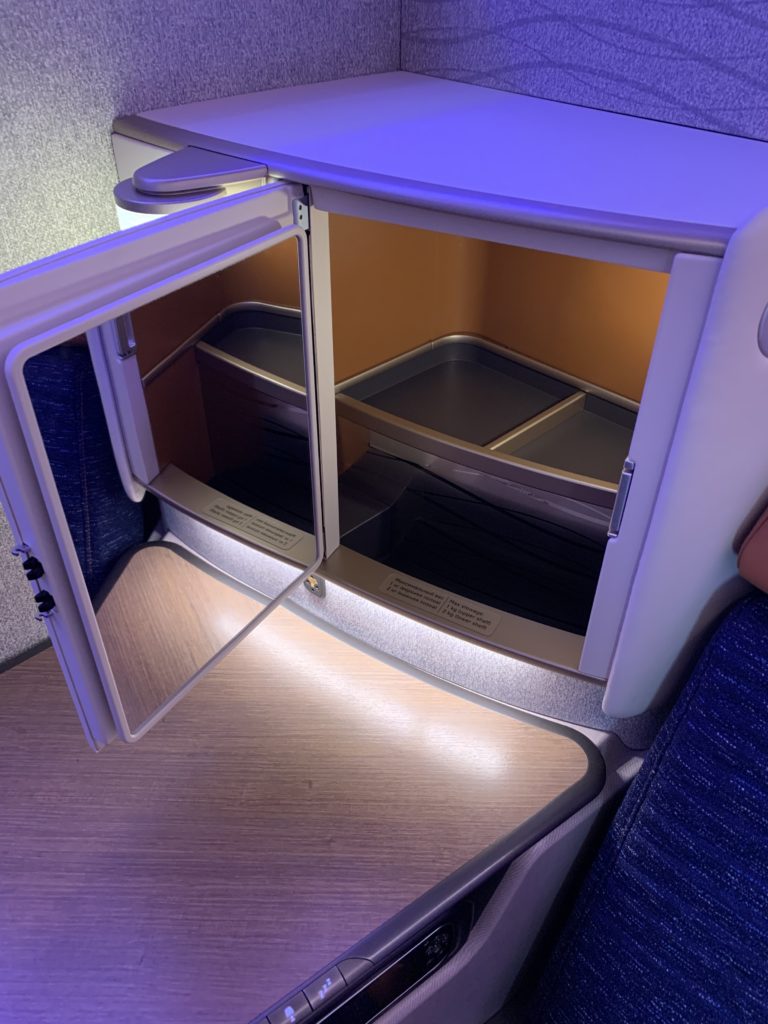 Horizon is designed for comfort on long-haul flights, and includes a private closet – a welcome feature for hanging jackets – as well as a vanity and other storage compartments.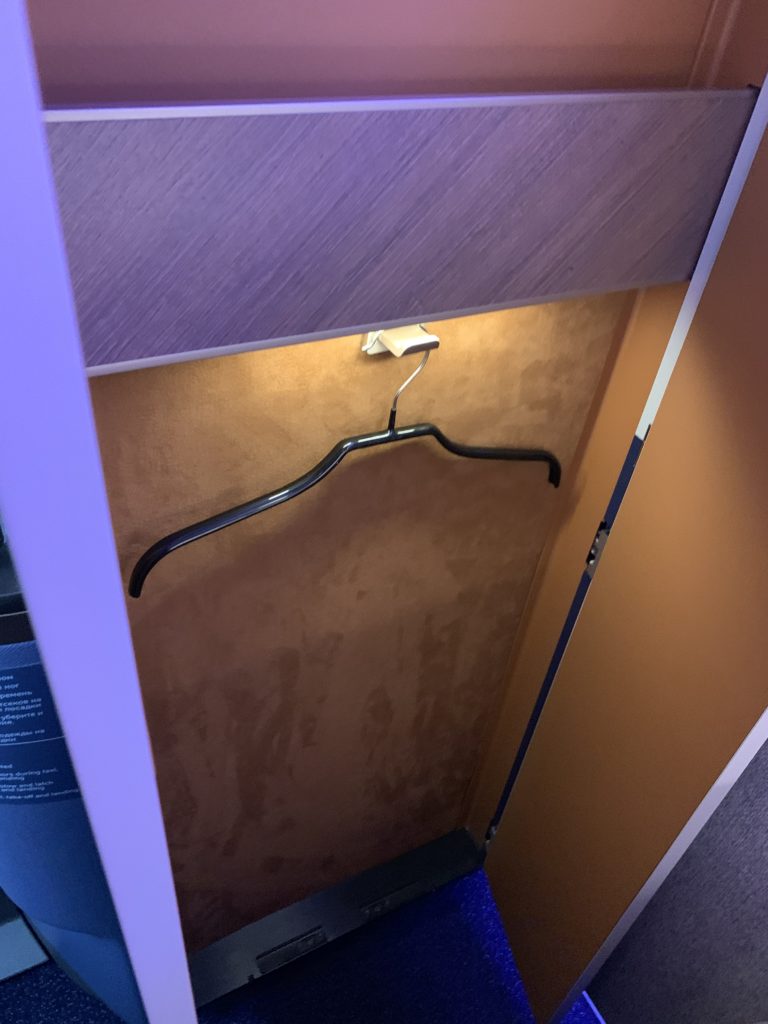 Passengers with window seats have touch-control window shades that allow partially opaque or full black-out settings.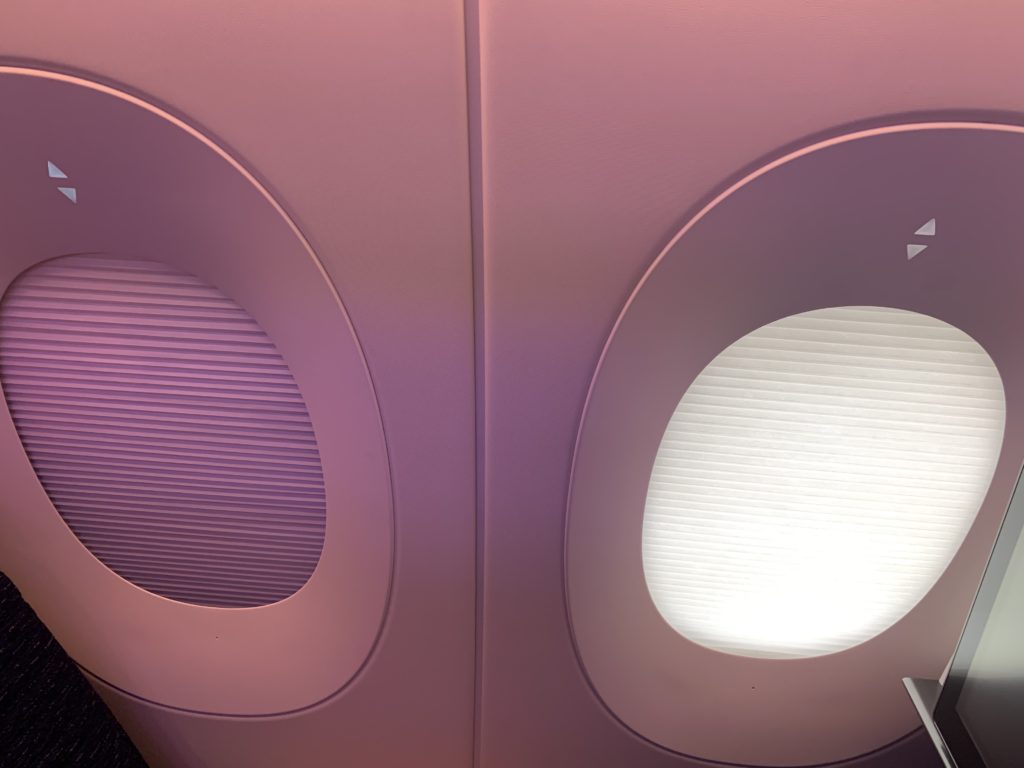 Aeroflot selected Panasonic Avionics' eX3 embedded IFE system from nose-to-tail, with 21-inch screens in business class.
"We tried to introduce the outstanding product in the market," Aeroflot spokesperson Alexander Lukashin told Runway Girl Network of the decision to bring the Horizon suites on board the A350.
"It was a decision taken by our management following comprehensive studies. Such a product in business will significantly increase our attractiveness, because the product will be unique both in domestic and international markets."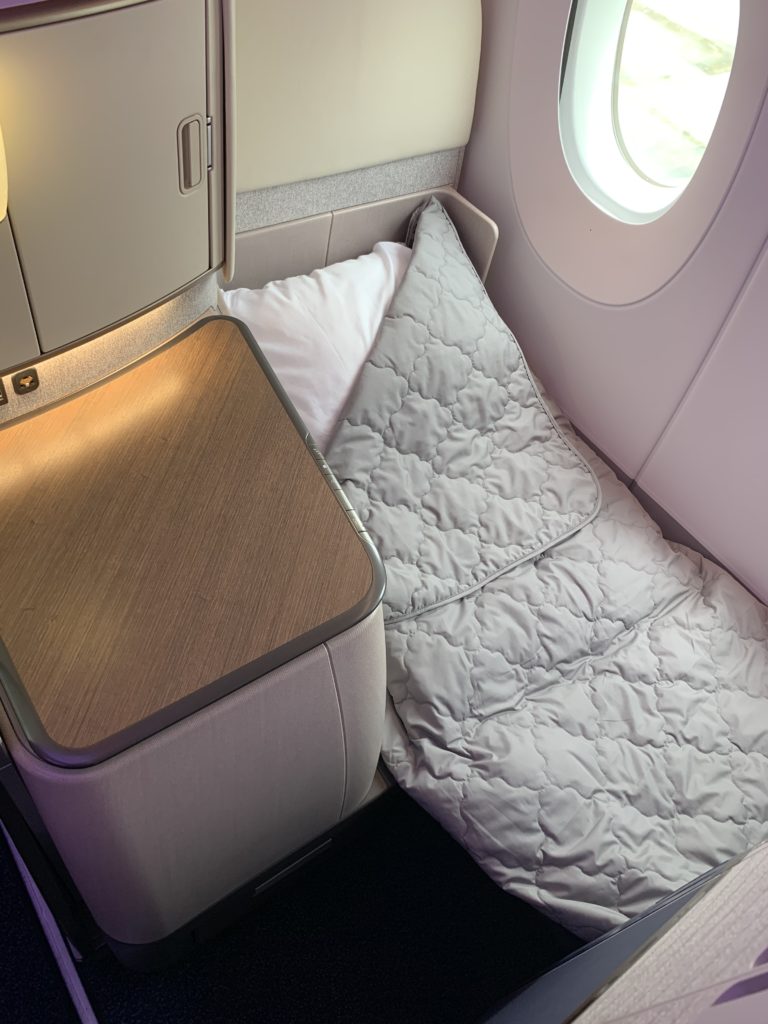 If business class passengers want to stretch their legs and get some refreshments, there is also a customized bar in the Door 2 area, developed by Collins Aerospace, with a decorative ceiling light panel that creates a welcoming lounge.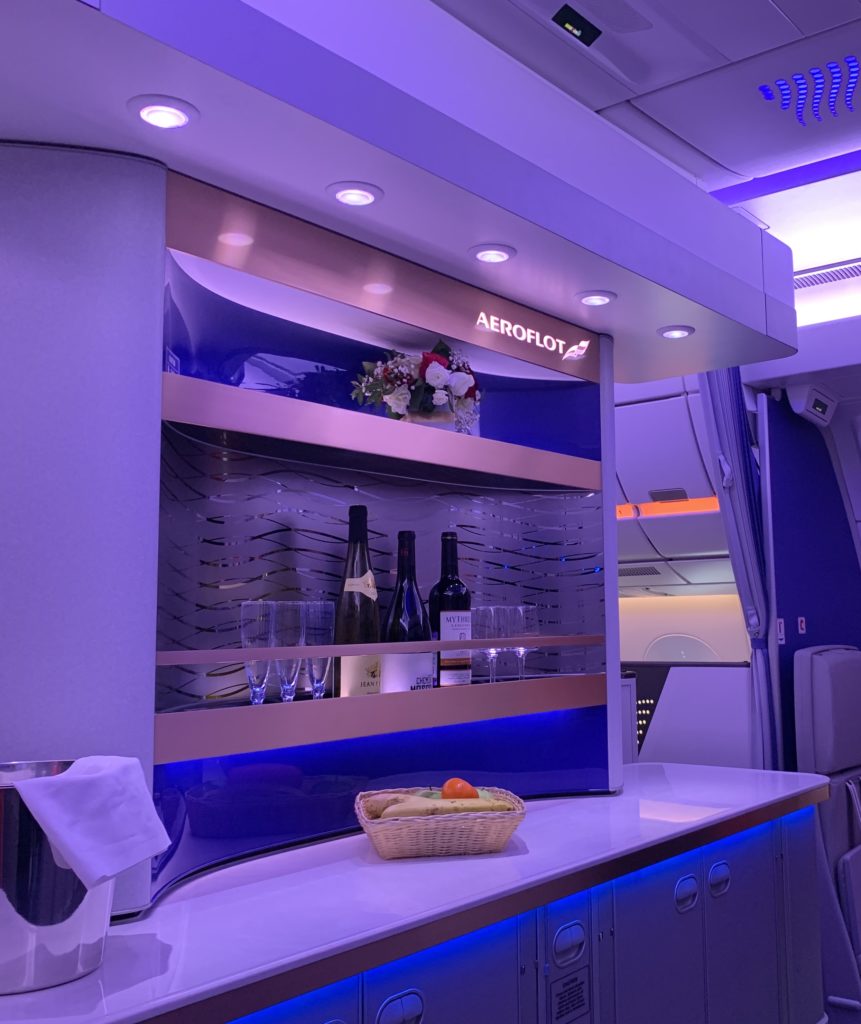 Comfort class – the airline's premium economy – is outfitted with Collins Aerospace MiQ seats, configured 8-abreast, with 38" pitch and 13" Panasonic IFE screens.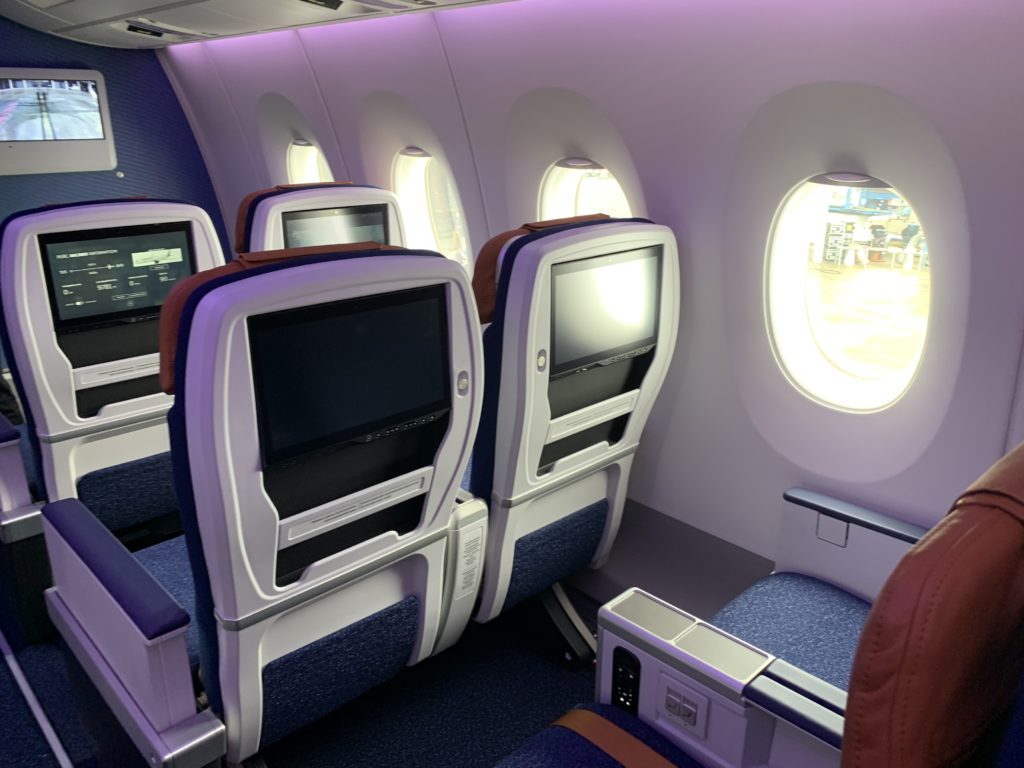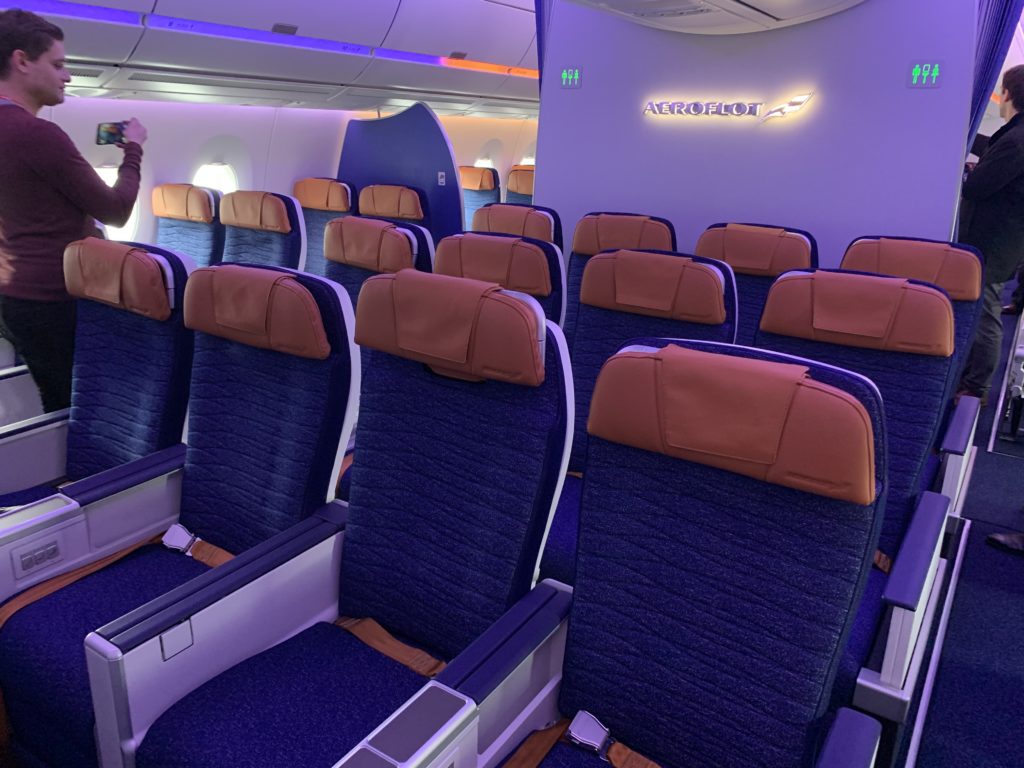 Lukashin said the airline picked the MiQ after thorough research and determined it to be "one of the best choices for customers flying on long-haul flights".
"We think this product will be a success," Lukashin added.
Economy class features Collins Aerospace's Aspire seat in a 9-abreast layout, with 31" pitch and 12" IFE screens, though Space+ offers additional legroom.
All passengers have access to power outlets, both USB slots and international adaptors. The airline will be offering Wi-Fi on board, supplied by Panasonic.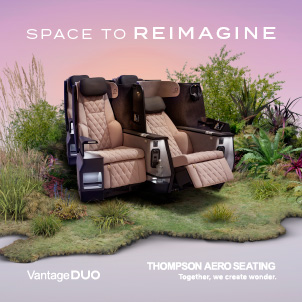 The new A350-900 aircraft also features a distinctive new livery, embracing the airline's near 100 years in operation.
As Aeroflot explains on its web site: "February 9, 1923, is considered the official birth date of Russian civil aviation, when the Labour and Defence Council issued a resolution entitled 'On empowering the Central Air Fleet Administration to handle technical supervision over airlines and on founding the Civil Aviation Council.'"
To celebrate its long heritage, Aeroflot treated guests in Toulouse to a brief fashion show of crew uniforms from the 1960s to present day.
The A350 will fly from Moscow to a number of destinations including London, Dubai, New York, Miami, Osaka and Beijing. Aeroflot has 22 A350-900s on order, in all.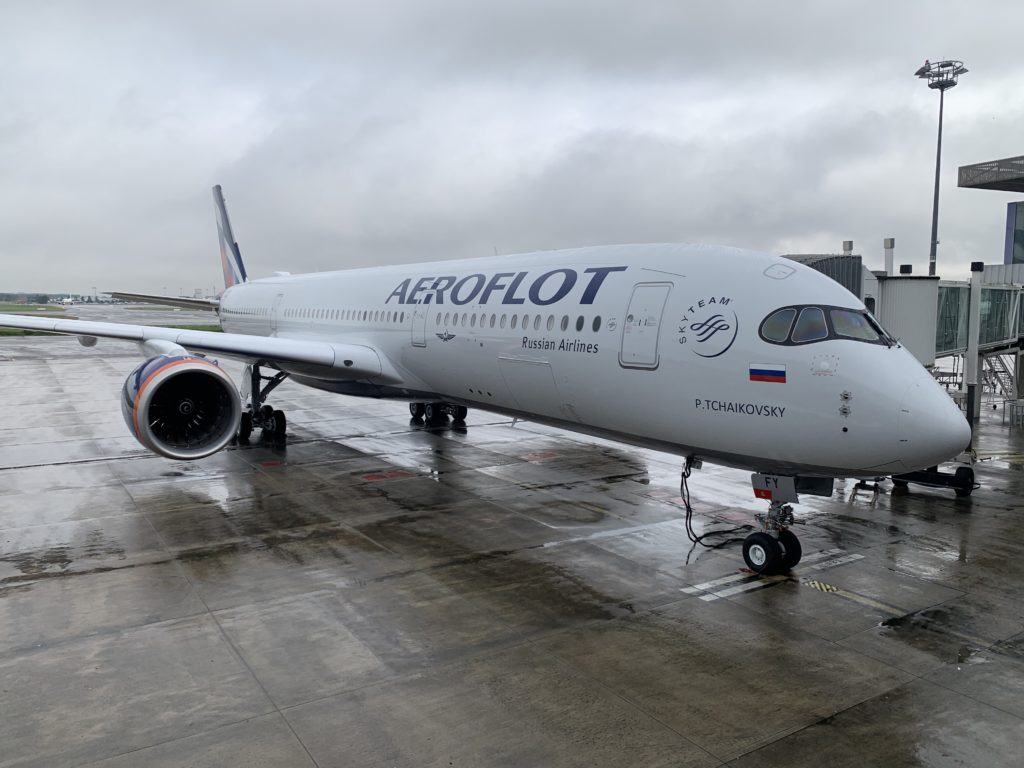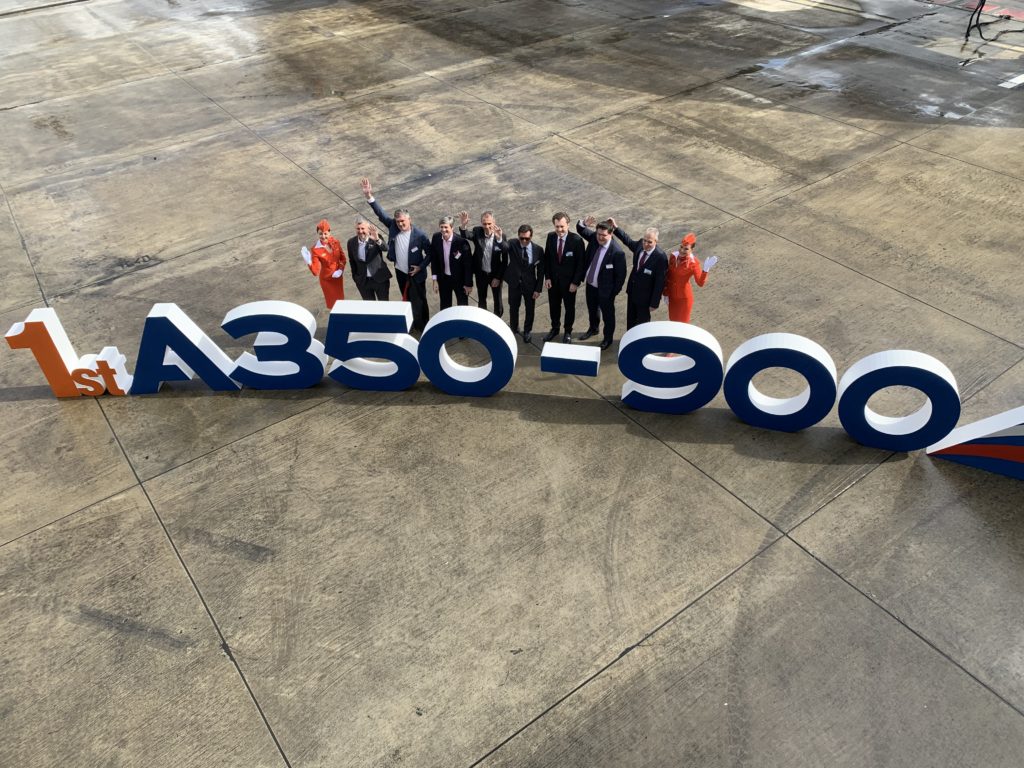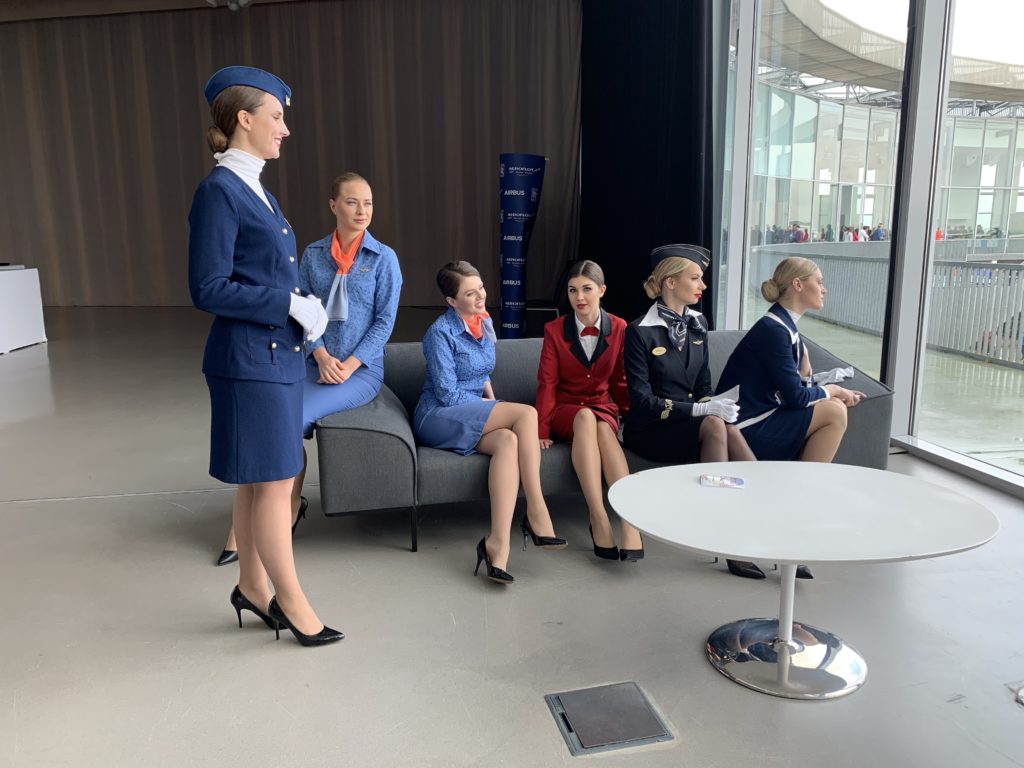 All photos credited to Marisa Garcia
Related Articles: