A Russian flag flowing in the wind and crystal cut glass helped inspire many of the new branding elements used in Aeroflot's spectacular new Airbus A350 XWB interior, London-based design house PriestmanGoode tells Runway Girl Network.
These elements can be found on everything from the iridescent wall of the Collins Aerospace-made Horizon business class suite to the white 3D branding panels at the bulkheads (pictured at top) to the quilted pattern sewn onto the seat covers from nose to tail, helping PriestmanGoode deliver a bold new look for Aeroflot.
"The brand panels and the pattern work on the seats – everything has a connection – either subtle or a statement point," explains PriestmanGoode senior associate director Daniel MacInnes, who spearheaded the Aeroflot project.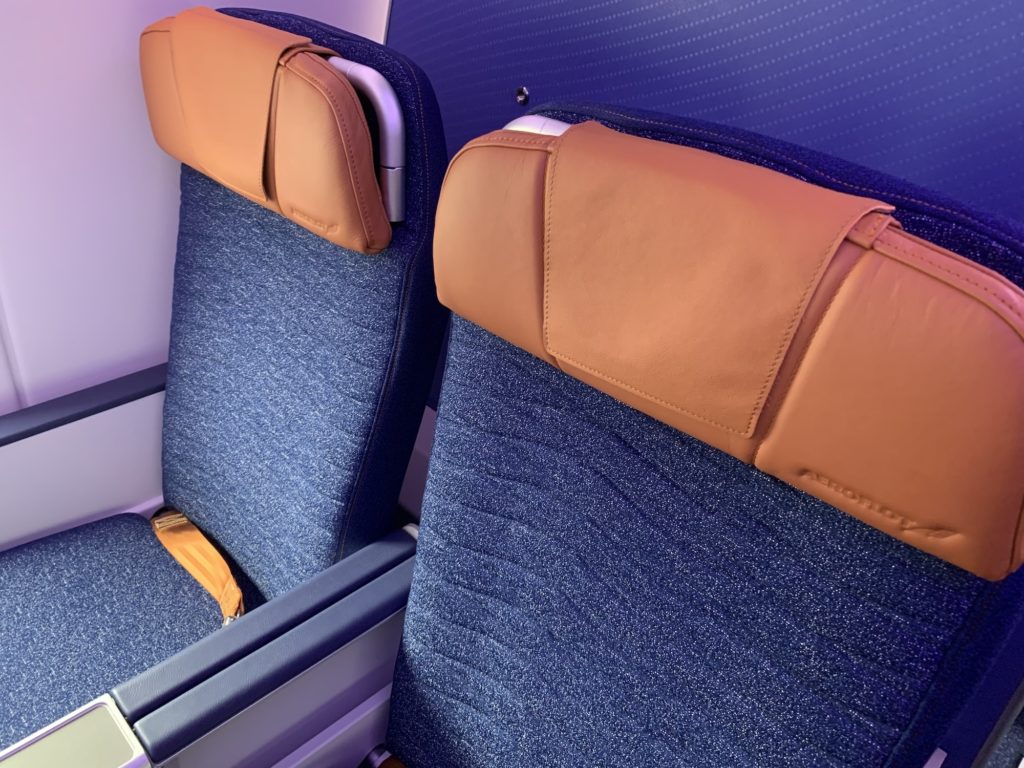 An interpretation of the wave, in variable dots, also decorates the entry doors for the Horizon suite and the overhead lights in the business class bar's welcome area.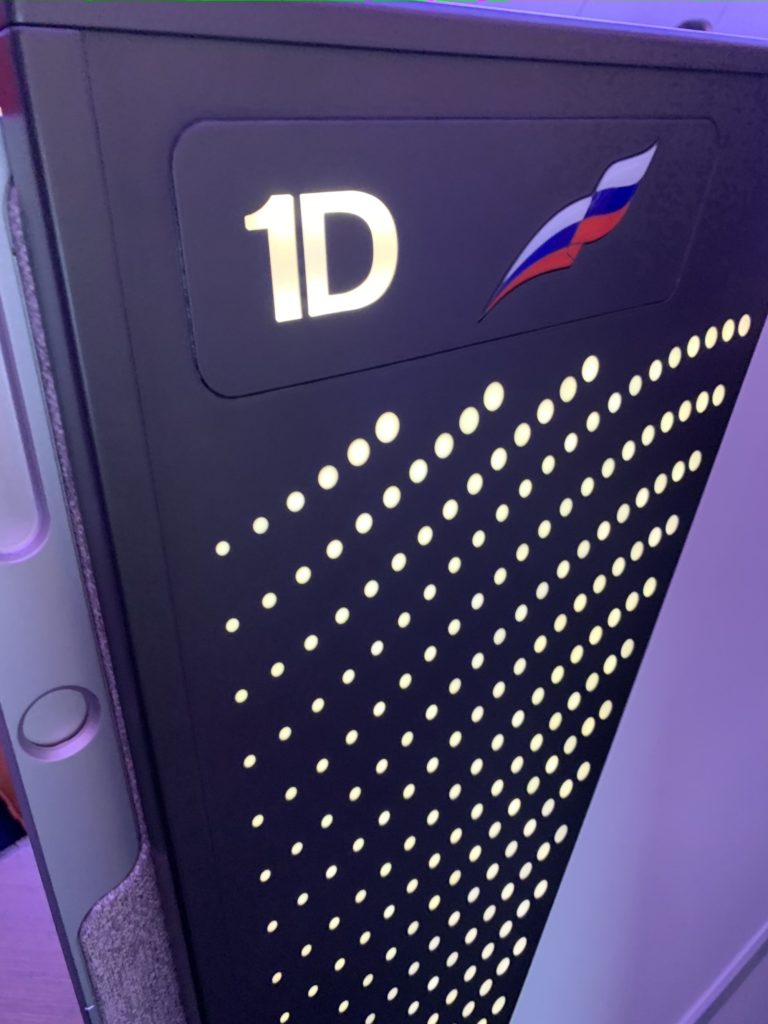 From a color standpoint, PriestmanGoode drew from Aeroflot's strong palette of blue, red and orange, and current cabin interiors, but with modifications.
"We wanted to push that forward, with blues and navy blues, red and oranges and tan colors. Still keeping Aeroflot's brand identity, to create a softer palette," explains Maria Kafel-Bentkowska of PriestmanGoode's Color, Materials and Finish (CMF) team.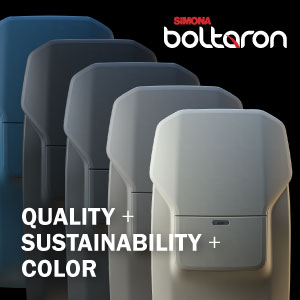 Kafel-Bentkowska, who worked directly on the Aeroflot project, says PriestmanGoode used high-quality, natural materials and even rare metals as elements of branding when designing the interior.
It sought to create luxurious and domestic touches with the intent of creating a sense of familiar and rich home comforts. That included the speckled blue seat covers, which were custom produced by Botany Weaving for this program.
"The idea is that it's a fabric that would belong on your home chair or sofa," she says. "We were looking for an elegant domestic feel, and how that would carry through to economy."
Collaboration with suppliers was essential to delivering the level of customization achieved in this program. "Everyone worked so hard to provide something that was unique – in the entrance areas, wall panels, everything," notes MacInnes.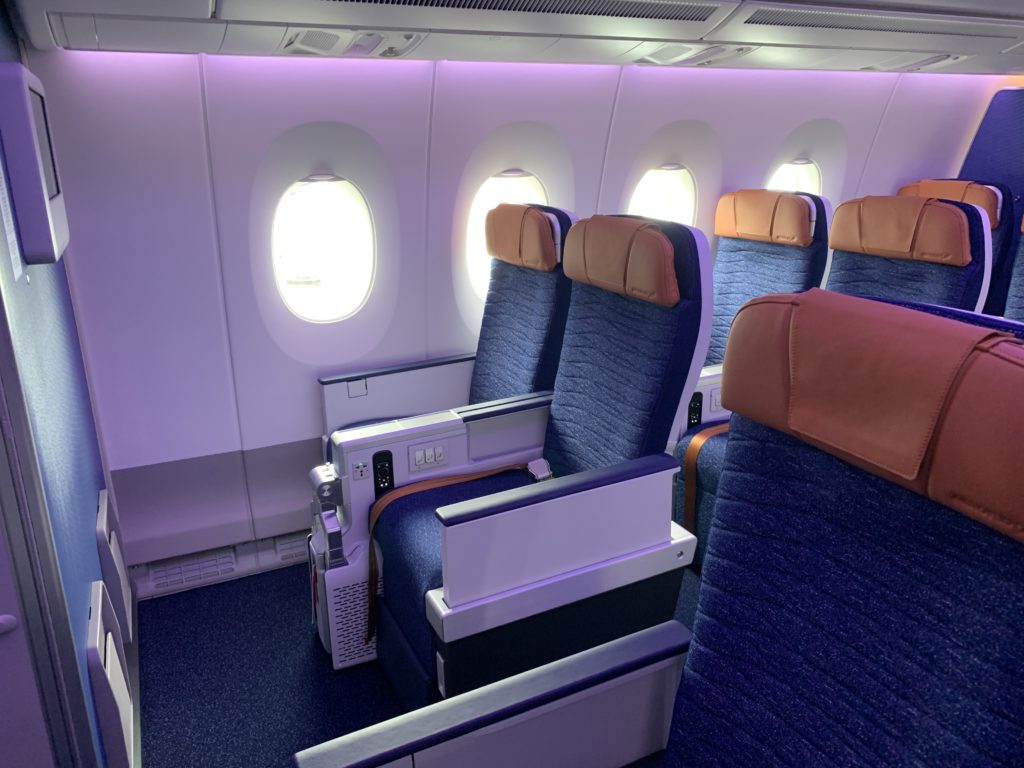 Sekisui SPI's Kydex thermoplastics were used in the Horizon suite shells. But the walls needed to have a fabric feel, specifically "a grey woven feel – so we have that diagonal swirl effect", says Kafel-Bentkowska.
The airline also insisted on luxury elements, including the use of real rose gold in the metal plating on the bar and on the Horizon suite. "Aeroflot asked for honest and premium materials," she says. "They really wanted a 'wow' effect."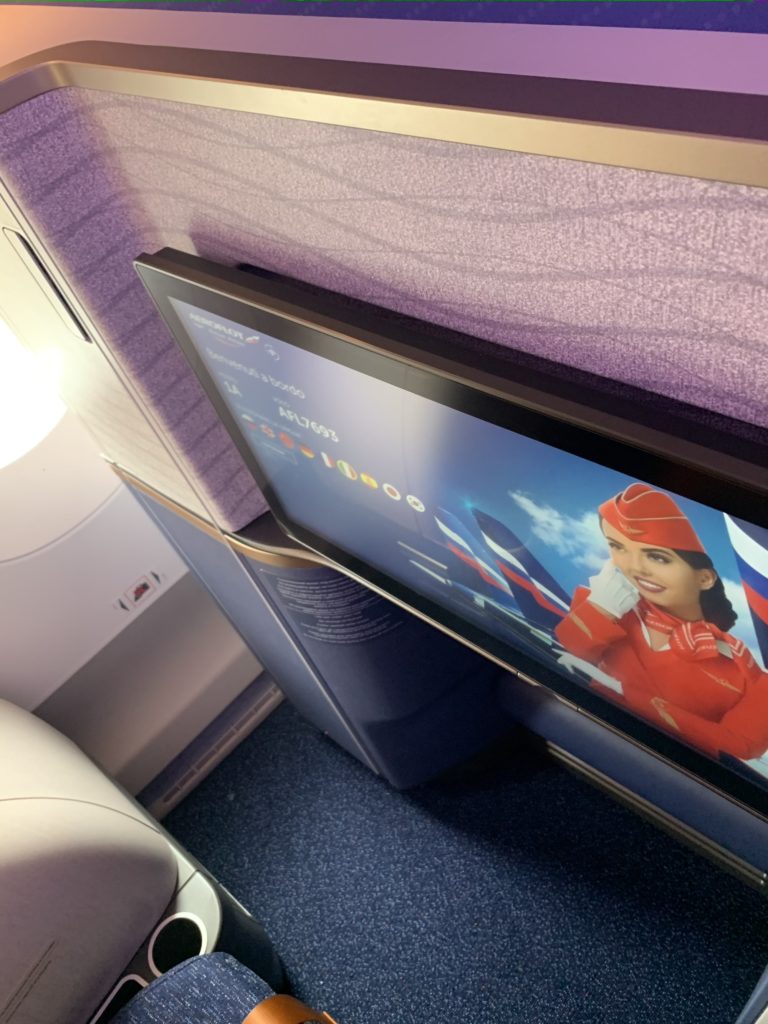 The strong bronze/orange highlight that runs through all classes (from the leather headrests and antimacassars to the bronze seatbelts) also makes an appearance as part of the lighting scheme for Aeroflot's A350.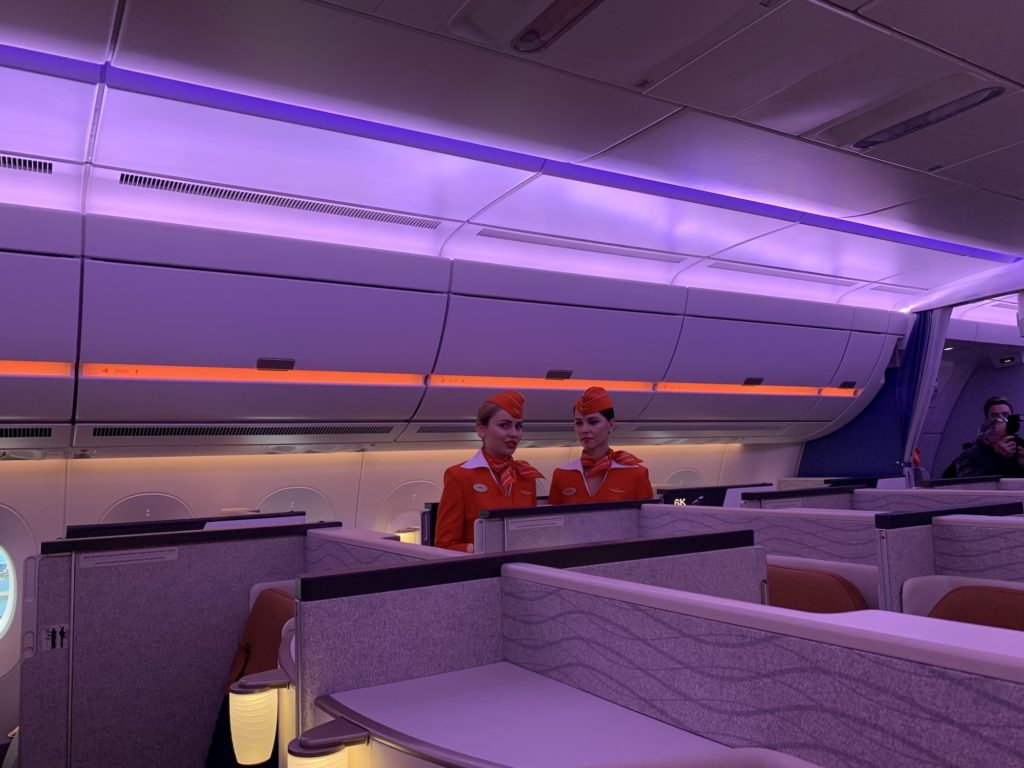 MacInnes says the carrier can do full LED lighting scenarios from takeoff to landing. Softer, more calming colors are used for dinnertime. "Economy, premium and business each have their own lighting scenarios."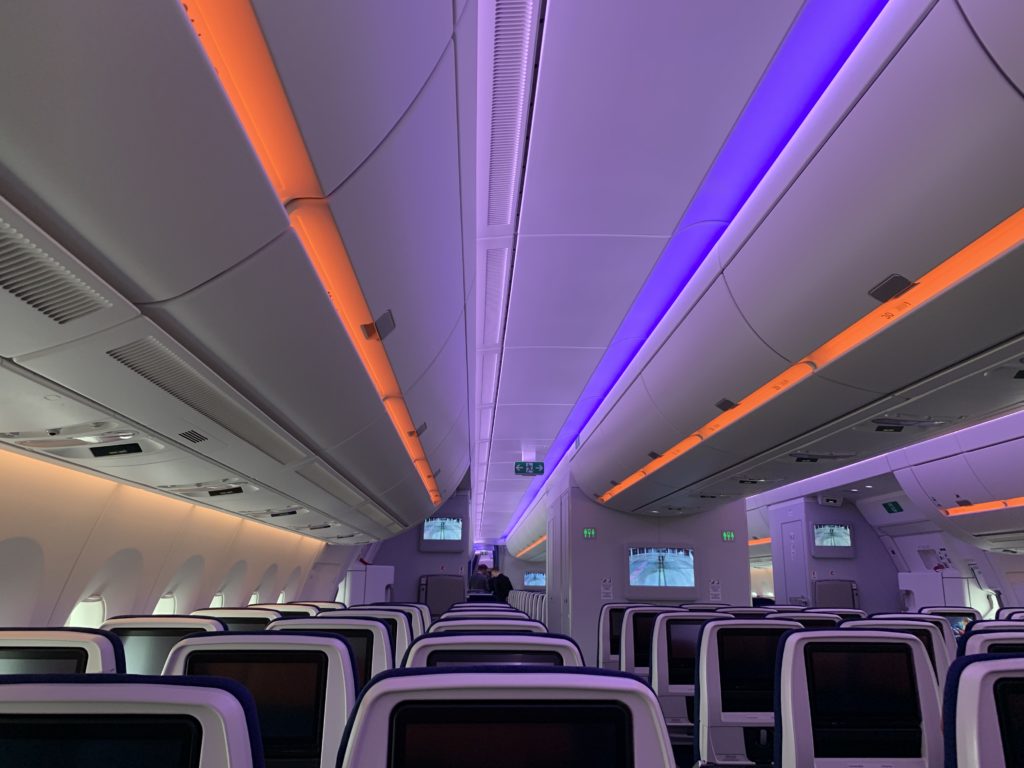 In the end, PriestmanGoode delivered what MacInnes says is something "completely unique" to Aeroflot. "It shows a level of quality. For us, it works really well."
All images are credited to the author, Marisa Garcia
Related Articles: