As Russia continues its war of aggression against Ukraine, India's neutral relationship with Russia means that Air India does not face Russian overflight limitations. Recently acquired and privatized by Tata Sons, the Indian flag carrier now has an advantage in certain key markets, including to the US.
To facilitate growth in the near-term, Air India late last year took the opportunistic step of leasing a handful of ex-Delta Air Lines Boeing 777-200LRs, and retaining the stellar hard product already on board these twinjets.
The Star Alliance member pressed its first ex-Delta 777 into service on 15 December 2022 on new, thrice-weekly Mumbai-San Francisco flights. It will become the only carrier flying the lucrative New York JFK-Mumbai nonstop when it launches 777 service on 14 February.
Purely from an interior design perspective, Air India's decision to retain the Delta hard product is good news for travellers, as those who have already flown aboard the twinjet can attest.
"Our family had an amazing experience from SFO-BOM (AI180) yesterday. Clean, on-time, new plane…" enthused a traveller after deplaning the aged 777.
It's easy to understand why Air India passengers assume they're flying on a new jet. Delta in 2018 spent a reported $100 million to refurbish its fleet of 18 777s, including eight 777-200ERs and ten 777-200LRs. It completed the 777 retrofits in 2019, even deploying the -200LR on ultra-long haul routes such as New York JFK-Mumbai. But Delta retired the fleet as the Covid crisis hit, and international travel was curtailed.
Sensibly, Air India has made very few changes to these cabins, opting to remove the Delta logo and add some Air India-focused soft product, including TUMI amenity kits for premium passengers. 
That means that the twinjets feature pristine business class suites in a 1-2-1 configuration (formerly Delta One), a premium economy cabin with seats spread out in a 2-4-2 configuration (formerly Delta Premium Select), and economy class seats configured in a roomy 3-3-3 configuration. Panasonic Avionics IFE is installed from nose to tail.
Up front, the Crystal Cabin Award-winning staggered suites are based off of the popular Thompson Vantage XL platform, and feature sliding doors, privacy partitions and both AC and USB in-seat power outlets, as seen here on a -200ER when Delta first began reconfiguring its 777s.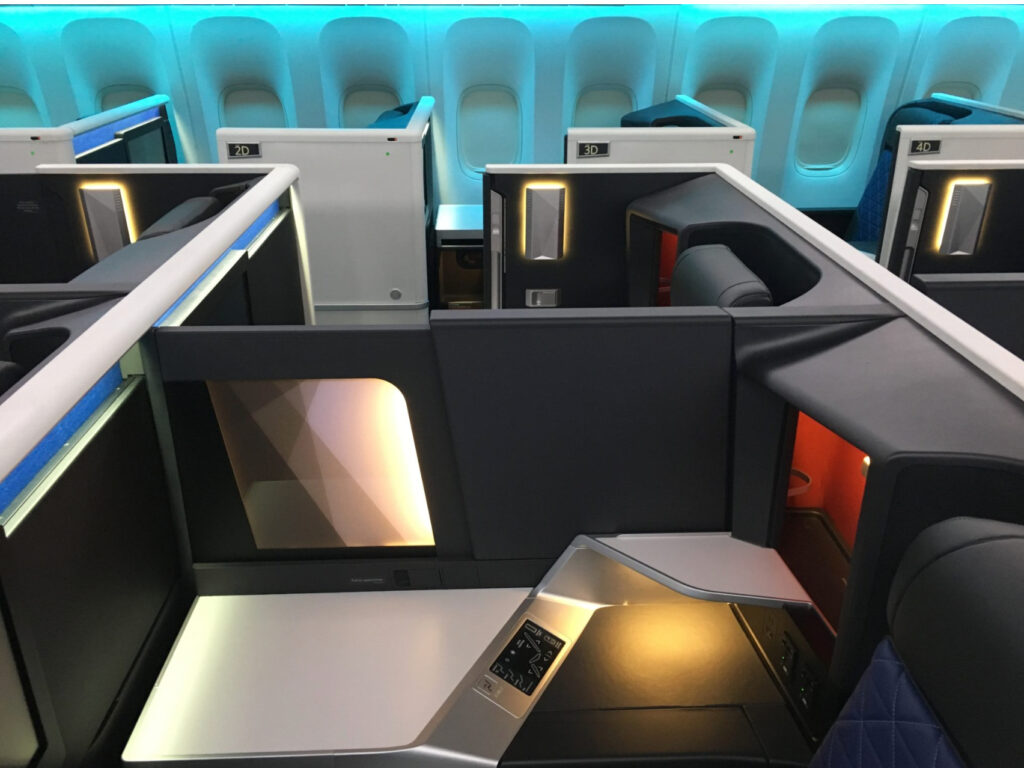 The 19″-wide Premium Economy seats on board the 777s are competitive with other airlines' PE cabins. These are presently the only planes that Air India flies with premium economy!
Notably, the 9-abreast economy class cabin, boasting 18.5″-wide seats, is considered an extremely PaxEx-friendly layout, most especially when compared to the 10-abreast 777s flown by many other airlines.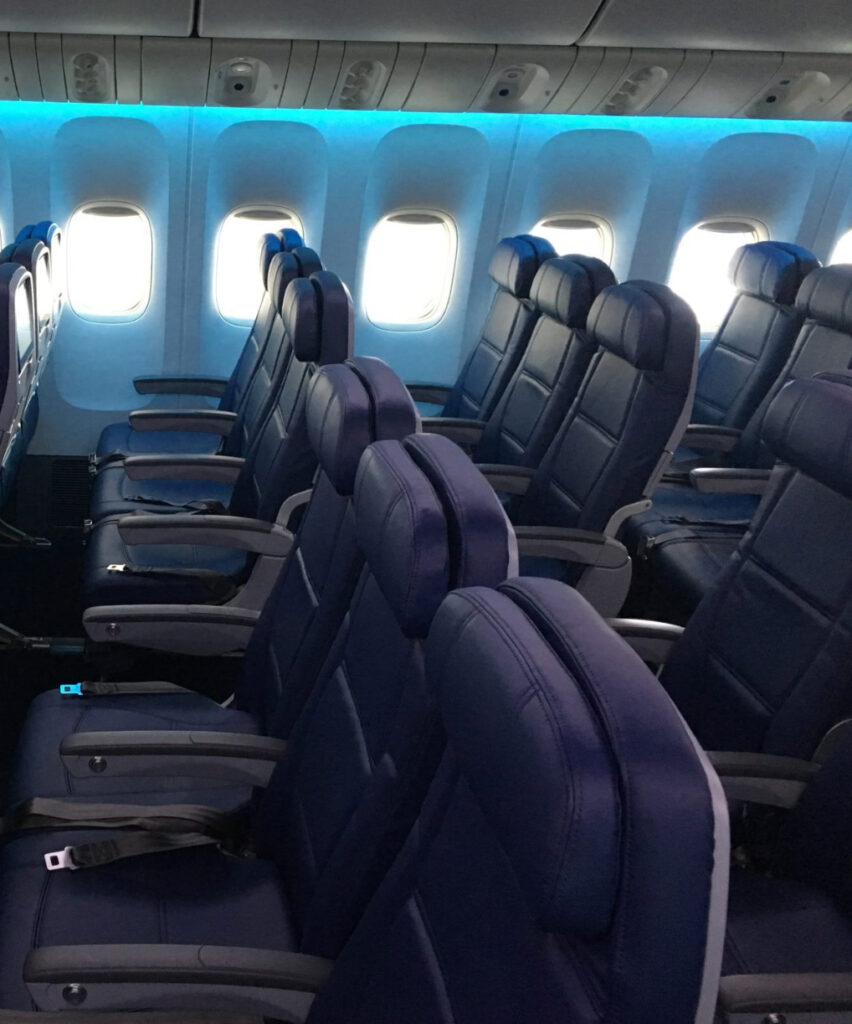 These ex-Delta 777 cabins also represent a significant improvement over the interiors aboard Air India's existing Boeing 787-8s and 777s (both -200LRs and -300ERs), which have been the focus of many passenger complaints, and are in line to be upgraded as part of a $400 million refurbishment program announced by the airline in December 2022.
Signaling management's appreciation for the importance of PaxEx, Air India has engaged leading London-based product design companies, JPA Design and Trendworks, to assist with the cabin interior design elements of the 787/777 retrofit program.
"The collaboration brings together two experts in the fields of aviation and interiors that have produced designs for major brands including Taj Hotels, The Orient Express and Herman Miller International," it said when announcing the collaboration in December.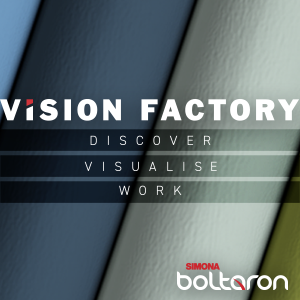 Seat, IFE and inflight connectivity vendors have yet to be disclosed. But Air India clearly knows a good thing when it sees it, as the carrier says it intends to introduce premium economy on both its 787-8s and its 777s as part of the refurbishment.
Meanwhile, the airline is now in negotiations with Boeing and Airbus for what could yet prove to be the largest commercial aircraft order in the history of commercial aviation, reports Leeham News.
For AvGeeks, the arrival of ex-Delta 777s at Air India brings an interesting fleet story full circle.
For Air India passengers, the move is nothing short of "game-changing", tweeted one Air India traveller, adding: "[I'm] so pleasantly surprised with the new Air India plane on SFO-BOM route."
Related Articles:
All images credited to Jason Rabinowitz