There are times in aviation where you have what's just the most perfect experience, but when you think back on it you struggle to articulate exactly what made it so special. My most recent example was on board a Singapore Airlines flight from Changi to Tokyo Haneda, in a first class cabin that's very unlikely ever to fly again after the COVID-19 downturn.
On the seven-hour hop from Singapore to Tokyo Haneda, even with miles to burn I hesitated on the mileage price difference between SQ's excellent business and superlative first class products. I'll admit that the thing that tipped it was the Private Room, the airline's super-first lounge at Changi, but as it happened the onboard service was what I end up remembering as being worth every mile.
SQ's Boeing 777-300 fleet are some of the airline's oldest, approaching twenty years at this point, and the passenger experience on board dates back to the 2006 refurbishment. They're fourteen-plus years old at this point, and certainly the low-res inflight entertainment screens show it, but the comfort levels and the seat functionality are perfectly fine, and perhaps even better than some modern products.
I've flown this seat before, and written about the experience here at Runway Girl Network and the only real product change to note is the cushion, which is now a square leather variety rather than the lower, rectangular one that was very much trying to be an armrest a few years ago.
So why was this flight memorable? Perhaps it's the fact that I knew that I liked the product for a relaxing seven-hour flight, and that the crew interactions that are available with a more open cabin, rather than private suites, are a delight.
Perhaps it was finding the perfect position in a spacious seat to curl up with my e-reader under a light blanket, with a pillow placed just so: the ultimate hygge. Indeed, curling up with a book for a several-hour stretch of time is, in our modern world, something of a luxury. Doing so with the — to me — relaxing hum of a Boeing 777 in the golden, dimmed widebody cabin with the twinkling lights of ships five miles below is even more so.
Even more luxurious: being served delicious glasses of perfectly chilled top-shelf Champagne while you read, by indulgent Singapore Airlines crew who pop by with suggestions that you might like to try the cheese plate as a snack before landing, a few hours after having enjoyed the delicious kyo-kaiseki Japanese formal meal designed by chef Murata Yoshihiro.
I'd persuaded myself to take the kyo-kaiseki having been staying in Singapore for several days and having therefore enjoyed my fill of amazing Singaporean food… although I simply had to succumb to an amuse-gueule of the airline's famous satay, which is one of my all-time favorites.
Perhaps the flight was memorable from that warmly persuasive Singapore Airlines service, the almost preternatural way that the crew glide through to top up your glasses — water or wine or, in my case, both — with a smile.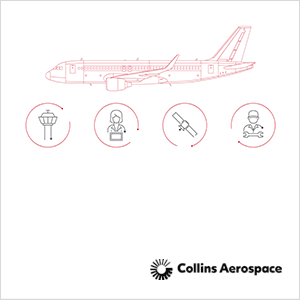 Perhaps some of it was a certain amount of eight-bit nostalgia around the elderly inflight entertainment system, good only for showing the moving map on minimal brightness, but nonetheless reminiscent in its grainy, low-def retro picture of watching similar maps on many a happy flight viewed through what is now the rose-tinted aspic of past #PaxEx.
Perhaps it was arriving on the aircraft relaxed after a stay in the Private Room and a brisk walk through Changi's pleasant terminal, while knowing that on landing Haneda's efficient and service-oriented arrivals procedure would have me on the train to my hotel in just minutes.
In fact, it was all of those things combined in a way that was much greater than the sum of their parts. Truly, Singapore Airlines excels at this gestalt passenger experience — and it did so here, in spades.
Related Articles: