Air India has honed the retrofit plan for its 43 vintage Boeing widebodies which will be fitted with new interiors including new seats, galleys, lavatories, and inflight entertainment systems.
Runway Girl Network understands that Boeing has been tapped to retrofit Air India's 27 Boeing 787-8s with the new interiors, whilst HAECO will equip the carrier's 16 Boeing 777s.
The configuration for the 777s has been agreed, with Air India planning to offer first, business, premium economy and economy class seats on board, as shown in a new video on socials.
Safran Seats France's Unity herringbone, which offers a wide seating position and direct aisle access, will serve as the platform for both first and business, a source tells RGN. The first retrofitted aircraft will arrive in the second half of 2024.
Here's a fly through of @airindia's upcoming 777-300ER cabin refurb, from 2H 2024.

It has First Class and Premium Economy to the mix, both are reintroduced/new to AI. This is a massive transformation for AI. Can it successfully go from one of the worst to one of the best? #PaxEx pic.twitter.com/Js0Bxwjvrt

— Jason Rabinowitz (@AirlineFlyer) August 10, 2023
RGN awaits further details on the seat selection for premium economy and economy on the 777s, as well as the exact configuration for the refit 787s. Air India declined to comment.
The carrier is also separately operating leased ex-Delta 777s featuring the US major's signature interiors, and is leasing widebodies from Etihad and Singapore Airlines.
With India considered "the world's fastest growing aviation market", according to Boeing, Tata Sons-owned Air India in February inked letters of intent with Airbus and Boeing to augment its current fleet by taking a record 470 twinjets from the two aiframers, representing a mixture of narrowbodies and widebodies.
The signature interiors that will arrive with the new Airbus and Boeing widebodies will be a bit different to the retrofitted interiors on the 787-8s and 777s, we're told.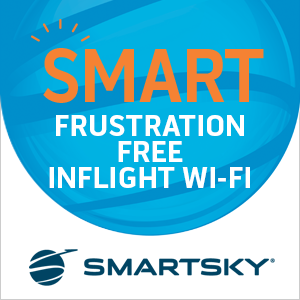 Last week, the airline also revealed a new logo and livery with a palette of deep red, aubergine, and gold highlights, as well as a chakra-inspired pattern. The design will debut on Air India's first Airbus A350 when it enters the fleet in December 2023.
"Our transformative new brand reflects an ambition to make Air India a world class airline serving guests from around the globe, and that represents a new India proudly on the global stage," said Air India CEO and MD Campbell Wilson in a statement.
It is unclear when the retrofitted 787-8s and 777s will be painted in the new livery.
Featured image credited to Nivedita Bhasin