Norwegian electric seaplane developer Elfly on 25 July announced Electric Power Systems (EPS) as the battery supplier for its NoEmi ('No Emissions') prototype. Delivering the news during the EAA AirVenture Oshkosh show in Wisconsin, Elfly expressed intentions to build a long-term relationship beyond the first aircraft. 
Pierre Dussaux came to Elfly from a battery engineering job at Lilium. Now serving as NoEmi program manager, he explains the selection of Utah-based EPS. "Their design is smart, simple, and safe, and well aligned with our requirements. Moreover, aviation-specific batteries are their priority, meaning they are fully committed, contrary to other large companies that have invested in battery development but are primarily developing and selling legacy products and have not yet fully committed to delivering a certified aviation-grade battery."
The contract covers battery modules from the EPS EPiC line, plus a power distribution system. Dussaux reports: "The system is quite modular, and the batteries fit our aircraft well. So, rather than reworking our design, working with EPS is more about making sure aircraft and battery specifications are always aligned." 
The EPiC system does not include inverters or motors and an EPS spokesperson explains how the company ensure compatibility between its equipment and that of other manufacturers. "We work with aircraft and motor manufacturers to ensure the interfaces for hardware and software are provided.
"We also have a system integration lab where we test the full propulsion system, including motor, inverter, and propeller. For the Diamond eDA40, for example, we tested the propulsion system, including the SAFRAN eGenius and two strings of EPiC battery modules, on a static test rig. This test provided critical software and hardware integration before the eDA40's first flight" on 20 July.
Elfly's flying boat design houses the EPS batteries in the aircraft's keel. EPS already provides batteries for Harbour Air's eBeaver electric floatplane conversion and says it has no concerns regarding the aquatic environment, while Dussaux says Elfly is working to define an installation design acceptable to the certification authorities.
"We are working on several solutions that we think are realistic, but in the end a long dialog with EASA will determine the best approach. Making the hull completely watertight is a possibility. Another is to assume water will come in and have a water treatment system to mitigate that. This second approach is employed on most boats, flying boats included, to ensure water doesn't come into contact with the batteries."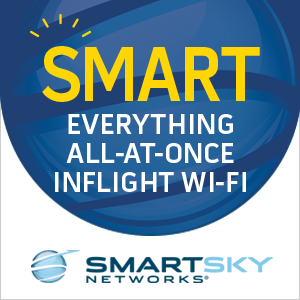 On its website, the RAC, a leading UK automotive association, cautions its members over the challenges of EV charging: "Filling up with fuel is easy. Charging an electric car, however, can be a little more complicated. The different connectors, compatibility and variable rates of charge may make it seem like a complex job." A little intra-industry cooperation earlier in the EV development timeline might well have avoided this complexity and now is the time for the aerospace industry to take note.
The EPS system is compatible with Combined Charging System Combo 1 (CCS1) and CCS2 chargers as standard, although the company says it expects to work with the authorities to ensure compliance with local rules and regulations. Dussaux adds: "The charging system is being developed in parallel. It is a requirement for us to be able to use CCS charging, as well as to adapt to next-generation charging standards, so the system won't be specific to EPS."
Elfly hopes to be ready for battery installation towards the end of 2024 and Dussaux confirms an ambitious first flight date late in 2025. Meanwhile, EPS has expanded its global footprint to include a 'business development representation' in Europe. Considering the relationship between Elfly and the US company, Dussaux concludes: "EPS's development timeline is well aligned with ours, and we think that they have the best chance to provide certified equipment in the coming years."
Related Articles:

Featured image credited to Elfly