It is perhaps an understatement to say the inflight connectivity market is fiercely competitive right now. Not only are incumbent aero ISPs duking it out to win aircraft tails for their latest-generation broadband satcom and air-to-ground IFC solutions, but new players have arrived on the scene, and a raft of others are in the offing.
Yet, even as high-speed onboard Internet sees continued adoption in civil aviation, lighter connectivity solutions — offering less bandwidth but boasting much smaller antenna footprints, lower costs, and in some instances, the ability to support secure cockpit communications — are also enjoying a serious moment, as evidenced by several recent announcements involving Iridium and Inmarsat's nextgen L-band satellite-supported services.
Iridium Certus now baseline on the Challenger 3500
Bombardier, for example, has revealed that all Challenger 3500 aircraft will now be equipped at the factory with Iridium Certus connectivity "as a baseline feature". The Canadian airframer has long been a fan of Iridium's low-latency, pole-to-pole offering, as evidenced by its decision to select the satellite operator's legacy service to power avionics on board the CSeries commercial jet in 2014 — a couple years before Airbus assumed control of the CSeries program.
Now focused entirely on serving business aviation, Bombardier has selected Iridium's nextgen Certus service for its super mid-sized Challenger 3500, and has turned to its preferred service provider, Collins Aerospace, for the hardware.
"Collins Aerospace's new Iridium satcom solution will provide Challenger 3500 operators with faster speeds, lower weight and smaller antenna footprint than legacy satcom systems allowing for minimum drag and lower power usage while providing more efficient connectivity services for the passengers in the cabin," confirms Collins VP and general manager business and regional avionics Nate Boelkins in a statement.
Iridium Certus is often discussed in terms of what it can do to support cockpit communications and, ultimately, safety services once FANS approval has been secured following flight trials this year. But while some Challenger 3500 operators may deem it prudent to simply use Certus on the flightdeck and to drive operational benefits, Bombardier's current messaging is also focused on the cabin, saying clients should expect "a highly reliable Internet service" via Certus.
"With a top connection speed of 704 Kbps, Iridium Certus provides a strong foundation for connectivity needs, with the lowest latency and the largest coverage, stretching from north to south and from east to west," says Bombardier, noting also that all present operators of Challenger 300 and Challenger 350 aircraft will be able to install this new service as a retrofit at Bombardier's service centers.
Bombardier's comments mesh with those shared by Iridium this spring at the Satellite 2023 Conference and Exhibition in Washington DC, where the satellite operator's executive director aviation line of business, John Peterson, told Runway Girl Network that terminals for the Iridium Certus 700 service, with speeds of up to 704 Kbps, will be adopted for mid-size jets that can't fit the larger Ku/Ka-band satellite systems, or indeed whose operators don't want to pay tens of thousands of dollars per month for connectivity. Some bizjet operators may also adopt these low-profile solutions for aesthetic reasons, or to support pipe redundancy.
Inmarsat's SwiftJet to go live this year
In a separate example of how light connectivity is ready to tempt operators to stay on L-band or use it for redundancy, Iridium rival Inmarsat has appointed Collins Aerospace as the latest global distribution partner for its new business aviation-focused SwiftJet inflight connectivity service, which will in fact compete with Iridium Certus, and is expected to enter commercial service this year.
SwiftJet is described by Inmarsat as being "up to six times faster" than the company's existing business aviation connectivity solution via L-band: the common 432 Kbps per channel SwiftBroadband service found on thousands of business jets worldwide.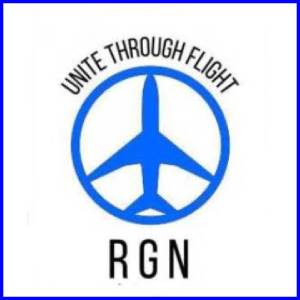 Offering maximum speeds of 2.6 Mbps by bonding channels, Inmarsat boasts that SwiftJet can support enhanced capabilities for video calls, web browsing, email, texting, cloud-syncing and collaboration tools such as Microsoft Teams, and enable social media and video applications such as TikTok and YouTube. Notably, SwiftJet also supports cockpit and safety services.
"Customers can now talk to Collins Aerospace, along with their preferred installation providers and aircraft manufacturers, about SwiftJet price plans, service contracts, upgrade feasibility, and more. All this means the service's advanced capabilities can be added to their fleet as soon as it becomes available," says Inmarsat in a statement.
Inmarsat previously selected Satcom Direct and Honeywell as distribution partners on the SwiftJet program, and prior to that informed SwiftBroadband customers flying with Honeywell's current terminal that their upgrade path "will really be a card swap and it will be quite easy for a lot of folks who already have Honeywell kit".
Operators that are interested in working instead with Collins for SwiftJet service will no doubt be reaching out to the Raytheon Technologies unit for more information about potential upgrade paths when they arrive at the European Business Aviation Convention & Exhibition (EBACE), which will be held on 23-25 May in Geneva, Switzerland.
Lower-bandwidth Iridium satcom ready for primetime
Elsewhere in business aviation, a novel Bluetooth connectivity solution from AS-IP Tech (ASIP) has in recent months been tested on multiple Iridium Certus 100 platforms, using the lower bandwidth 88/22 Kbps Certus link via window antennas, ASIP president Ron Chapman tells Runway Girl Network.
Distributed under the BizjetMobile brand, BizjetInternet is the corporate jet version of ASIP's fflya system for commercial aviation (which is rolling out on Wizz Air). Chapman reveals to RGN that the BizjetInternet solution has been commissioned for Gulfstream G450, Learjet 45, Phenom 300, Hawker 800, and Cessna Conquest aircraft, and that installations are in progress on Piaggio Avanti and PC-12 aircraft.
Rather than using a traditional onboard Wi-Fi network, BizjetjetInternet and fflya employ a frequency-hopping Bluetooth access point/router as a lower-cost, lower-bandwidth alternative to Wi-Fi.
ASIP claims it has separately secured supplemental type certification for its fflya Iridium Certus 100 installation on the Airbus A321 in support of Wizz Air's program, which provides free messaging (SMS, email and WhatsApp) to passengers, and supports crew applications, telemetry and a virtual private network to enhance operational efficiencies.
Competitors in this light, cabin-specific connectivity sector include AirFi with AirFi LEO, and Immfly with its new connectivity-ready LUX 1. But Chapman reckons that fflya (and indeed BizjetInternet) can offer more than Wi-Fi-based LEO solutions, noting that the latter can't provide messaging for all passengers and conduct live credit transactions with two stage card verification via SMS. "Only fflya has SMS. Wi-Fi does not do SMS," he points out.
Related Articles:
Featured image of the Challenger 3500 credited to Bombardier