Deutsche Aircraft has announced a tentative launch customer for its in-development D328eco regional turboprop, and has started construction of the assembly line that aims to churn out up to 48 examples a year.
German charter and corporate shuttle operator Private Wings inked a letter of intent earlier this week for five D328ecos. 
The aircraft is a 40-seat stretched version of the Dornier 328 twin-turboprop, and it is designed to operate on 100% power-to-liquid (PtL) sustainable aviation fuel (SAF). It will be equipped with Pratt & Whitney Canada PW127XT-S engines, which the engine maker says provide a 3% improvement in fuel consumption, and an integrated Garmin Companion flight deck.
Deutsche Aircraft is billing the D328eco, which is targeted to enter service in the second half of 2026, as "the world's most modern and sustainable turboprop".
"The D328eco will have modern state-of-the art avionics, new engines operational with 100% SAF, and new propellers," says the manufacturer. 
However, while it "want[s] to focus on operating the aircraft with 100% SAF", Deutsche Aircraft acknowledges to Runway Girl Network that "in practice, of course, the market will decide about the jet fuel based on availabilities and price".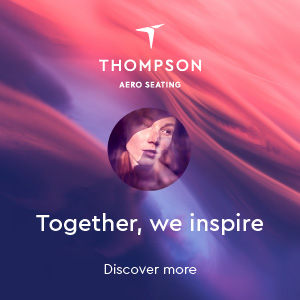 SAF volumes remain extremely low and the cost is significantly higher than kerosene. Additionally, current regulations do not allow for SAF to be used neat and the maximum blend limit is 50%.
PtL fuels, which are produced from captured carbon dioxide and green hydrogen, are even more costly to produce than traditional SAF, and there are questions over whether enough renewable energy will be available to generate the required volumes of green hydrogen, given demands for clean energy from other sectors.
Nevertheless, research is ramping up to develop the PtL market and a new SAF mandate in the European Union includes a requirement for a certain amount of SAF used by airlines to be PtL fuel. The ReFuelEU Aviation legislation, which will take effect as soon as it is formally adopted by the European Parliament and Council, will require a minimum SAF uplift at EU airports of 2% by 2025, 6% by 2030 and 20% by 2035, rising to 70% by 2050. Of these amounts, 1.2% must be PtL e-fuels in 2030, rising to 5% in 2035 and 35% by 2050. 
Berlin Schoenefeld-based Private Wings, which already operates nine original Dornier 328 turboprops and a Dornier 328 jet, inked the tentative agreement during a 16 May event at Leipzig/Halle airport to mark the beginning of construction on the 62,000m² (667,362ft²), €100 million ($108 million) final assembly line for the D328eco.
Private Wings chief executive Peter Gatz describes the D328eco as "a natural step forward" for the operator, as it looks to "grow our business and fleet, and seek the most operationally-efficient yet sustainable solution to meet the needs of the market".
Deutsche Aircraft says that market interest for the D328eco is "high", and it is "proud" to have Private Wings as its "first European launch customer". It adds: "The D328eco is the perfect fit for regional flights. It is super-efficient, sustainable and able to access also challenging airports and remote locations with short, unpaved runways even [at] high altitudes."
The manufacturer says it has designed the aircraft's assembly line to be completely carbon-neutral.
"We will produce around 750kW of solar power with a photovoltaic system on the roof," notes Deutsche Aircraft director of infrastructure and digitalisation, Sebastian Böhnl. "From the use of heat pumps, the optional expansion with energy storage, green spaces on the roof and the wood-concrete hybrid construction, to electric charging stations for cars and bicycles, this innovative investment is well-integrated into a sustainable ecosystem."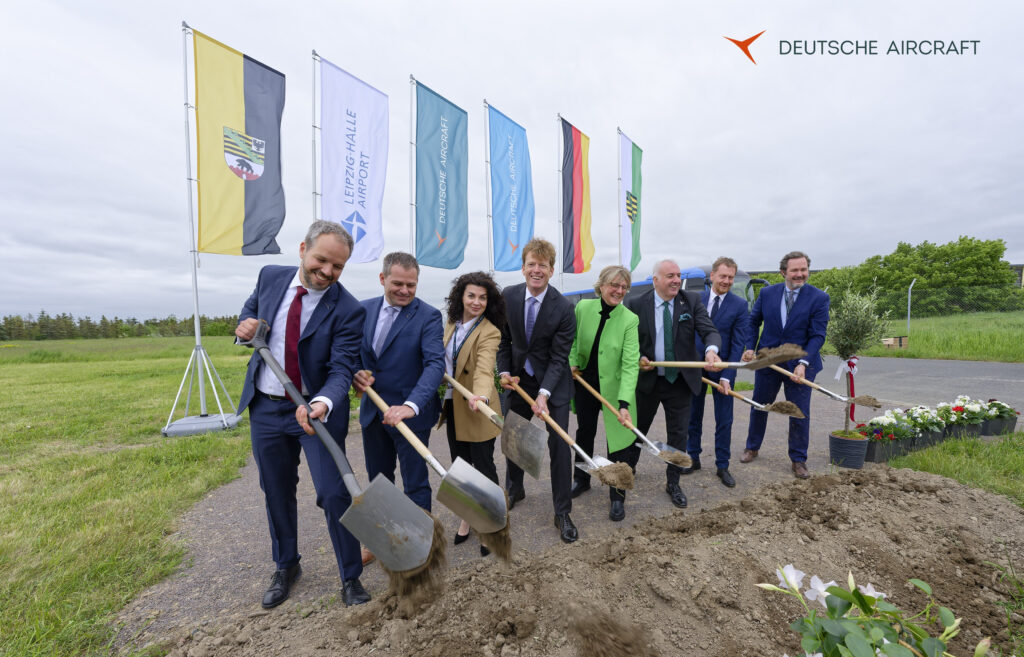 Related Articles:
All images credited to Deutsche Aircraft