LAS VEGAS — Bombardier has named Collins Aerospace as its Preferred Service Provider (PSP) to power cockpit and cabin connectivity. The arrangement, announced today at the 2021 NBAA Business Aviation Convention & Exhibition in Las Vegas, is a coup for Collins, which has long provided a cadre of inflight connectivity hardware, airtime services and support solutions to the business aviation community under its ARINCDirect brand.
"Collins is Bombardier's Preferred Service Provider for cabin and cockpit connectivity services and the Collins services will be actively offered for both new aircraft and in-service aircraft," a Bombardier spokeswoman told Runway Girl Network.
While Bombardier's clients will still be able to select other connectivity service providers, Collins' designation as the provider of choice for Bombardier business aircraft comes with certain privileges. For instance, customers who choose to subscribe to ARINCDirect flight deck and cabin connectivity services will be able to view and manage their connectivity subscriptions through ARINCDirect digital tools, which in turn will be integrated into Bombardier's digital platform for a seamless, connected aircraft experience.
"[B]ombardier and Collins Aerospace will be developing and integrating digital tools that will only be available to customers that are subscribed to the Collins ARINCDirect services," said a Collins spokeswoman. "Both companies' goal is to make tools as accessible as possible for all personas, whether you are responsible for maintenance or the passenger using the Internet. These digital tools will vary and will be accessible from a desktop or any mobile device."
Moreover, Collins' ARINCDirect support team — both onsite and remote — will be co-located at Bombardier's Completion Centre and Customer Response Centre in Montreal, and at its service facilities, ensuring that aircraft customers get immediate assistance with their connectivity needs, whether that is to simply make initial connectivity inquiries or to test and troubleshoot a system.
"The objective is to offer a unique level of support for Bombardier customers, from their activation to their in-service experience. The deployment will be progressive over time," explained the Canadian airframer.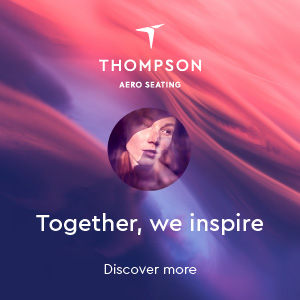 Bombardier aircraft customers and operators will have a plethora of connectivity options, as the ARINCDirect portfolio is vast. The suite includes VHF and satellite data services — the latter supported by Iridium or Inmarsat satellites — for cockpit communications and safety services, as well as a variety of cabin connectivity solutions: Collins' own Ku-band LuxStream IFC, offered in partnership with SES; Inmarsat's Ka-band Jet ConneX; and Viasat's Ka and dual-band kit. Interestingly, Viasat this week is separately promoting a new direct service for its Ka-band IFC called Viasat Select, with service plans featuring uncapped data and no speed limits.
Under Collins' arrangement with Bombardier, connectivity services that are not offered as part of the ARINCDirect portfolio will not be managed by the Raytheon Technologies unit. So for instance, if a Bombardier aircraft operator has a subscription for Gogo's IFC service, it will still be managed by Gogo, not Collins.
For its part, Collins reckons that its ability to bring hardware and services together can create value for Bombardier by simplifying how connectivity solutions are integrated and supported for all their customers. "Together we can offer operators a seamless experience for both cockpit and cabin services, ultimately leading to a more consistent and standard purchase experience with best in-class global technical support," said Collins VP and general manager of Information Management Systems, LeAnn Ridgeway, in a statement.
Separately, Collins last week announced it is launching a new tech portal called Izon that gives pilots and flight operators a single place to access all of their applications any time on any device that is connected to the Internet. All Collins customers will be able to have access to Izon, regardless of what aircraft type they fly, the firm told RGN.
Related Articles:
Featured image credited to Bombardier Business Aircraft