Among the many benefits of installing cabin connectivity on aircraft is its ability to facilitate live credit card transactions in support of airlines' buy-on-board food & beverage and retail programs. These transactions can be processed via an airline's app, through its onboard wireless portal or in-seat IFE system, or indeed by cabin crew members armed with online point-of-sale terminals. But a broadband connection isn't required for live transactions, as technology specialist AS-IP Tech (ASIP) recently demonstrated on a Wizz Air Airbus A321 fitted with its novel Bluetooth connectivity solution, called fflya.
Wizz Air has been equipping its UK-based fleet of A320 and A321 twinjets with fflya — featuring unique window-mounted antennas that talk to Iridium NEXT satellites — to provide passengers with free messaging (SMS, email and WhatsApp). And the budget operator recently started integrating fflya into its mobile app, marketing the solution as TEXT&FLY BY WIZZ.
In an update about its work, ASIP this week revealed that the messaging platform can now incorporate live in-app credit card payments, after successfully flight-testing the functionality for Wizz Air UK. "To demonstrate its capability on the Wizz Air A321, ASIP incorporated the 'Food and Boutique' menu into the fflya messaging app, allowing an order to be placed, paid for by credit card and a receipt return to the app," said ASIP in a statement.
The so-called 'fflya Transact' functionality "includes a crew management module (CrewX) that manages the sale process and automatically updates the passenger app. fflya also brings to life crew EFTPOS [electronic funds transfer at point of sale] terminals," said ASIP. Notably, fflya Transact is both PCI compliant and has two-factor authentication.
But is the unique fflya light connectivity solution really transacting in real-time insofar as authorizations for payment processing are being sent to the ground in-flight via Iridium satellites? Or do credit cards technically get processed at the gate after the aircraft lands? We asked this question of ASIP because many airlines often use point-of-sale systems with an offline mode that allows them to accept offline credit card transactions for low-value items.
ASIP chief executive officer Ron Chapman responded: "It does both live. Near real-time for in-app and real-time for the handheld EFTPOS 'tap and go' terminals."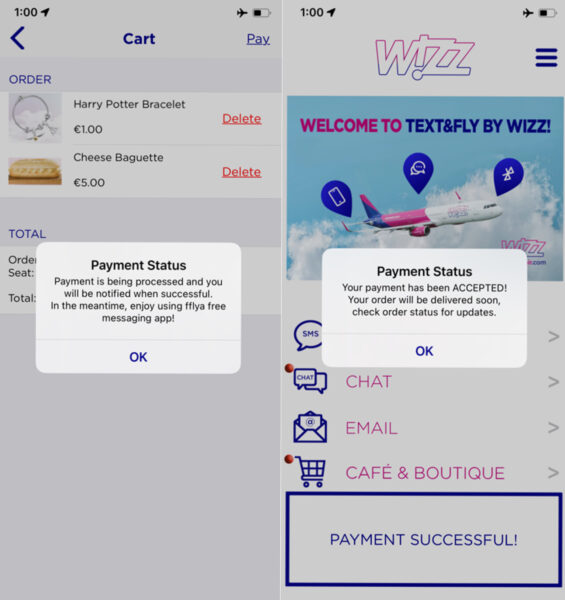 Furthermore, Chapman confirmed to RGN that all processing happens in-flight and that all transactions occur "over Iridium", whether via Iridium's classic legacy service (now in play at Wizz Air UK) or Iridium's nextgen Certus service.
It's true that ASIP was initially focused on enabling low-value remote transactions in compliance with EU regulation PSD2. But the fflya platform is no longer consigned to the low-value post-flight processing world as this platform, which boasts a proprietary Bluetooth 5 protocol, "solves that problem as it's fully compliant," Chapman said.
From a technical standpoint, that means there is no real limit on the amount of spend that can be transacted.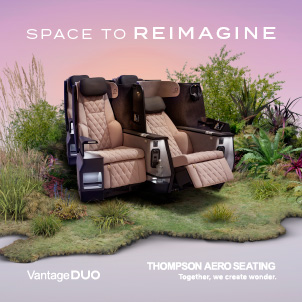 Given the real-time nature of CC processing via fflya, inflight fraud can also be reduced — though it's also fair to say that the aggressive use by airlines of 'black list' and 'declined credit card' collection and recovery services has reduced onboard fraud over the last several years.
The fflya solution, said Chapman, replaces the outdated method of caching credit cards onboard and downloading the information after the flight.
Moreover, while fflya certainly doesn't support a broadband Internet connection for passengers, it is a potentially attractive alternative for those carriers that don't want — or feel they need — to make a heavy investment in IFC, including certain low-cost carriers.
It's a completely self-funded program for airlines, noted ASIP, "creating a whole new dimension to e-commerce inflight."
Related Articles:
Featured image credited to istock/Boarding1Now