Immfly has for years used aircraft servers-and-WAPs from a variety of third-party suppliers as the basis for its streaming entertainment solution for airlines. But the Spanish technology firm is now offering its own aircraft-powered wireless IFE and digital services hardware, and is in the process of rolling out the units across Turkish low-cost carrier Pegasus Airlines' fleet.
The so-called LUX-1 is "our own" nextgen hardware "produced by Immfly Group-owned company Equilux Aero", an Immfly spokesman confirms to Runway Girl Network.
While the LUX-1 supports wireless entertainment for passengers — streamed to their devices from the server in each unit — and payment processing, the platform-agnostic solution is "connectivity ready" should customers seek to add that functionality in the future.
Immfly explains:
The important news about the LUX-1 hardware is that it is future proof. It is compatible with any connectivity, from narrowband to high-speed broadband.

For instance, say an airline chooses narrowband connectivity today, it would install LUX-1s across its fleet along with Iridium antennas.

If some years down the line, or even today, they decide it is time for high-speed broadband, they only need new antennas, but do not need a change in hardware within the plane.
Immfly's new Equilux Aero business is promoting a variety of LUX-1 connected applications for airlines, including real-time flight tracking, crew-to-ground connectivity to reduce the use of ACARS, and remote aircraft software updates.
When the system is paired with narrowband connectivity, the LUX-1 can support real-time credit card transactions, as well as WhatsApp messaging, notes the spokesman.
As such, it will likely face off in the market with the likes of AirFi LEO and AS-IP Tech's fflya solution.
In short, LUX-1 can be seen as the foundation for a digital cabin. That certainly positions customer Pegasus to expand digital services on board in the coming years, should it see fit.
Immfly started providing wireless IFE to the Turkish airline using hardware from a third party in 2018. But since July 2022, it had added its nextgen LUX-1 hardware to 33 aircraft in the Pegasus fleet.
Each unit is "powered by the plane", says the spokesman, noting that the LUX-1 "is not portable". Two units are installed per cabin, which provides redundancy.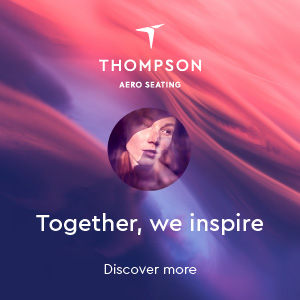 "The installation process is currently continuing apace, with Pegasus Airlines planning to install four additional aircraft every month, until the whole fleet is equipped with this groundbreaking system," says Immfly in a statement.
Pegasus operates both Airbus A320 family aircraft and Boeing 737s.
Separately, Boeing in 2020 launched a new wireless IFE and digital services platform called Boeing Digital Direct (BDD) — a direct result of its partnership with Immfly. RGN sought a program update from Immfly.
"In terms of BDD, the partnership is still in place and progressing well, however there is nothing we can speak about as of now," says the spokesman.
Immfly received a strategic investment from Boeing HorizonX in late 2019.
Related Articles:
Featured image credited Pegasus