When China late last year abandoned its zero-Covid policy, and a month later ended quarantine rules for international arrivals as part of an easing of border restrictions, the country understandably saw an immediate jump in air travel sales.
China's domestic revenue passenger kilometers (RPKs) "rose 37.2% in January, the first month-over-month annual increase since August 2022 and is now at 86.3% of January 2019 levels", IATA said on 8 March. That momentum has continued, according to data and analytics firm Cirium. Growth in China's domestic traffic "has been achieved already with traffic almost 20% better than pre-pandemic levels, and projected to continue", Cirium said on 31 March.
International traffic is also steadily rising as China-based airlines, including the 'big three' state-owned carriers — Air China, China Eastern and China Southern — add back routes, and many international operators resume their pre-pandemic services to China. Notably, foreigners with valid visas issued before 28 March 2020 are allowed to enter China, the country's National Immigration Administration said. And China has resumed issuing visas, including for tourists.
There are some outliers to this growth trajectory story, however. Geopolitical tensions and weak demand are among the factors stymying a full resumption of the US-China routes plied by airlines pre-pandemic. The US State Department currently has a Level 3 'reconsider travel' advisory for China, warning that the Chinese government "arbitrarily enforces local laws, including issuing exit bans on US citizens and citizens of other countries without fair and transparent process under the law".
Elsewhere, however, Airbus this month inked an agreement with the Aviation Industry Corporation of China Ltd. to expand A320 family final assembly capacity, with a second line at the European airframer's Tianjin site. The plant started operation in 2008 and has assembled over 600 A320 family twinjets to date, including its first A321neo delivery in March.
Increased demand, including for digital services
Sharing some hard and fast China domestic travel recovery indicators, digital airline retail specialist Datalex reports that customers using its airline software in the Chinese market, specifically, saw "a material increase in demand in the first three months of this year with March transaction volumes reaching 43% of 2019 figures".
"Further positive market indications pointing to a steady recovery were also seen with monthly transaction volumes trending upwards," said Datalex, noting as well that Air China, under a three-year partnership renewal, has become its first customer in the region to use the latest version of Datalex's China Shopping and Pricing product.
The aim of the shopping and pricing engine is to supply Chinese airlines with greater international reach and a leading solution to provide the international fares for their own and partners' flights, "to deliver a more complete and an enhanced shopping experience with a higher conversion".
Air China's adoption of the tech should spell good news for the Star Alliance member's passengers, which would benefit from being able to access both domestic and international fares with relevant, clear and ample offers and prices.
Indeed, as the flag carrier of the People's Republic of China, Air China provides an interesting case study of a carrier with a proud history of providing flights to the US, including to Washington D.C., Los Angeles, New York, Houston and San Francisco, and operating as part of a global alliance that includes codeshare partners United Airlines, Lufthansa and Air Canada.
The Datalex arrangement falls hard on the heels of the 30 March publication of Air China's earnings report for 2022, in which the carrier confirmed a full year net loss of 38.6 billion yuan ($5.6 billion in US dollars), but also expressed a commitment to improving its overall service level for passengers, citing upgrades of software and hardware in 2022, and a move to "paperless" for all domestic travel services.
China's stringent lockdowns amid Covid, and the dynamic nature of its restrictions, also impacted the earnings of Air China's counterparts in the 'big three', with China Eastern and China Southern reporting heavy losses for the year. But interestingly, a decision made years earlier to mirror at Air China the "home-based" customer support call center model made famous by JetBlue and its founder David Neeleman — whereby agents handle calls in a work-from-home setting — proved especially important to the Chinese carrier during the Covid crisis.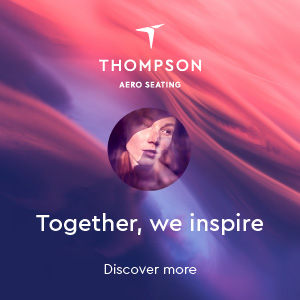 "[D]uring the pandemic we had to shut down and everybody's call center was shut down — China Southern, China Eastern, our competitors. They didn't have customer service anymore. But ours was kept open and provided great customer service," Air China vice president and general manager, North America, Dr. Zhihang Chi explained at the Airline Passenger Experience Association's APEX TECH conference in Los Angeles.
"We were able to issue refunds. I mean, I just saw money go out the door and my heart was sinking. But that was customer service anyway, so we have to do it."
He referred to the approach as a "shining example" of how technology is critical but it doesn't necessarily need to be "fancy" to be deemed innovative.
The Air China executive also expressed his eternal gratitude to JetBlue for educating Air China on its model.
Air China has also sought to improve its onboard passenger experience, in January revealing a new full-aircraft set of Recaro seats in business, premium economy and economy for its Airbus A350 aircraft, with CMF (color, materials, finish) choices that represent an improvement on previous generations.
US-China tensions
But other comments made during APEX TECH might perhaps speak to the broader uncertainty around US-China relations right now.
Air China was the first of all Chinese carriers to line up TSA PreCheck for it passengers, said Air China's Dr. Zhihang Chi on 21 March. "Unfortunately it was put on hold in October 2020. And just a few weeks ago I contacted TSA again. They said it's still on hold without a reason."
As of today, the TSA's list of participating airlines does not show Air China's name. China Airlines, which is headquartered at Taiwan's Taoyuan International Airport, and Hong Kong-based Cathay Pacific are listed as being approved for TSA PreCheck.
Dr. Zhihang Chi's own personal work experience speaks to the two countries' scholastic and economic ties (in addition to the familial). He attended MIT and cut his teeth in aviation at Northwest Airlines, ultimately helping to cultivate a codeshare relationship between Northwest and Air China, which is how he ended up working at the Chinese carrier.
That Air China/Northwest codeshare also happens to be the reason why your author found herself on a media trip to China at the beginning of her career as a journalist. It was a hopeful time when the US and China showed keen interest in striking a cooperative tone.
The World Bank now warns in a new report that the most immediate challenge for the East Asia and Pacific region is the growing division between its two largest markets. "On the face of it, the restrictions on bilateral trade imposed by the US and China could divert trade to third country competitors," it said, noting however that there are other deeper problems emerging.
But in the face of these geopolitical and other headwinds, the reopening of the world's second largest aviation market is nonetheless expected to drive an uptick in air travel overall. Indeed, aircraft lessor Avolon predicts that China will drive global passenger traffic to 2019 levels by June.
"The year has started with positive momentum as airline passenger growth continues and the impact of reopening in China feeds into increasing travel in the region," noted Avolon CEO Andy Cronin in a statement.
Related Articles:
Featured image credited to istock.com/bluesky85