Despite the challenges posed to aviation by the COVID-19 crisis, galley equipment provider Egret Aviation Co., Ltd has established a US office in Dallas and is offering a new equipment lease program as airlines seek to recover from the downturn.
Built in Suzhou, China, near Shanghai, the core products in Egret's portfolio include aircraft cabin service carts, standard containers, oven racks and galley inserts, drawers, folding trolleys and other associated parts and components. It also provides trolleys that meet an airline's branding or design aesthetic using a special finish called sublimation which embeds the colors into the surface metal and protects the cart from scratches.
The company lays claim to being the second largest supplier of aircraft galley carts. A point of differentiation for Egret is that it does not use plastic parts on the areas of the trolley that break easily, including the braking system, to ensure they are robust enough to withstand the rigors of service without becoming distorted.
In a statement announcing its new Dallas office, Egret says many airlines' equipment projects are still moving ahead despite the pandemic, and it has continued to field enquiries from the Americas region. That's why, after setting up a European sales office and warehouse in Hürth, Germany, the company set its sights on creating a presence in Dallas.
Next year, Egret will have "ex-stock" galley equipment located in Dallas, ensuring that equipment can be sent to customers with little or no lead time, except for bespoke designs, according to the firm.
"Our experience and feedback from the regions around America has identified a need for a full service operation," explains Egret director of business, Americas Fran Hume. "Galley equipment is obviously a key part of any airline's daily operation. It can also be a huge headache for airlines, when parts or spare equipment is not available. After all, airlines need this equipment to service their clients constantly."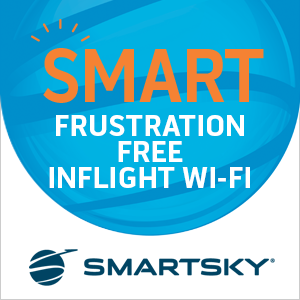 Hume was personally surprised to find airlines who have experienced aircraft on ground issues due to catering equipment. "It is unacceptable for any aircraft to be held up due to an onboard equipment failure from such a standard product," she says.
In order to service its customers more effectively, and to ease the burden on their finances, Egret has established a number of new initiatives. Its new lease option, a possible first for galley equipment, will provide airlines the option of leasing Egret's products and "saving CapEx for other, more critical projects", explains the firm in a statement.
Egret can also include service contracts at the time of purchase. And, under its swap program, Egret will replace a damaged cart from its pool of stock within 48 hours or less while the equipment is being repaired.
Hume tells Runway Girl Network that Egret already boasts airline clients in North and South America, and around the globe.
In the United States, Egret's expectation "is to be closer to the customers we already support, and our intention of course, is to grow this rapidly", she says.