Travelers craving a more touch-free air travel journey will find it aboard China Airlines' sparkling new Airbus A321neos. That's because the carrier has adopted Safran's latest generation RAVE Ultra inflight entertainment displays, which not only boast 4K picture quality but also ensure that guests can navigate the IFE system via their own personal electronic devices, as well as pair their Bluetooth headphones with the new software platform, dubbed RAVE OS.
"China Airlines is delighted to be working with Safran Passenger Innovations (SPI) to bring about the future of inflight experience today and deliver the best product to our customer," said the airline's vice president, Corporate Development Office, Jeremy Chang in a statement.
Runway Girl Network reached out to SPI – the Safran unit responsible for this IFE program across China Airlines' incoming fleet of A321neos – to learn more. The company's vice president, products & strategy, Ben Asmar confirmed that China Airlines selected SPI's Second Screen application, ensuring that passengers can control their entire IFE experience from the comfort of their own device – joining a growing list of carriers that have adopted this sort of functionality with various IFE vendors.
"As well as browsing the content catalog and using their device as a remote control, passengers are also able to view the moving map on their device while their selected content plays on the seatback screen," explained Asmar.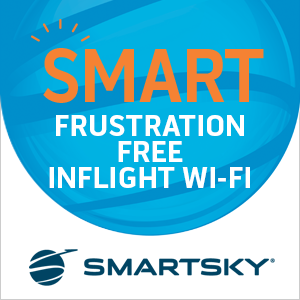 The RAVE Ultra displays are 13.3" and 15.6" in economy and business class, respectively.
"At the moment there is no connected IFE experience," responded Asmar when asked if the SITA and Inmarsat-provided Global Xpress (GX)-powered inflight connectivity solution onboard the A321neos would be integrated with the IFE system, "however, there is integration at the hardware level, meaning that this could easily be achieved in the future without the expense of hardware upgrades."
Given that the availability of 4K content for the airline market is still limited, RGN asked if the RAVE Ultra screens will offer 4K picture quality even if the content isn't technically delivered in 4K.
"What we can see from our position, the availability of 4K content appears still to be very limited and often only on a case by case basis. The cost is also prohibitive at any large scale, which is especially problematic coming out of the pandemic where entertainment budgets remain under pressure. That is the bad news… the good news is RAVE Ultra displays offer content upscaling, in much the same way the 4K television in your living room does. So content that is mastered in 720p and 1080p can be upscaled to give passengers a 4K experience," explained Asmar.
"Through the testing we have done on all of our display sizes, it is almost impossible to tell the difference between a native 4K title and 720p title that is being upscaled… at normal viewing distances they are identical.  This of course also offers longer term advantages, even as 4K content becomes generally available the cost benefit of native 4K content sets may never add up… so airlines, can offer a 4K experience at a HD cost."
Asmar feels confident that the RAVE Ultra displays, RAVE OS software, second screen application and full cabin Bluetooth audio paired with the platform will deliver "an outstanding inflight experience" in concert with China Airlines' beautiful A321neo cabin interiors. which feature delightful amenities including wireless charging in business class.
SPI, meanwhile, is receiving tremendous feedback about RAVE OS, which has already rolled rolled out on other airlines. Asmar said they "love it and of course their passengers love it too… Some airlines have reported a double digit increase in NPS [net promoter scores] after RAVE OS, which has certainly exceeded our expectations."
Related Articles:
Featured image credited to China Airlines