Collins Aerospace, a Raytheon Technologies business, the largest aerospace company in the world, has announced the appointment of two key personnel.
Stuart McKee, from County Down, Northern Ireland and formerly the Managing Director at the company's Kilkeel facility, has been appointed as Senior Director of Operations, Collins Aerospace whilst Alan Henning, (also from County Down, Northern Ireland) has been appointed as Director of Operations and Site Lead for Kilkeel.
Collins Aerospace is a global leader in the design, development and manufacture of aircraft cabin interiors. The company is renowned for its innovative seating solutions, for a range of commercial aircraft, as well as its state-of-the-art designs, quality of construction, lightweight comfort, functionality, and safety. Collins produces seating across the entire aircraft cabin – from main cabin, premium economy, business class and first class. With more than 800 employees, the Kilkeel site is not only the largest seating manufacturing facility with Collins Aerospace, but one of the largest in the world.
Dr Leslie Orr, ADS(NI) said, "I'm delighted to see these two key appointments at Collins Aerospace. Northern Ireland is recognised for its commitment to developing world-class innovative technology for the aerospace sector and remains a location where there is a vibrant and rapidly growing industry.  The sector is founded on a strong engineering heritage and backed by integral manufacturing capabilities, skills and experience. Stuart and Alan are two products of that sector and with decades of experience between them are clearly making a difference in and to this sector. Congratulations to both."
In his new appointment, Stuart is responsible for the Collins Aerospace Interiors business unit of the operational effectiveness of all sites across the US, Mexico, Germany, and UK including the Kilkeel site. He began his career as a Production Operative on the shop floor at Collins Aerospace in Kilkeel, and then spent the next two decades working his way up through the company.
In June 2019, he was appointed Managing Director of the facility, just eight months before the outbreak of the COVID-19 pandemic. He went on to drive the company through the pandemic and then prepare the organisation for future growth. In his new role he will continue to prepare Collins Aerospace for future growth.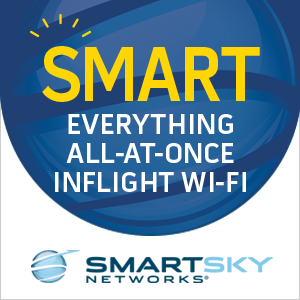 Commenting on his new appointment, Stuart McKee said, "It is privilege to take up this appointment and lead Collins Aerospace Aircraft Seating Operations. This new role will bring new and exciting challenges and I hope to bring forward the experience I have gained in Collins Aerospace in Kilkeel in the last 25+ years in support of the global operations sites that I will be responsible for."
New Site lead at Kilkeel and Managing Director, Alan Henning, will be responsible for the 800 employees who are based at the Kilkeel site.  As one of the largest aircraft seating manufacturers across the globe, Alan and his team will continue to develop innovative seating solutions for commercial jets which fly on many of the world's leading airlines.
Alan has been with the company for 20 years, serving in several roles including Engineering, Composites, EH&S, Facilities, Operational Excellence and Strategy. He has been part of the senior team in Kilkeel for almost 14 years.
He said; "I'm delighted to take up this role and continue to serve Collins Aerospace, my fellow colleagues and lead the company through this next period of growth. This is a very exciting time to be working in the aerospace sector from sustainability to innovation there is much to be excited about. I look forward to driving forward the contribution we make not just to the local economy but to our local community."
Collins Aerospace in Kilkeel is a major employer for the area and in addition to contributing greatly to the local economy, the company is committed to the development and promotion of its employees.
Each year it welcomes new interns and apprentices to its Kilkeel site and provides them with the necessary hands-on experience and technical knowledge to equip them in becoming the next generation of engineers, helping to develop long-standing careers within Collins Aerospace.
Featured image credited to Collins Aerospace