Privatization of Sri Lanka's state-owned companies has been discussed for a number of years. But a new $3 billion loan from the International Monetary Fund (IMF) is expected to support various economic reforms in the debt-laden island nation, which saw tourism take a major hit during the Covid crisis. These reforms may in turn help hasten privatization efforts concerning flag carrier SriLankan Airlines.
According to Sri Lankan news agency EconomyNext, Sri Lanka President Ranil Wickremesinghe on 23 March suggested that Sri Lanka need not engage in business as its mandate is to provide services such as education and maintain law and order. He said Sri Lanka must follow the example set by India, which is even selling profit-making airports. "India has come to that stage. We must go there too," Wickremesinghe is quoted as saying.
Facing mounting debt, SriLankan Airlines appears to be a good candidate. It's true that the carrier previously had a tryst with partial privatization involving Emirates. But in 2010, the Sri Lankan government bought back the 43.6% stake it had sold to Emirates a decade earlier.
Things are different now, according to SriLankan CEO Richard Nuttall, who has been on the job for one year. Nuttall anticipates that an external company could be brought in to help restructure the airline. But he told Runway Girl Network: "A small government share is not a bad thing."
Sri Lankan Airlines' main hub is Bandaranaike International Airport near Colombo. With negligible domestic traffic, the carrier is focused on bringing key international routes back to pre-pandemic levels of service, including to Australia and China.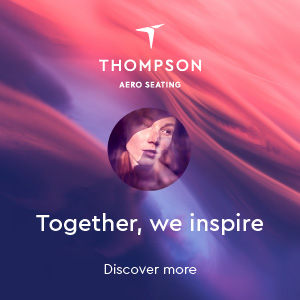 It is also tapping its biggest market, India, by increasing frequencies, and aggressively marketing to Indian passengers, including for its connecting services to Australia.
On board SriLankan's thrice-weekly service to Sydney and daily service to Melbourne, some 55-65% of the passengers are from India, including the cities of Bangalore, Hyderabad, Delhi, Mumbai, and secondary cities. The airline flies to nine destinations in India, and plans to add three more soon.
As China reopens its borders, SriLankan is restarting flights to the mainland, including thrice-weekly services to Shanghai, Beijing, and Guangzhou.
Flights to Paris, Frankfurt, Kathmandu, and Seoul have also started up again. And traffic is climbing, following the plummets observed in 2020 and 2021.
In tandem with this rebound, the all-Airbus operator released a Request for Proposals to lease up to five Rolls-Royce Trent 700-powered A330-200s and A330-300s — aged up to 15 years — and five A320s for six years.
The RFP specifies that onboard connectivity is "preferred" and that the A330s need to be "configured in a two-class layout consisting of Business (lie-flat or flat-bed seats) and Economy class seating with in-seat IFE meeting SLA requirements".
This would mesh with some of the carrier's prior PaxEx (passenger experience) choices, including its decision to offer a 1-2-1-configured business class cabin, with full-flat seats, on the A330-300, and install inflight entertainment from nose to tail.
The carrier also does a good job in highlighting Sri Lankan culture and cuisine in-flight, including delectable curries. Even in economy class, the cabin crew are known for their gracious and friendly demeanor.
A oneworld alliance member, SriLankan Airlines is also embracing key partnerships to support diversity. For the second year running, it teamed with Raid Amazones, the only traveling women's adventure race in the world.
Nuttall explained that the partnership takes into consideration the race's "impact on our Paris-Colombo services as well as the long-term establishment of Sri Lanka's stature as a destination for adventure tourism among the discerning European leisure traveler".
The event is popular with female travelers in France and "the underlying values of liberty through travel and women empowerment complement what we support and advocate as a corporate entity", said Nuttall. This year over 250 women athletes participated in the event.
Related Articles:
Featured image credited to Neelam Mathews