Qantas is being smart about trickling the rollout announcements of the seats aboard its Project Sunrise Airbus A350s, driving the front cabin halo factor to the forefront of prospective passengers' minds. In terms of wider industry implications, though, this is a bellwether set of product decisions: the primary driver of flying an A350 nonstop between Sydney and London or New York is weight. 
First class is an odd beast, with the airline abandoning the previous choice of either a single sumptuous armchair unit reclining to a bed or a fold-down bunk. Here, it looks like the bed doesn't move at all, and the flight starts with it already made up.
This seat-plus-bed model, last used by Lufthansa over a decade ago for the final first class configuration aboard its 747-400s (without a door) will likely save weight and complexity over the complications of the single unit model, but it does come with tradeoffs.
First, one of the benefits of the single unit model is that passengers have a nearly unlimited number of la-z-boy-style Z-bed positions that they can take, according to their height, width, weight, and desired comfort position. Emirates does this well with its zero-G bed in the "game changer" first class generation. Qantas' recliner reclines — more than Singapore Airlines' "Dr Evil" slowly rotating motorised chair, fortunately — but it doesn't appear to go into Z-bed or zero-G mode.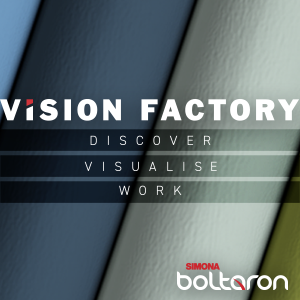 One of the truisms of furniture comfort, in aviation or anywhere, is that comfort comes from being able to change position regularly and to take different positions. This is a thing we do on our sofas: curl up with our feet beneath us, sit sideways, fold a leg under, lean one way, lean another, add a cushion… even with the strange fold-out bed backrest, is this a sufficient number of positions for first class?
The second tradeoff is that a fully down bed takes up an awful lot of the suite space, restricting the width of both seat and bed. Qantas gives the width of the seat at 22" (56cm), but not bed width, although renderings suggest that it's only a matter of a few inches at most wider than the seat. That would make it quite a bit smaller than either the standard single bed size in the US (38" or 97cm) or Europe (90cm or 35"). Even the narrow-style European children's beds come out at 80cm (31.5"). Almost a decade after the Etihad Residence, is this product wide enough for passengers' expectations?
All in all, there's a massive question for this first class seat, and it's the same one that is posed by the Singapore Airlines product: wouldn't it have been better to have made a convertible two-person loveseat sofa that turned into a wide bed nearly the size of the suite, rather than a compromise in both seat and bed mode?
Moving back to business class, this is Safran's widebody-focussed Unity staggered doored mini-suite. It's one of the most comfortable recent staggers, and impressed in its installation at last year's Aircraft Interiors Expo when it broke cover.
With Qantas choosing a full 80" bed (203cm, 6'8") this seems a decent product, if not revolutionary, and there's only some very light customisation, mainly a different type of lamp.
There's a slight adjustment to the point at which the head-side storage box angles forwards, but the disappointing window-side chevron wing that blocks half the window (even the A350's massive ones) on the window-adjacent stagger remains. It might be called Project Sunrise, but good luck peering out of that particular window to actually see one.
Bizarrely, this chevron wing is also retained in the "honeymoon" seats immediately adjacent to each other in the central section, making talking to your travelling companion or kissing your partner goodnight unnecessarily complicated. In an age where premium leisure and partner travel is becoming increasingly important, this seems a missed trick.
There's also a business class food cupboard (one really can't call this a bar — it looks to be very similar to the rather forlorn Club Kitchen on British Airways' A350s) presumably located in the doors 2 area. Given the length of these flights, choosing this option rather than a convertible door structure along the lines of Collins' M-Flex is an odd one.
Qantas has also confirmed that its Project Sunrise A350 will offer "fast and free high-speed Wi-Fi with partner Viasat following completion of key satellite launches covering the Qantas international network". This is not necessarily a surprise, given that the carrier has been waiting in anticipation for the buildout of the high-capacity, near global ViaSat-3 constellation, and is already a Viasat customer, offering free Wi-Fi on 737-800 and A330-200 aircraft.
Purely from a hard product standpoint, overall there's little revolutionary here: an above-average business class stagger and the first class seat-with-bed model, both with doors. However, with weight a key driver for Project Sunrise, the absence of seats that move any needles other than the scales is perhaps understandable.
Related Articles:
Featured image credited to Qantas