The premium leisure traveller has demands beyond those that airlines designed their pre-Covid business class hard and soft product to meet. Airlines spent the best part of forty years designing business class as the office-in-the-sky concept, but premium leisure travellers don't want to feel like they're travelling in a boardroom — or even less a work cubicle — if they're spending up on a vacation, especially with a partner. Some desires, however, are the same: both want space, comfort and service. But some of the tradeoffs in seat and cabin design are different.
To start with, airlines with a growing premium leisure mix need to figure out ways for parents and caregivers to be able to look after children who have aged out of infants' bassinet cribs but who aren't yet old enough to occupy themselves independently. Your author knows a number of parents who have decided to max out at premium economy travel on certain airlines until their children are older simply because the design of the hard product on those carriers prevents parents from having young children directly next to them, and makes mealtimes, naptime and nighttime unnecessarily complicated.
Partner seating — and sleeping — is also important for the premium leisure traveller demographic. Seating where partners can sit together, chat over dinner, watch a movie and then fall asleep together is hugely more attractive than seating where this isn't possible. Herringbone and hybrid herringbone layouts where the centre section faces the aisle are superior here, as are the honeymoon-divorce (rather than singleton) configurations for staggered seats. Of recent products, TAP Air Portugal's Recaro CL6710 wasn't the most spacious, but what your author most remembers of the product is being able to fall asleep with his newly engaged fiancé in his arms.
Onboard, service needs to be designed — and crew trained — to focus on being welcoming, hospitable and friendly. Brusque efficiency won't cut it, and airlines need to train crew to quickly identify the signs of passengers who might not have flown a certain product before and to provide a quick explanation. Japan Airlines is particularly good at this.
Welcome cocktails and mocktails should be joined by a distinctive beverage offering — this might be something as simple as a signature cocoa service, the posh pizazz of an afternoon tea, or a culturally driven option like Finnair's kahvikutsut coffee and cake service. Children's kits need to be varied and plentiful — and enough for the whole flight. Food must go beyond the boring beef-chicken-or-pasta, including interesting meat-free options, while amenity kits must feel less like an extension of a ballistic nylon laptop backpack and more like a little luxury. Look to Singapore Airlines for examples here.
Seat controls need to be intuitive for every passenger and ideally explained on the IFE welcome monitor, since airlines can't rely on regular travellers knowing the ins and outs of their hard product. 
Speaking of the IFE, airlines would be wise to design more destination content, either in partnership with trusted brands (think guidebooks, travel channels, or even key social media stars) to serve the modern premium leisure traveller. ANA's Sky Eye and SelecTravel homegrown destination content is a very charming example of how it's done well, but with the growth in individual influencers and social stars, the options here are almost endless.
Third places onboard like lounge and bar areas are also important, allowing passengers to spend time relaxing outside their seat environment.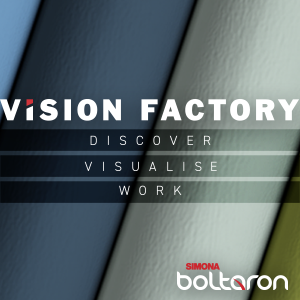 For people travelling with kids, this can also go a long way towards mitigating unhelpful seat design when it's time for food, and crew should be encouraged (and onboard service designed) to suggest using lounge and bar spaces for family mealtime.
Virgin Atlantic's new A330-900neo Loft space is a good example of the kind of space that could be very helpful here in the absence of family-friendly business seating.
As the examples throughout show, none of this is impossible and much of it is being done in isolation.
But airlines need to design — and, where possible, redesign — their experience with these passengers in mind. More so than business travellers, premium leisure passengers will vote with their feet when it comes to buying up to a passenger experience that meets their needs.
Related Articles:
Featured image credited to John Walton