How much would you pay for business class partner dining, a bigger screen and more space around the feet in bed mode? With its new Prime business-plus front-row option, German leisure airline Condor hopes the answer is about two hundred euros per flight — about US$214.
Condor's Prime offering comes in the front row of the Safran Seats Skylounge Core staggered business class product aboard its new Airbus A330neo, the main section of which was unveiled almost a year ago to wide aesthetic and functionality acclaim. 
According to Condor's seat maps, Prime seats (in golden yellow) are to be found in the front row of both the outboard and centre sections of Condor's A330neo. 
The cabin is in the "honeymoon/divorce" pattern where the two centre seats are immediately adjacent in alternating rows, which in this case means that the front row offers almost a double bed experience — very smart for a leisure carrier.
The most striking part about the business-plus segment is the guest seat and footrest space, which looks to be roughly twice as wide as the standard foot cubby — a big plus for taller passengers and others who find the usual space confining in bed mode. There's also a much wider inflight entertainment screen at 24", plus a fold-down table. 
The Prime element is, in essence, a standalone structure separate from the main seat, with the footrest/guest seat, screen and table unit plus the quite substantial shrouding all appearing to be entirely separate from the standard seat in design and installation. Notably, these do not integrate directly into the monument ahead of them, a space that is often highly optimised.
All this meshes with the concept of Skylounge Core, an evolution of the mid-2000s Skylounge product focussed on reducing part numbers across the rows of seats: this front-row business-plus seat is a structural bolt-on in front of the tessellated stagger repeat of the seats.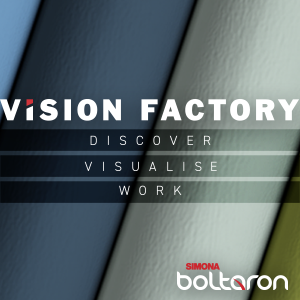 In terms of soft product, Condor promises a snack basket in addition to pyjamas, slippers and "a premium inflight kit featuring Rituals skincare products and toiletries".
Included in the Prime Seat package is unlimited text messaging via the onboard Internet, although this feels a little paltry in context. The Chat Unlimited package (7€) is capped at 50 Kbps of Internet speed, slower than a dial-up modem. The 12€ Basic 2h package is capped at 600 Kbps while the 20€ Premium 4h maxes out at 1200 Kbps. None could be classified as "fast" Internet by any measure (not even by German ones), but the choice of this slowest option feels a little nickel-and-dime-ing.
If you're paying two hundred Euro for the upgrade, you might expect the airline to throw in more than just dial-up. 
It also feels like a missed trick: wouldn't a savvy airline want its most experience-focussed passengers to share pictures and videos of its newest inflight product with their friends? The Internet is powered by a broadband-capable connectivity solution — Inmarsat's Global Xpress Ka-band satellite service.
Returning to the hard product, it's notable that Condor has chosen to make all four front-row seats Prime, rather than just the centre pair. Virgin Atlantic's Retreat Suite, using the staggered Thompson Vantage XL+ seat, has the front-row business-plus seats only in the centre section. 
It's interesting, though, that Virgin's pricing (£200, about $240) is only about $35 more than Condor's, and that both are around the two-hundred-smackeroos mark in their local currency. Is this, perhaps, a growing limit to what passengers will pay for the business-plus semi-upgrade?
Related Articles:
All images credited to Condor