With a rare empty Saturday on my calendar and a surprisingly low mileage redemption rate tempting me, it seemed like the perfect time to take a day trip from New York to Chicago and back to visit friends and eat some hotdogs. And, with a spend of just 16,000 Delta SkyMiles roundtrip, it was hard to say no.
Although my current status with Delta is of the lowly Gold level, my upgrades from Main Cabin to First cleared days before my flights, meaning that Comfort+ was skipped over entirely. Flying a business-heavy route on a Saturday sure has its perks!
I arrived at Delta's still brand new Terminal C at LaGuardia to find a nearly empty TSA checkpoint. The high ceilings, ample digital wayfinding, and expansive checkpoint saw me through TSA and en route to the gate in no time.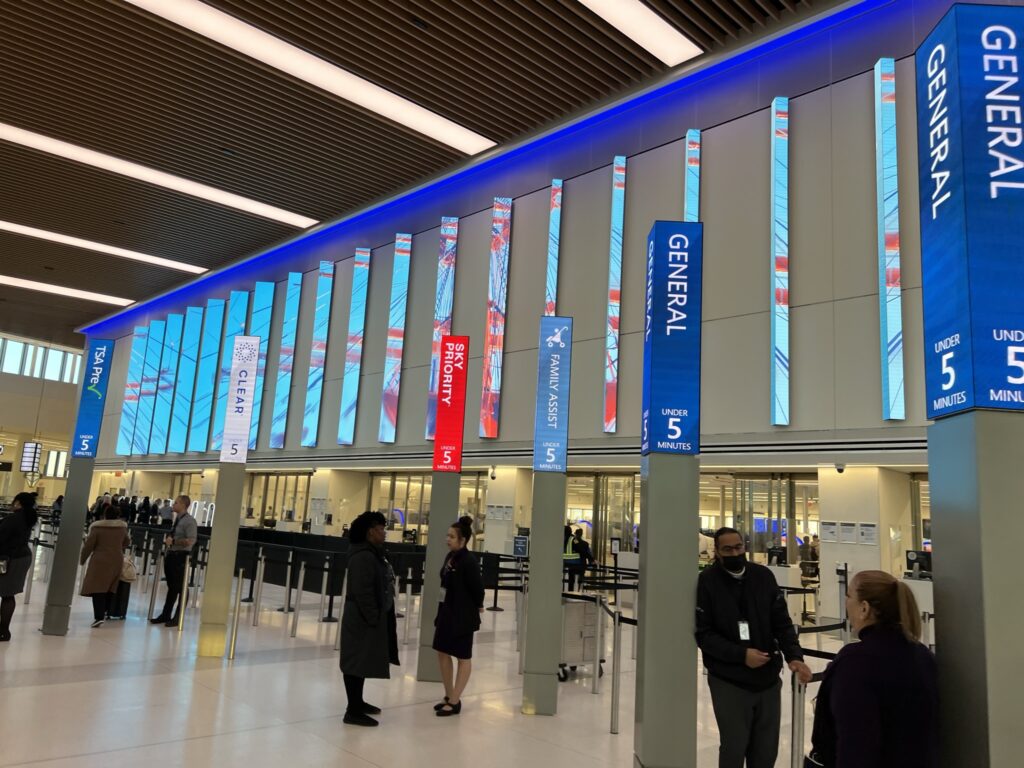 Thankfully this flight was operating out of the newest of the new piers in Terminal C, giving me some time to explore.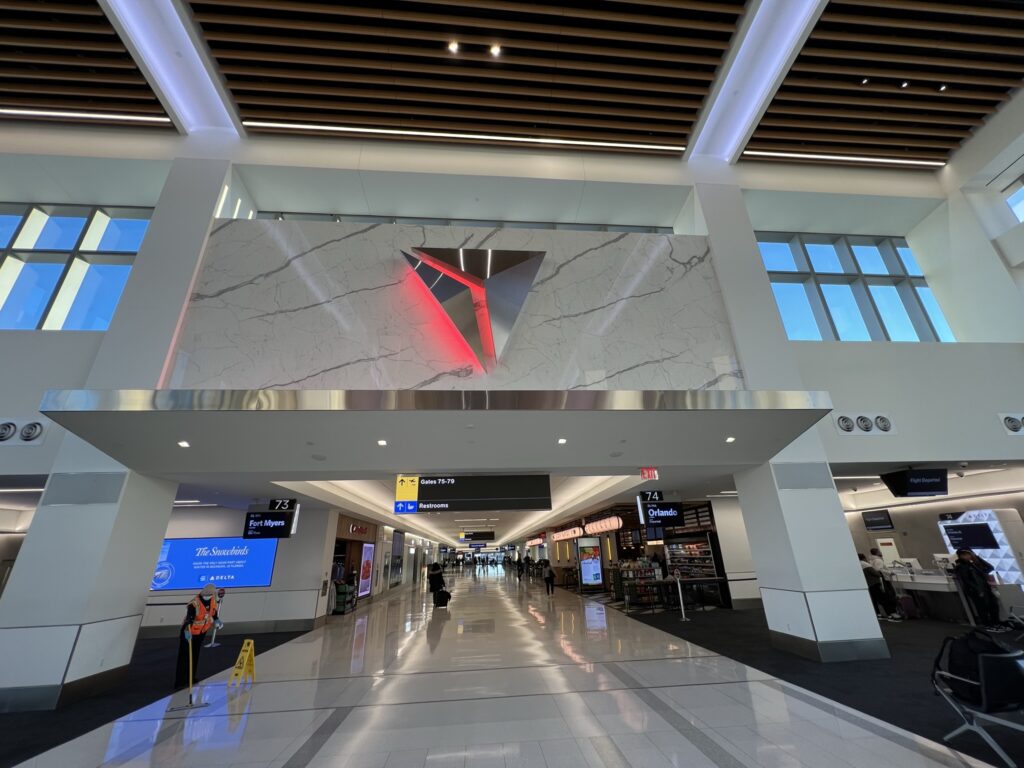 There is an OTG-operated food hall at the top of the gate 70-79 pier with vastly upgraded options from the terminal it replaced, but it comes complete with notoriously high pricing. I opted instead for coffee and a breakfast sandwich at Starbucks.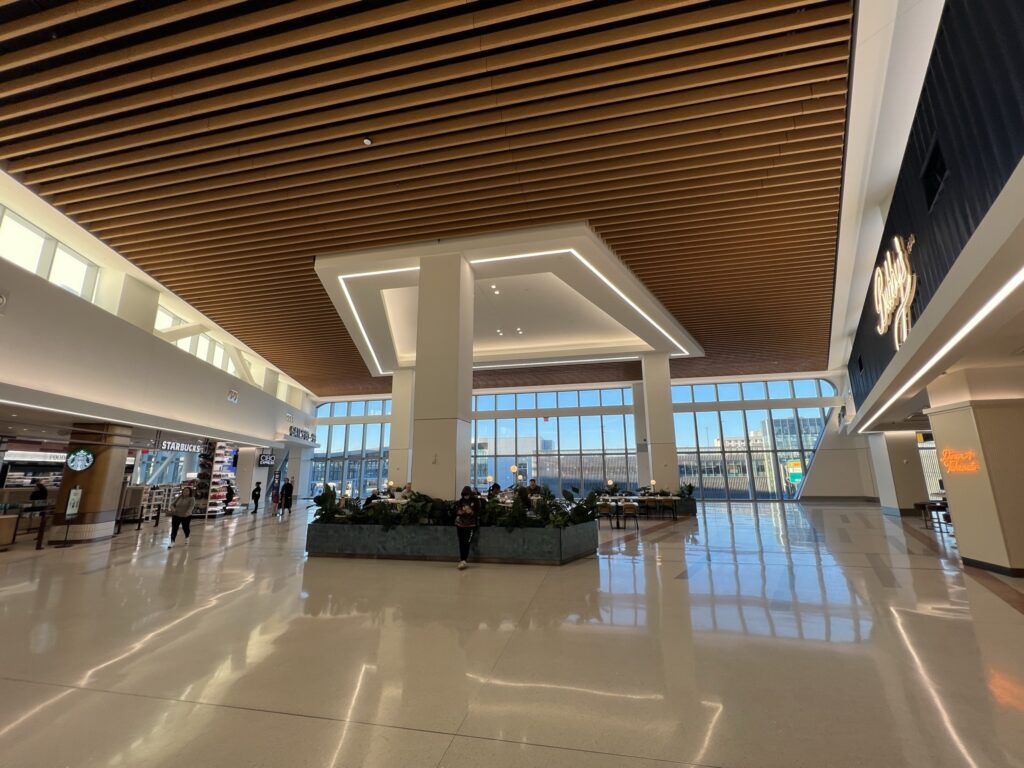 The terminal was quite empty that early in the morning, but I can see the gate hold areas might be slightly undersized when running at full tilt. In any case, it's a massive improvement over the old LaGuardia.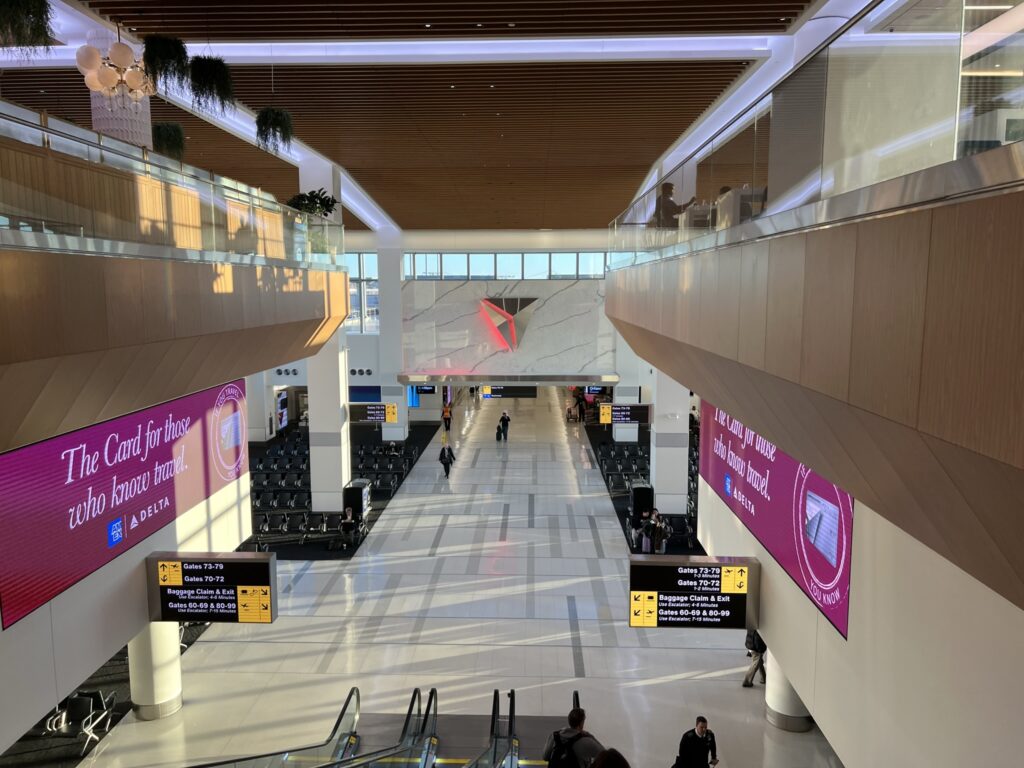 Delta now uses the Airbus A220-100 nearly exclusively on the LaGuardia to Chicago route, a major upgrade from the regional jets of the past. Generously sized overhead bins, LED lighting, air gaspers, IFE screens at every seat, satellite Wi-Fi, and AC power ports await every passenger.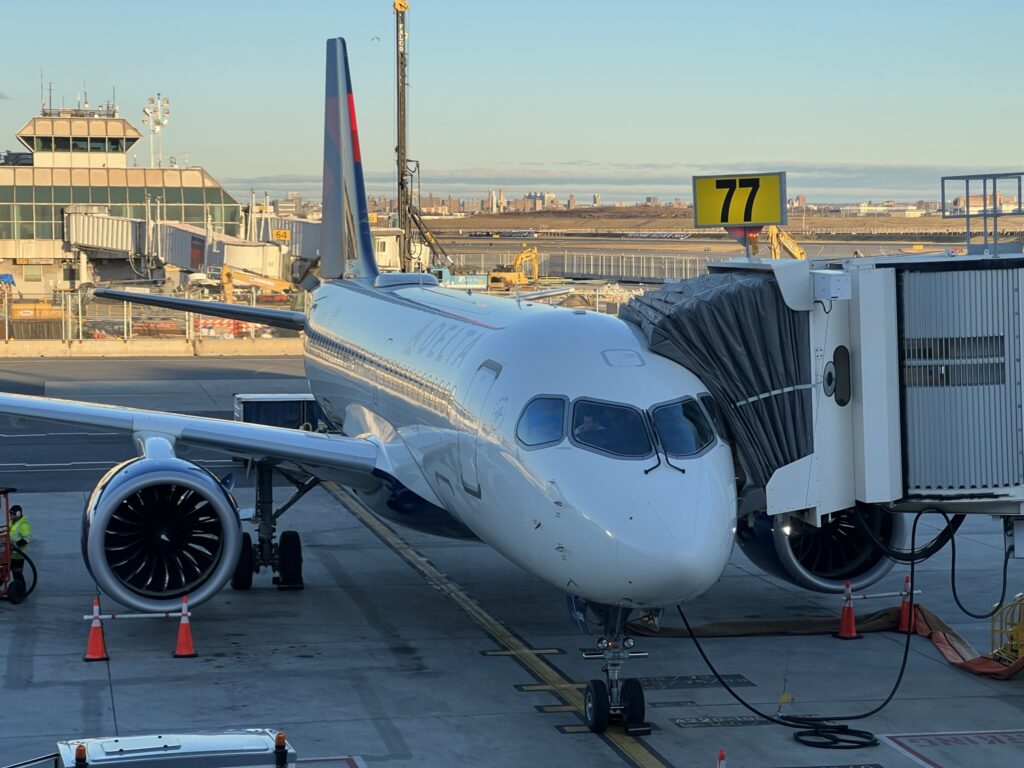 The 3-2 configuration in Main Cabin and 2-2 in First make this one of the most comfortable and fully featured narrowbody aircraft in operation today.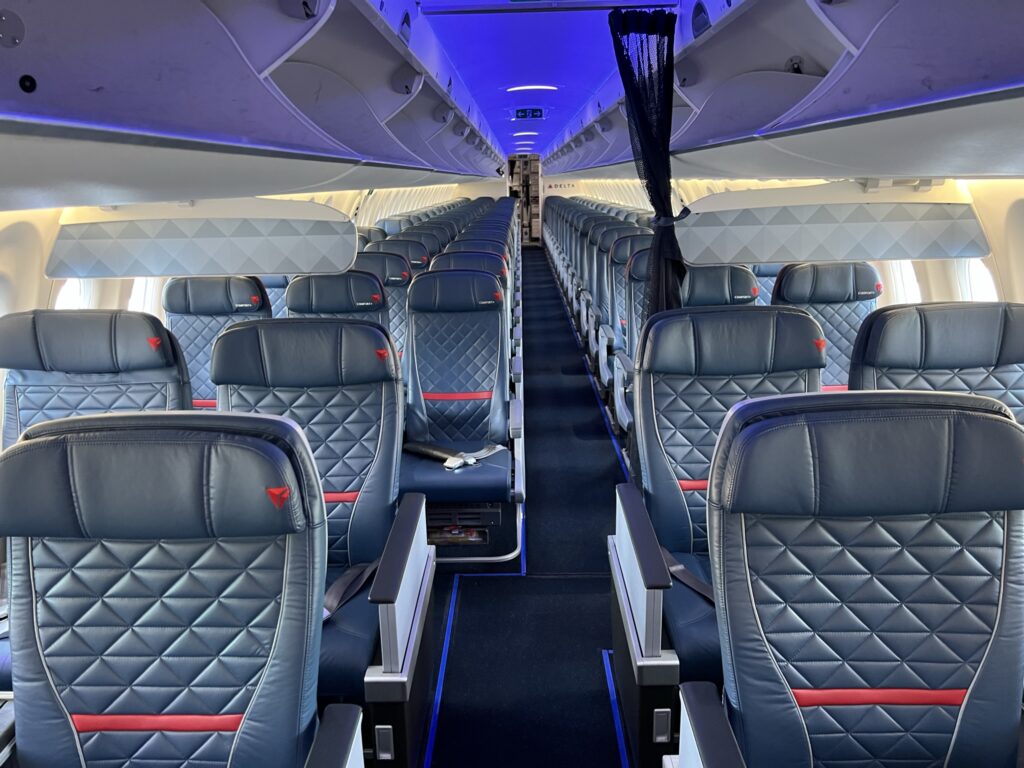 While Delta used to offer a Delta Shuttle brand and an enhanced level of service on this route, nearly all references to a Shuttle service have been scrubbed from Delta.com. And despite the business-heavy nature of the route, no extra service was offered outside of a standard assortment of pre-packaged snacks and complimentary beverages.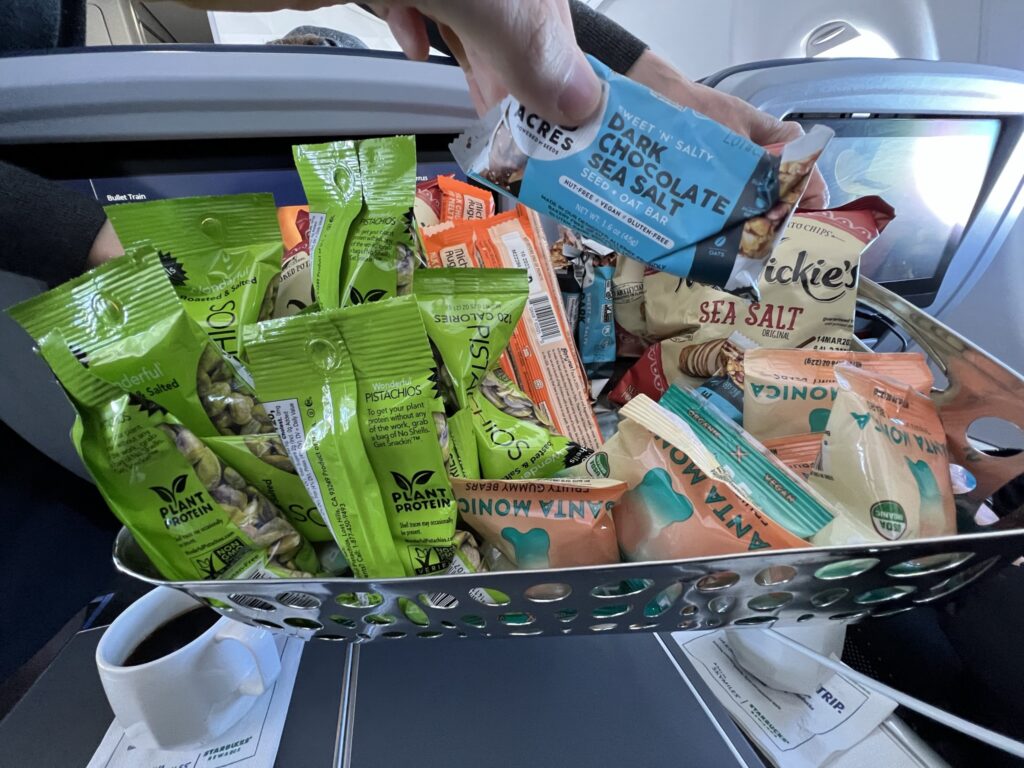 Should Delta ever see fit to bolster its dining options on the A220, it seems that the twinjet's galley space is ready.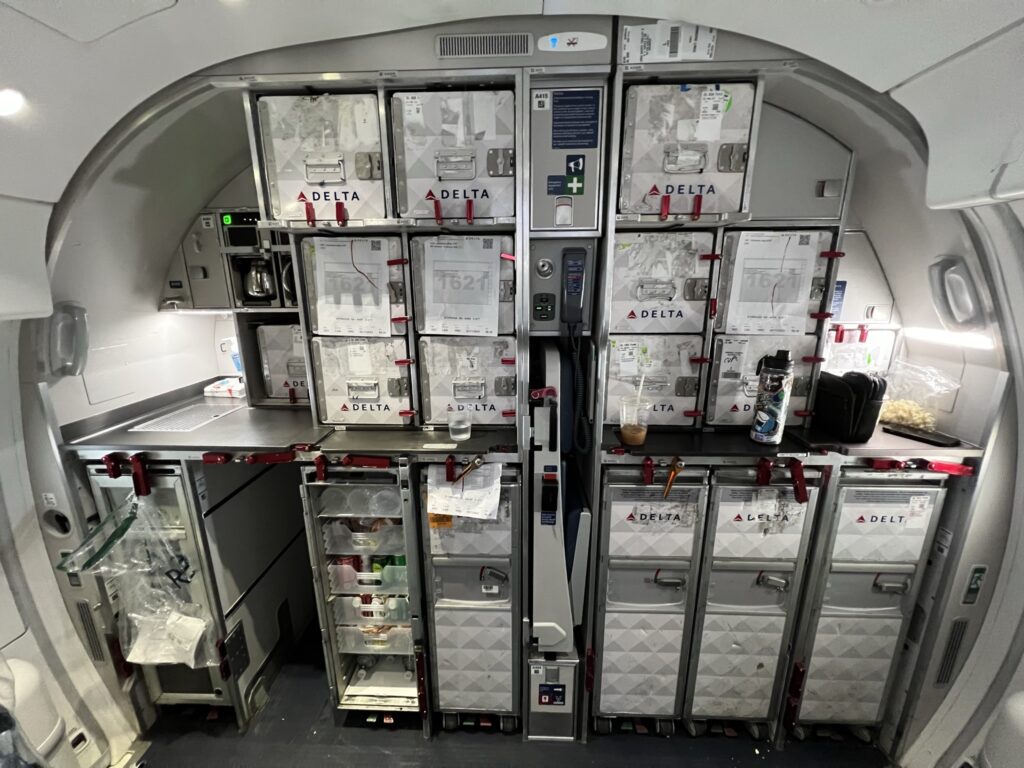 Delta's A220s feature the carrier's own Delta Flight Products' in-house entertainment system, and unfortunately I encountered issues for the first time using this particular IFE system.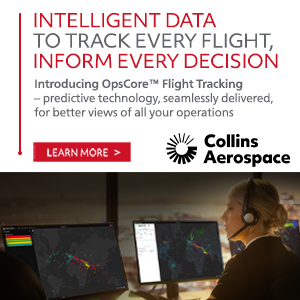 Although the screen was operational at first, it suffered from a flickering backlight which quickly progressed to a complete — and candidly quite odd — failure.
A reboot temporarily fixed the problem, but the condition resumed shortly thereafter. Delta Flight Products is able to remotely monitor the health of its IFE system in-flight, so hopefully the monitor was swapped out later that day.
Thankfully I had about 70 other empty economy seats to pick from if I really wanted to watch something (or remain in the comfort of First).
My same-day return flight operated out of Delta's new home at Chicago O'Hare's Terminal 5, which was previously referred to as "the international terminal".
The space Delta occupies is more or less an under-construction hallway. It is certainly modern and bright, but most of the concessions in that section of the terminal have not yet opened.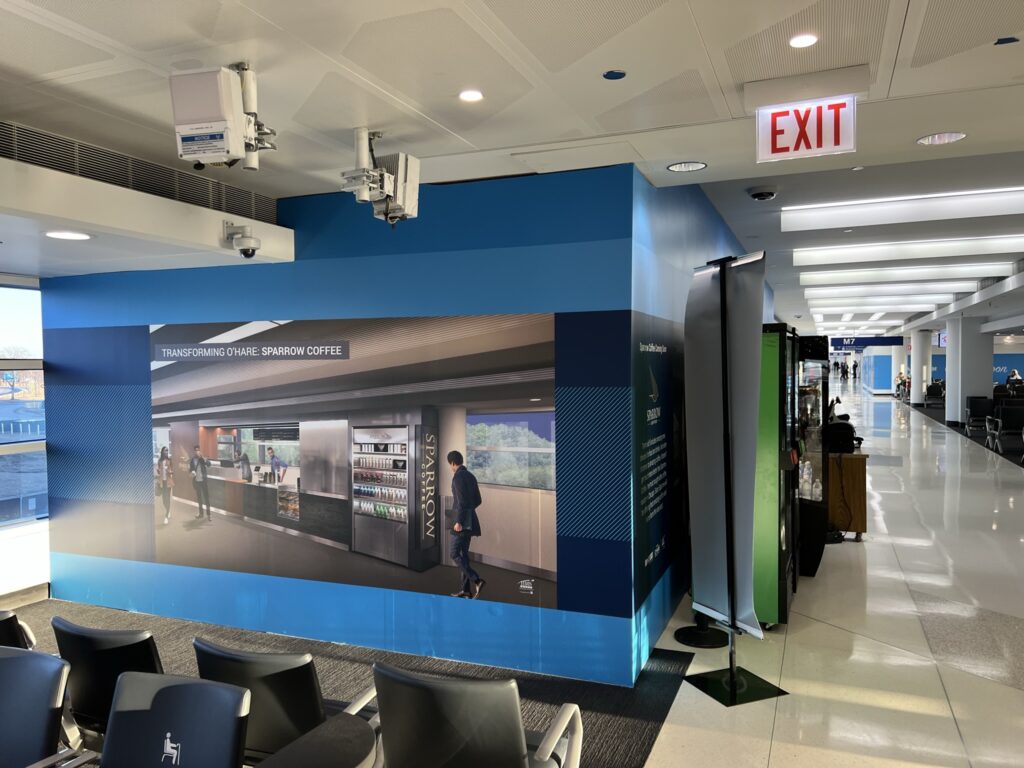 The return flight to New York LaGuardia, operated by another A220-100, was so empty that we managed to take off just four minutes after the scheduled departure time. That's a minor miracle for an airport like O'Hare, even on a Saturday.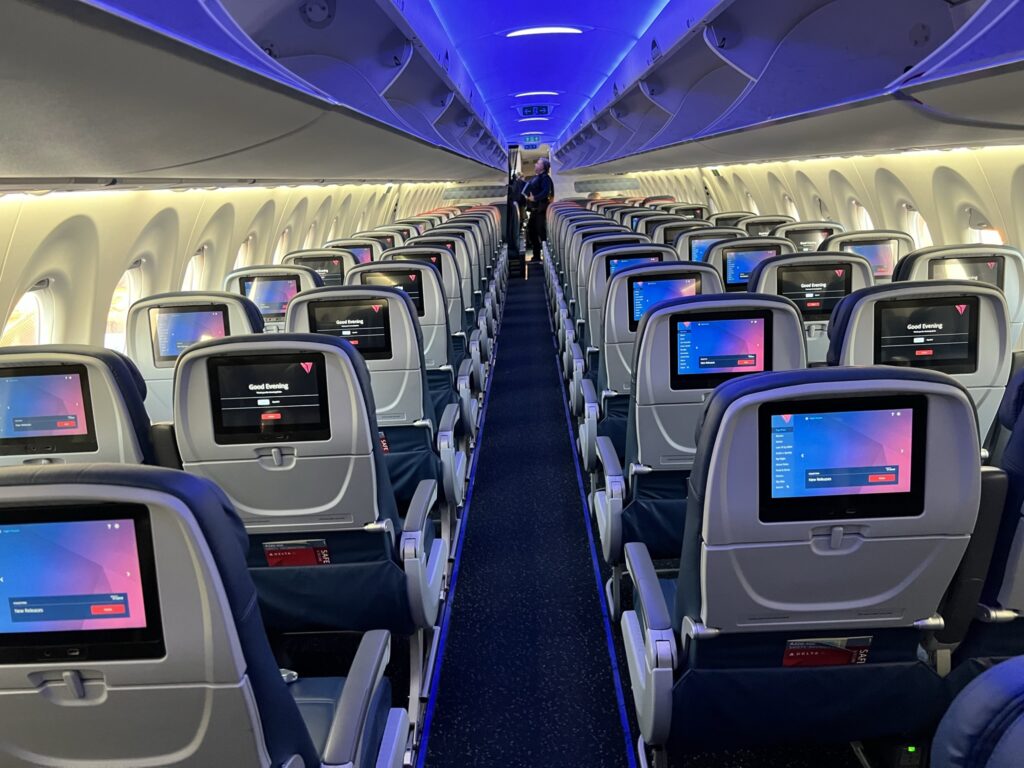 While this flight thankfully featured a fully functioning IFE screen, it was the Wi-Fi that put up a fight this time.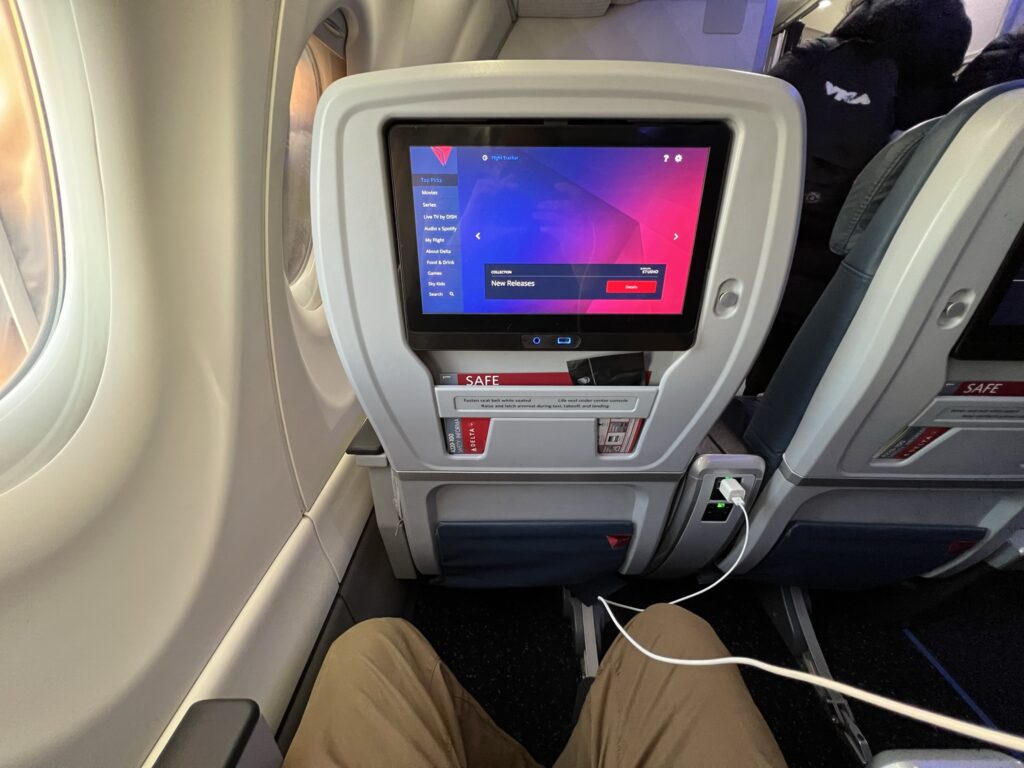 Delta's A220s feature satellite operator and aero ISP Intelsat's 2Ku platform, which is currently being replaced with Viasat's Ka-band satcom platform. However, the broadband-capable system was unable to connect to the Internet for the first half of the flight.
Even while Delta quickly migrates to free Wi-Fi on its Viasat fleet, 2Ku-fitted birds remain prohibitively expensive. At $10 for a browse plan and $17 for a streaming plan, Delta doesn't seem to be making an effort to lower the pricing of its non-Viasat fleet during the transition.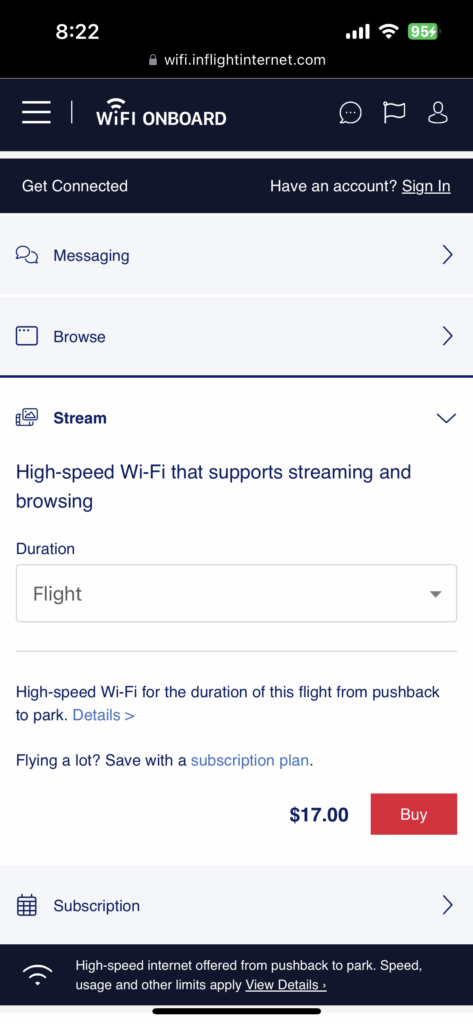 In both cases of PaxEx amenity disappointment, Delta's flight attendants were proactive in offering compensation in the form of SkyMiles: 5,000 miles for the broken screen, and 2,500 for the broken Wi-Fi. This effectively covered half the cost of my flights.
Service recovery and handling of inconveniences goes a long way in keeping passengers satisfied, and Delta's employees delivered in that respect.
While it's disappointing to see the Delta Shuttle brand and extra niceties fall by the wayside, it's a tradeoff I'm more than willing to make for the fantastic #PaxEx afforded by the A220.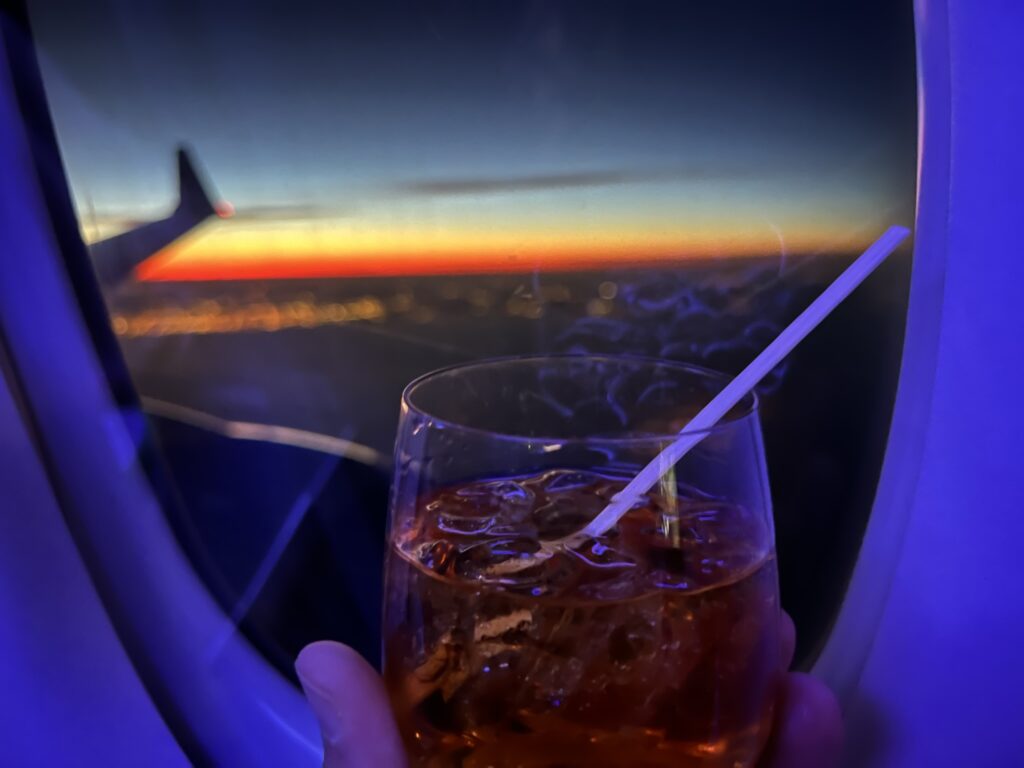 Related Articles:
All images credited to the author, Jason Rabinowitz