It always amazes me how much an airline can shake up a business class cabin by updating the cushions and seat fabric, even if they do absolutely nothing else to it. Fortunately for Finnair passengers, the Nordic airline has more in store than just a new set of Marimekko cushions and blankets, with some fixes for its business class product on the A350 and some delicious — and very Nordic — additions to its inflight food and beverage service.
The cushions and blankets are a big step up, though, with a mature and calm pair of dark and darker blues replacing the rather jarring green that was feeling outdated and didn't mesh with the rest of the blue Finnair brand. Head of cabin interior development David Kondo calls the new soft product "a fresh and modern aesthetic that is inspired by Nordic homes and landscapes".
Notably, the new soft product comes with seat updates too. I'm hearing from regular Finnair travellers that the airline is making progress with repairing and refitting its Zodiac Cirrus seats, with its newest aircraft taking an updated set of seats that one traveller tells me has "lots of small fixes, better push buttons, and clearly better motors on the seat".
For a relatively basic and clunky Cirrus install — although, in fairness, clunky is a smarter move than overcomplicated given the seatmaker's production issues — getting the seat up to the standard of the rest of Finnair's passenger experience is a good move.
Back on the soft product side, top Swedish chef Tommy Myllymäki is designing new meals for Finnair, in a wider Nordic expansion for the airline's four-year-old programme of bringing top Finnish chefs' work on board. "Seasonality is key for me, and I want to bring more vegetables, freshness and different textures to the meals on board," says Myllymäki, who will feature Jerusalem artichoke with cep mushrooms and pear as one dish, and a braised ox with celeriac and kale in the winter menu, while "the summer menu will have more emphasis on seasonal, crisp fresh vegetables to celebrate the freshness of the Nordic summer", Finnair says.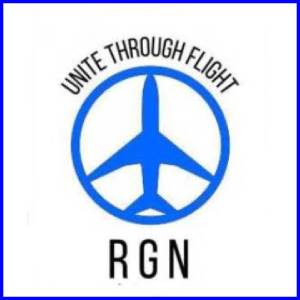 On the day flights from Asia to Helsinki, Finnair is also rolling out a kahvikutsut coffee and cake service, modelled on the Finnish (and, dare one say, Swedish, as fika) cultural social institution, and featuring seven sorts of cake in the traditional banqueting style, including cinnamon buns and coffee cake. I'm especially delighted to spy my favourite karjalanpiirakka rice pastry with egg butter, as well as what looks like blueberry juice in one of Finnair's signature Tapio Wirkkala Ultima Thule carafes.
This kind of signature cultural and social service is a brilliant idea, and shows an airline that is really thinking about its brand and how it can make small changes to really connect with passengers. "Our objective is to create an unspoken bond with our guests", says senior vice president of customer experience Piia Karhu, and the service will launch February 7th on the Seoul, Tokyo and Shanghai routes.
Finnair — which recently took its catering back in-house via the Finnair Kitchen operation — is smart to serve it on a special blue plate with a new (or previously little used) coffee cup in what looks to be the Marimekko /Kissapöllö/ pattern, which Finnair previously used for an espresso set.
Coffee and cake may seem like a small thing — but on a long day flight premium class travellers will just eat it up.
Related Articles: