Airbus is planning to transition the A350-900 and -1000 to what it calls a "new production standard" (NPS) between now and 2024, reducing airframe weight, improving performance and making the cabin longer — and wider.
After developing this story in 2019 and confirming it last year, Runway Girl Network spoke in depth with Airbus' vice president of cabin marketing Ingo Wuggetzer and head of aircraft interiors marketing Anaïs Marzo, diving into substantial detail about the plans.
At the airframe level, the NPS A350s bring a significant weight reduction of up to 1.2t, a 3t maximum takeoff weight increase, and enhanced performance. In the cabin, they offer an extra 35" of cabin length from moving the rear bulkhead and adjusting the arrangement of the flight deck, forward crew rest and forward monuments — and, most controversially, expect to add up to thirty extra seats gained from a four-inch wider cabin, secured by changing the way the airframe itself is constructed and connected.
The NPS' weight reduction comes, Anaïs Marzo says, "because we've been optimising structures and systems: for example, brackets, electrical systems, and wiring, and also increasing the use of advanced materials. This means basically more carbon fibre use, mainly in the fuselage, as well as the wings."
In terms of performance, Marzo emphasises, "there is no physical change to the aeroplane. In fact, there is a software change in order to improve the way in which you can control flaps during takeoff, and increasing the number of positions, in order to improve performance at challenging airports or in difficult conditions."
A system enabling faster landing gear retraction also increases performance, and overall the maximum takeoff weight increases from 280–283t on the A350-900 and 316–319t on the A350-1000.
Within the cabin, it's a question of width and length
In terms of cabin width, Airbus is changing the very frames of the NPS aircraft, and how they connect together, to enable the interior of the cabin to fit two inches more closely to the inside of the aircraft's fuselage on either side. Marzo refers to this as "frame sculpting".
This allows a total of four inches more cabin width at armrest level, with an Airbus diagram showing additional space of approximately two inches per side from armrest to roughly mid-thigh, and a smaller amount of additional space between the tops of the windows and the overhead bins.
This will allow Airbus, Marzo and Wuggetzer say, to offer 17"-wide seats with a 1.5" armrest width and 17" aisle — up from 16.7" per seat with a 1.8" armrest on the aisle, 1.5" armrests elsewhere, and a 15.67" aisle. The mathematics, an Airbus table seen by RGN says, bring a cabin of 223.5 inches for the NPS ten-abreast compared with 219.4 for the previous generation.
Longtime readers of RGN will remember Ingo Wuggetzer standing in Airbus briefing rooms citing ten-abreast A350 seats as 16.4" wide in the last decade or so, so the proof will be in the physical pudding of these seats — and of course in which airlines, and which kind of airlines, decide that this very tight 17" seat with the tiny armrests is acceptable for their economy class brand. It seems that even full-service carriers are going in this direction, even possibly Etihad, rather than just what Airbus executives as recently as 2019 were referring to as a standard below mainstream economy on low-cost and leisure carriers like French bee and Air Caraïbes.
There remain, of course, some airlines that took a stand on ten-abreast 777s, some five inches wider than the new A350 even in their current-generation pre-777X version, which itself will have newly sculpted sidewalls. For these airlines, which will retain nine-abreast in the new production standard, Airbus is citing 18.7"-wide seats with a 17" aisle and 1.8" armrests as one example of how airlines could choose to pass around the extra four inches between passengers.
In premium economy, where the A350's current eight-abreast layout is the least generous in the sky, this now enables an example of 19" seats with an 18" aisle, a 5" centre console and a 1.8" single armrest width. In business class, Airbus is already working with seatmakers to optimise the use of the additional 4".
Extra space in front and rear galleys is great news
Beyond the seats, cabin crew — and therefore passengers — will be relieved to find additional space in the forward and rear galleys, enabling smoother service and more innovation in this area, where the A350 has come in for some criticism.
Behind doors 4, Airbus has pushed the rear pressure bulkhead of the aircraft backwards by one full frame, bringing 24" of extra space into play behind the doors. In this space, Airbus is now offering either a large new "V-Shape XL Galley" or the "ICE [Increased Cabin Efficiency] XL", with the latter offering a smaller galley space but one lavatory on either side of the aircraft. Each of these adds six full trolleys of capacity, plus the workspace and galley insert space above them — a notable feat.
At the front of the NPS aircraft 1, Marzo explains, Airbus has optimised the space in two ways. First, the bulkhead with the crew cabin control unit and the two flight attendant seats at door 1L has been moved a few inches closer to the door. Second, the fourth seat in the flight deck has been swapped from floor-mounting to wall-mounting, enabling the flight deck wall to be pushed forwards five inches.
Ahead of 1L, there is thus either the option of a new four-trolley galley — up from three trolleys — with extra insert space, or a 50-inch premium lavatory that Airbus claims is PRM compliant. (Airbus has questionable form on what "PRM compliant" might mean, so we will await further details before judging this claim on its merits.)
On the other side of the gangway leading to the flight deck, ahead of door 1R, the access to the crew rest has been relocated, resulting in a new greatly expanded galley that grows from 5.5 to eight trolleys, with a corresponding increase in inserts and workspace.
The newly redesigned crew rest moves to the monument column immediately ahead of the front row of passengers, meaning that this aft-facing galley space drops from four trolleys to 3.5 — giving by our mathematics an overall increase in 2 trolleys.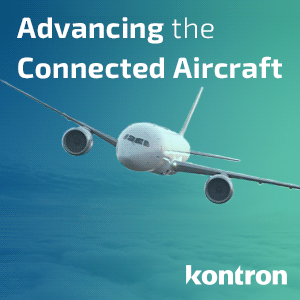 Airbus is also taking the opportunity to introduce electro-dimmable windows from Gentex, suggesting that these windows are twice as fast as previous versions, 100 times darker and block 99.99% of visible light, as well as ultraviolet light.
Overall, the NPS generation of the A350s are going to make a substantial difference. Weight reduction and greater efficiency are strong positives, while more galley space is a very welcome addition.
The big question remains just how comfortable or otherwise the ultra-narrow seats and armrests will be, and the extent to which full-service airlines choose what will be the smallest economy class product in the sky.
Airbus suggests that seatmakers have done substantial work on this, but adding extra seats to comfortable Airbus widebodies has not been without risk in the past. We will withhold judgment until actually seeing the product up close.
Related Articles:
Featured image credited to Airbus