When a major aircraft manufacturer has a series of senior executive changes, its strategy can be expected to change too. Airbus, which has a new chief executive and chief commercial officer, among other positions, is no exception. Either in conjunction with this change or as a coincidence, Airbus' strategy to market its aircraft as having comfortable seats has been the subject of a remarkably strong U-turn.
Chief commercial officer Christian Scherer asserted just prior to the Paris Air Show that Airbus can offer 17"-wide seats in a ten-abreast A350. Not only is this a full 0.6" more than the 16.4" that Airbus sold years ago, but in the absence of some very creative rounding up of numbers it seems very unlikely to be achievable without deal-breaking compromises on comfort.
Doubling down on this Airbus messaging was senior vice president for marketing François Caudron, who sat down for an extensive interview with RGN at Le Bourget.
On the A350, Caudron says Scherer "is right when he says that ten-abreast is comfortable. It's as comfortable as what you currently fly in the 300ER, that's what it is, from a seat perspective. Ten-abreast already flies on 350. Air Caraïbes, French Bee, these guys fly it."
Fundamentally, the comparative comfort of the 9.5-inch wider Boeing 777 and the 9.5-inch narrower A350 with the same number of seats cannot be objectively the same. Despite ongoing requests, Airbus has not provided Runway Girl Network with any documentation that might explain how the "24cm gap" between the fuselage size of the A350 and the 777 can be discounted.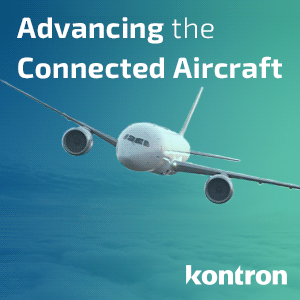 In fairness to Caudron, who makes the point that passengers of the two leisure-focused, low-cost airlines from France's Groupe Dubreuil are satisfied, both the airlines he mentions are clear about their value propositions: cheap flights and minimal comfort as the basic offering. French Bee and Air Caraïbes also both offer relatively low-priced options for passengers wanting to upgrade out of their tightest economy seats.
"I expect that the longhaul, low-cost, the leisure travelers, that matches their market," Caudron says, and then drops something of a bombshell about ten-abreast A350 seats.
"We can sense, for the last year-and-a-half, that some of the mainline carriers are more interested than they were before, because they are really under pressure from the longhaul, low-cost," Caudron notes. "The market is evolving, right? So it's up to them to decide: do we want to compete against the longhaul [low-cost airlines]?"
It would seem that Caudron means competing on the simple basis of cost, rather than on passenger experience and the increased value side of the value-for-money equation.
As for airlines, Caudron says, "some of them are very clear: no, we are not in that market. Fine if they [the LHLCCs] attract some of our pax into their long-haul, low-cost business. Some of them say we may want to have a cabin portion, just to have a product that allows us to compete with the long-haul, low-cost. And then I'm seeing in the mainline carriers, this is what we're going to be seeing. The back of the cabin, or it's a part of the economy cabin, ten-abreast, and then a nine-abreast, and then a premium economy, and then business."
This could be something further along the lines of what American Airlines tried with its Boeing 777-300ER in its initial configuration: a ten-abreast Main Cabin economy, but with its extra-legroom Main Cabin Extra economy seats in the nine-abreast layout.
Caudron is cautious that the true trend is not yet clear. "We'll see. Maybe some of them will opt for a full ten-abreast. I think it's more likely that they will go for an additional cabin segmentation. Because that has the benefit of giving them, basically, configuration where they can fight on fares with very low service, and better up-sell the nine-abreast."
This sort of 'sub-economy' segmentation would create a fourth class of economy travel, behind premium economy, extra-legroom economy, and the present entry-level economy class.
It creates all sorts of questions for airlines, far beyond the 'basic economy' trend started by the US carriers that has been filtering across the world as fuller service airlines look to compete with their long-haul, low-cost rivals. Basic economy seats currently sit in the entry-class economy travel, and the strategy has been successful both in allowing airlines to display cut-price lead-in fares and, crucially, to reduce the friction of purchasing ancillary products: if a passenger is willing to pay a bit more to upgrade themselves out of the current worst experience, they are in theory more likely to also be willing to add additional items to their online shopping cart.
But the global distribution system (GDS) flight search and ticket sales networks are set up only to compare four classes at present: first, business, premium economy and regular economy. Basic economy falls into the latter category, as indeed does the existing ultra-narrow economy from airlines such as Air Transat or AirAsia X. The argument for further GDS segmentation would therefore be further raised, but with that Pandora's Box comes a wealth of other problems.
Nearly two years ago, this RGN journalist wrote a much-discussed column highlighting the binary economy seating choices that Airbus and Boeing offer to airlines:
A: relatively wide
B: relatively comfortable
C: uncomfortably narrow
D: ultra-narrow
The previous Airbus marketing strategy was offering airlines a choice between A and D. Now, it seems, they're offering both — on the same airplane.
Related Articles: