Having told Runway Girl Network in 2015 that it is working to make the 10-abreast A350 XWB more comfortable, Airbus now confirms it has advanced its efforts to decrease the discomfort of the high-density configuration on its now flagship twinjet.
The news was delivered by new chief commercial officer Christian Scherer last week during the company's Innovation Days press event at its French headquarters outside Toulouse.
"Now, yes, the A350-1000 is the largest model we can offer," Scherer said in response to a question regarding the demise of the A380. "It is a model that offers absolutely unparalleled economics and productivity to our customers. I don't know if, on this visit, you all will get a chance to look at the cabin mockup that we have on this airplane. With an enhanced cabin you can very comfortably go to 10-abreast seating in economy class on this airplane for long-range flying, and therefore offer — I use the adjective again, unmatched — capabilities to our airline customers."
For passengers, it is hard to see this development as any sort of positive. The A350's cabin is narrower than the Boeing 777, and in previous years, Airbus cited 16.4" as the standard seat width for 10-abreast seating on the A350.
So far, 10-abreast A350 operators are entirely in the leisure/charter market: French hybrid-LCCs Air Caraïbes and Frenchbee, for example. Essentially, these operators are the kind of airline that is or would be already operating ultra-narrow nine-abreast seats on the A300/A310/A330/A340 fuselage. And that has certainly been the line Airbus has traditionally taken: airlines don't need to make the A350 seats as narrow as the Boeing 777's, and 10-abreast will remain very much the exception.
Indeed, in 2015, Airbus executive VP, strategy and marketing Dr. Kiran Rao admitted that while airlines can get away with offering a seat width of 17″ or less on longhaul flights of 12 to 14 hours, and "people will put up with it", the configuration is far from ideal and "it's simply not comfortable".
It was thus with much surprise that Runway Girl Network and some 130 journalists heard Scherer refer to a new cabin mockup, and suggest that a 10-abreast A350 layout would be comfortable – a marked change of approach and messaging for the airframer as it seeks to compete at the upper end of the capacity spectrum in the future absence of the A380.
With the trend of slimming the sidewalls, shrinking the armrests and re-measuring the seat pan, the airframer is eyeing seat width of 17" for the 10-abreast A350. This compares to the A350's standard 9-abreast layout with 18" wide seats.
Journalists did not get a chance to look at the cabin mockup, and Airbus clammed up about the entire thing. When RGN requested a follow-up interview and further information during and after the Innovation Days, Airbus initially promised an interview but later decided to decline to comment, although executives knew what this journalist was talking about when asking questions about the new approach.
RGN understands that the work to present this potential densification is already underway.
One imagines that what would be some of the narrowest seats ever to be installed on a commercial airliner would indeed offer "unparalleled economics", to quote Scherer. But to say this could be carried out "very comfortably" warrants further clarification from Airbus.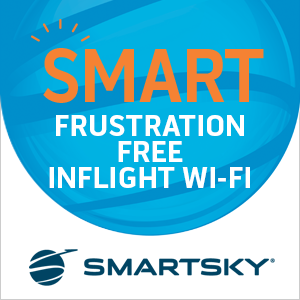 Previous densification of otherwise comfortable aircraft have not proven successful for the airframer. In 2015, Airbus attempted to drum up support for an 11-abreast row densification exercise on the Airbus A380 that ended up with wobbly ultra-thin armrests, window seats where passengers weren't able to put their feet on the floor, and which was roundly panned by observers, passengers and ever-hopeful lessors on first sight.
Indeed, it could be argued that this effort poisoned the well for further densification efforts on the A380, including the airframer's "cabin enablers" and A380plus projects, hastening the eventual demise of the superjumbo.
Turning the A380 brand from "unbeatable passenger experience" to 'just as awful or even worse as everything else' was not a winner then, and it does not sound like a winner to do so with the A350.
Related Articles: