US Secretary of Transportation Pete Buttigieg on 26 July announced that the DOT is working toward a future rule that would allow passengers to remain in their own wheelchairs during flight.
Revealing the groundbreaking new plan on the 32nd Anniversary of the Americans With Disabilities Act (ADA), Buttigieg explained: "Practically everyone who uses a wheelchair and flies, including colleagues of mine here at the DOT, has a troubling story about an airline experience. Many have far more than one.
"No other form of transportation — trains, buses, boats — forces you to give up your mobility device when you board, and the same ought to be true of airlines. So, in the months and years ahead, we plan to work toward a new rule that will allow passengers to stay in their personal wheelchairs when they fly. We know this won't happen overnight but it is a goal that we have to work to fulfill."
Buttigieg's declaration is welcome news to members of the disability community, who regularly share horror stories about seeing their expensive powered wheelchairs lost or damaged when stored in the cargo hold.
But some aircraft interiors stakeholders have also been preparing for a sea change in industry. And in recent years they have tabled some compelling ideas for how to support wheelchairs and their occupants in the cabin. In a win-win for passengers and airlines, a number of innovations support this type of air travel accessibility without eliminating aircraft seats and sacrificing revenue.
Take, for example, the Air4All system.
Unveiled by a consortium comprising PriestmanGoode, Flying Disabled and EASA-approved design organization SWS Certification, Air4All has been initially designed for a narrowbody 2-2 configuration. It converts front row seats and installs a wheelchair guidance and locking system to the aircraft, allowing for up to two wheelchairs in the row to travel onboard.
"The Air4All prototype is still in construction mode, but we are getting close to completion," Flying Disabled founder Chris Wood told Runway Girl Network on 7 August. "Whilst the seat is fairly straightforward, the locking system allows numerous ideas of how to lock down a power wheelchair on an aircraft."
Q'Straint, for instance, has many locking concepts, and some are already used in accessible cars and buses.
The Air4All team is studying Q'Straint's systems and others, confirmed Wood. "Buttigieg's comments only enforce the future. The Air4All system offers the industry a rare opportunity to be a step ahead of any legislation. Let's hope the DOT get behind the project, as soon as we can go public."
Another idea that seeks to support wheelchairs in the cabin without reducing seat count comes from Molon Labe Seating, whose so-called Freedom Seat is based on the firm's patented "Side Slip" design.
Here's how it works. The aisle-side seat slides over the adjacent seat to create a double-wide aisle that allows the passenger in their powered wheelchair to maneuver into position. The wheelchair is then secured by a Q'Straint docking system.
"With our design, the narrowbodies are the aim as their business class (or economy class wide doubles like they have at Spirit Airlines) are a simpler target for us. Narrowbody business class seats are certainly more of a fit than trying to implement this into a full lie-flat Polaris style seat," Molon Labe CEO Hank Scott explained to RGN.
The next step is to commit funding to this design to address the majors, then get feedback from operators, including from line techs, flight attendants and actual wheelchair users, and refine the design.
"Everyone wants to make it happen, or at least help, but until our design and the Flying Disabled design are familiar, the airlines believe that any solution requires them to surrender real estate or revenue," says Scott.
Meanwhile, Collins Aerospace and students at the National Institute for Aviation Research (NIAR) at Wichita State University recently revealed a solution that would redesign the storage closet near the entryway on aircraft like the Boeing 737-800.
The Fly Your Wheels Suite concept works by re-engineering that closet into a multi-purpose module that can function as a safe parking berth for a wheelchair user in-flight. Rather than taking away existing seating, the idea would in fact let airlines add one paying passenger: the wheelchair user.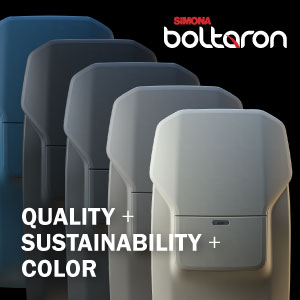 As ever when bringing a new product or service to aircraft, suppliers would have to pass stringent certification requirements, including around their chosen wheelchair securement systems. But an organization called All Wheels Up has already done some important work in this regard, including around the Q'Straint system.
Indeed, the organization's activism helped influence the call for the FAA to explore the feasibility of restraint systems introduced in the FAA Reauthorization Act of 2018, specifically Sec 432.
As Transportation Secretary Buttigieg stated on this year's anniversary of the Americans with Disabilities Act, a new rule allowing passengers to remain in their own wheelchairs won't happen overnight.
But it's clear that the aircraft interiors industry stands ready with ideas.
In the meantime, the DOT has announced plans for a rule that will hold airlines accountable for how they handle passengers in wheelchairs.
Featured image credited to Air4All consortium