Deb Young is a survivor. In October 2013, a horrific car accident left the long-time educator a triple amputee. Since then, she has experienced many challenges when traveling by air in a wheelchair.

Young's experiences aren't isolated; many persons with reduced mobility encounter significant barriers at the airport and on board aircraft. As aviation begins to recover from the shock impact of the COVID-19 crisis, and #PaxEx changes are implemented, it's important to ensure that PRMs are not left out of the discussion.

Young shares her pre-pandemic flying experiences in the Op-Ed below.
As a triple amputee, travel is often as exhausting as it is exhilarating. The excitement I feel about venturing to new destinations or visiting family is often undercut by anxiety and stress. Preparation and time management are essential to a smooth experience. However, they must be matched with accommodation to be successful.
Air travel, in particular, has proven to be challenging in the six years since I had my accident. A great deal more planning must go into flying as my electric wheelchair is the key to my independence and functions as if it were my legs. I now have to arrive at the airport much earlier than usual in order to ensure that personnel understand the care required for my wheelchair.
Numerous times my wheelchair has been damaged by airlines, sometimes to the point of complete lack of functionality. This can be made even worse by the inclusion of connecting flights. The employees in the connecting airport must also be instructed on the care, dismantling, and transport of the wheelchair and I do provide written instructions in order to lessen the risk. This is not – and has never been – a guarantee of safe travels, unfortunately.
Getting through the TSA procedures can be inordinately lengthy. The process of waiting for a provided assistant of the same sex can also take a fair amount of time. Often the companions are very thorough and will usually go on ahead of me to the gates in order to ensure that crew are aware there will be a wheelchair on board.
I have never requested private screenings as they would consume even more time, putting me at risk of missing flights or causing delays. I have, however, gone through the process to get a five-year TSA approval.
Airline crew have always been very cordial with me and are always accommodating. They are quick to provide support and comfort, especially mid-flight.
Accessibility and accommodation have to be made for me to board the airplane, and those are terms that do not align with comfort for my situation. In order to sit, I must slide from a wheelchair into the seat. Non-aisle seats are out of the question.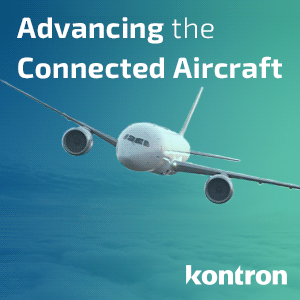 Several times I have had no choice but to pay for first class in order to have seating that can accommodate me. Any restroom needs mid-flight are out of the question as airline restrooms lack availability for me to access them.
The Americans with Disability Act – the civil rights law that prohibits discrimination against individuals with disabilities in all areas of public life, including transportation – are there so that everyone who purchases a ticket can fly.
While the individual employees I have worked with have been kind and understanding, the airlines themselves are legally and morally obligated to make sure they can accommodate any disabled patrons. If airlines cannot ensure this then they are not providing an experience of equality and must amend their business practices accordingly.
Editor's note: At present, US law requires airlines to offer accessible lavs on widebody aircraft. Regulatory efforts to improve the flying experience for PRMs on narrowbody aircraft are afoot, but have been met with some pushback by industry.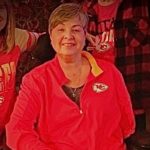 About the author, Deb Young:
I was an educator of 30-plus years before a horrific car accident in October 2013. I currently hold a BSE in elementary education pre-K-12, MS special education (emotional disabilities), MS Transitions, and ED.S education administration. I had the privilege of working with school districts to develop programs for students who had trauma and emotional issues experience success in their lives. The accident left me as a bi-lateral above-knee amputee, left arm above-elbow amputee, and compromised the use of my right arm. I continued with my passion of working with students with behavioral concerns in the school systems through volunteering and serving on many state and local committees. I enjoy volunteering in classrooms and introducing calming centers (learning about emotions and techniques for dealing with many situations). I feel I have even more to offer students as a person with challenges. I was given 0% chance of surviving the accident, yet here I am. Walk with me, a woman with no legs and no arm to a future filled with hope and endless possibilities.
Related Articles:
Featured image credited to istock.com/Cunaplus_M.Faba