Disability activists and certain aircraft cabin design experts have long fought to usher in an industry step change by enabling powered wheelchair users to remain in their own mobility devices for their entire journey, including onboard. Now some of the leading voices in the space — PriestmanGoode and Flying Disabled — as well as EASA-approved design organization SWS Certification have unveiled Air 4 All, a system that will do just that, without reducing the seat count for airlines.
The patented Air 4 All system is designed to be compatible with a wide range of airline seats and powered wheelchair types, says the consortium, which is "currently working with a subsidiary of a major airline to bring the product to market". Here's how Air 4 All works:
PriestmanGoode has strived to improve accessibility for disabled passengers for years. It previously developed the Air Access integrated wheelchair aircraft seat concept for the 2012 Paralympic games.
But this new Air 4 All system from the London-based design house, Flying Disabled and SWS Certification significantly moves the needle. Its reveal comes just six weeks after publication of a US Congress-mandated research report about the feasibility of bringing in-cabin wheelchair restraint systems onboard, and whether wheelchair users can be accommodated with these restraint systems.
The report was published by the Transportation Research Board (TRB), a division of the National Academies of Sciences, Engineering, and Medicine comprising a cadre of experts from aircraft seating, aviation, and academia. They found that:
a large majority of airplanes have a main boarding door that is wide enough to accommodate most personal wheelchairs;
most common cabin interior dimensions and layouts for the two most ubiquitous families of airplanes, the Boeing 737 and the Airbus A320, should require only modest interior modifications to create a wheelchair securement area located at the front of the cabin near the turn from the main boarding door; and
many personal wheelchairs, including power wheelchairs, comply with motor vehicle transportation safety and crash performance standards (WC19) for wheelchairs established by the Rehabilitation Engineering and Assistive Technology Society of North America (RESNA), providing a widely available and standardized interface for an in-cabin wheelchair tiedown and occupant restraint system.
Disabled passengers suffer many hardships when traveling by air, including the risk of damage to expensive, customized mobility equipment, travel delays, and issues of personal well-being and dignity.
"The whole process — from having to wait for assistance to being physically handled by strangers — can be undignified in a way that does not compare to the experience on other modes of transportation when wheelchair securement systems are available," the TRB report authors state.
This disconnect between ground transportation and air transportation is a crucial point. The Air Carriers Access Act (ACAA) was passed by Congress in 1986 to guarantee that people with disabilities would receive consistent and nondiscriminatory treatment when traveling by air.
The Americans with Disabilities Act (ADA), a law which prohibits discrimination based on disability, was enacted in 1990, but aviation lags far behind other transport providers in making adequate wheelchair accommodation onboard.
For example, in that timeframe, aviation has managed to make significant advances in other arguably far more complex technical areas, including the development of composite fuselages, the launch of the Airbus A380 superjumbo aircraft, and the introduction of inflight connectivity. Seat dynamics and interiors have also advanced, with the development of light, optimized seating which can satisfy the FAA's stringent 16g crash testing requirement.
Moreover, the industry has found room onboard for the near-ubiquitous introduction of lay-flat seats and suites, where there was once only room for recliner chairs.
What the findings of the TRB report shows, more than anything, is that the issue of wheelchairs-in-the-cabin is not about feasibility, but rather determination.
Notably, while the TRB researchers suggest that airlines would need to remove two successive rows of seats near the boarding door to accommodate wheelchairs, the new Air 4 All system would in fact allow users to travel in their own wheelchair on board a commercial aircraft without reducing the seat count for airlines.
That's because Air 4 All has been initially designed to convert two front row seats aboard a narrowbody, in a 2-2 configuration, by installing a wheelchair guidance and locking system that would allow up to two wheelchairs per row to travel on a single flight.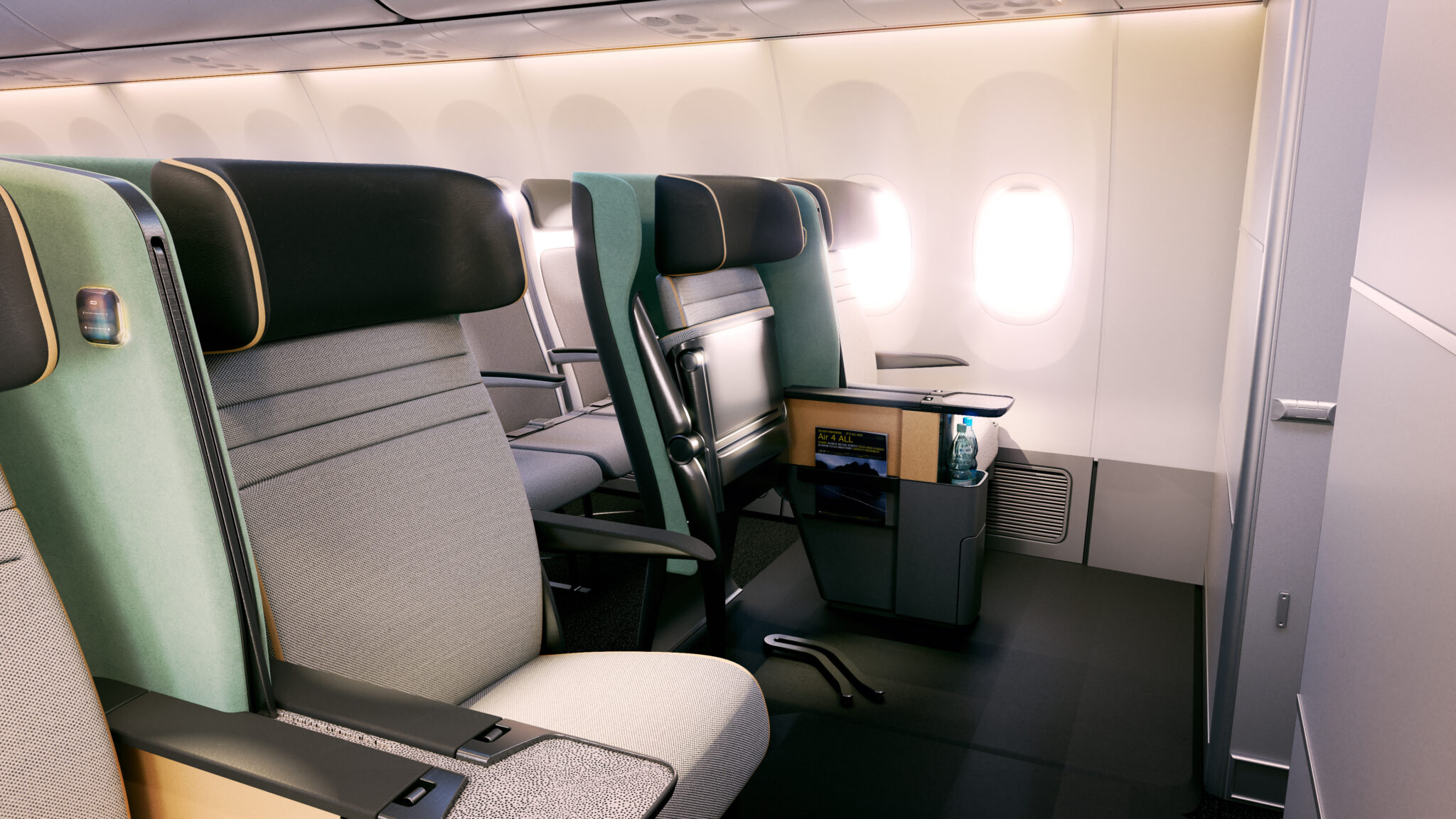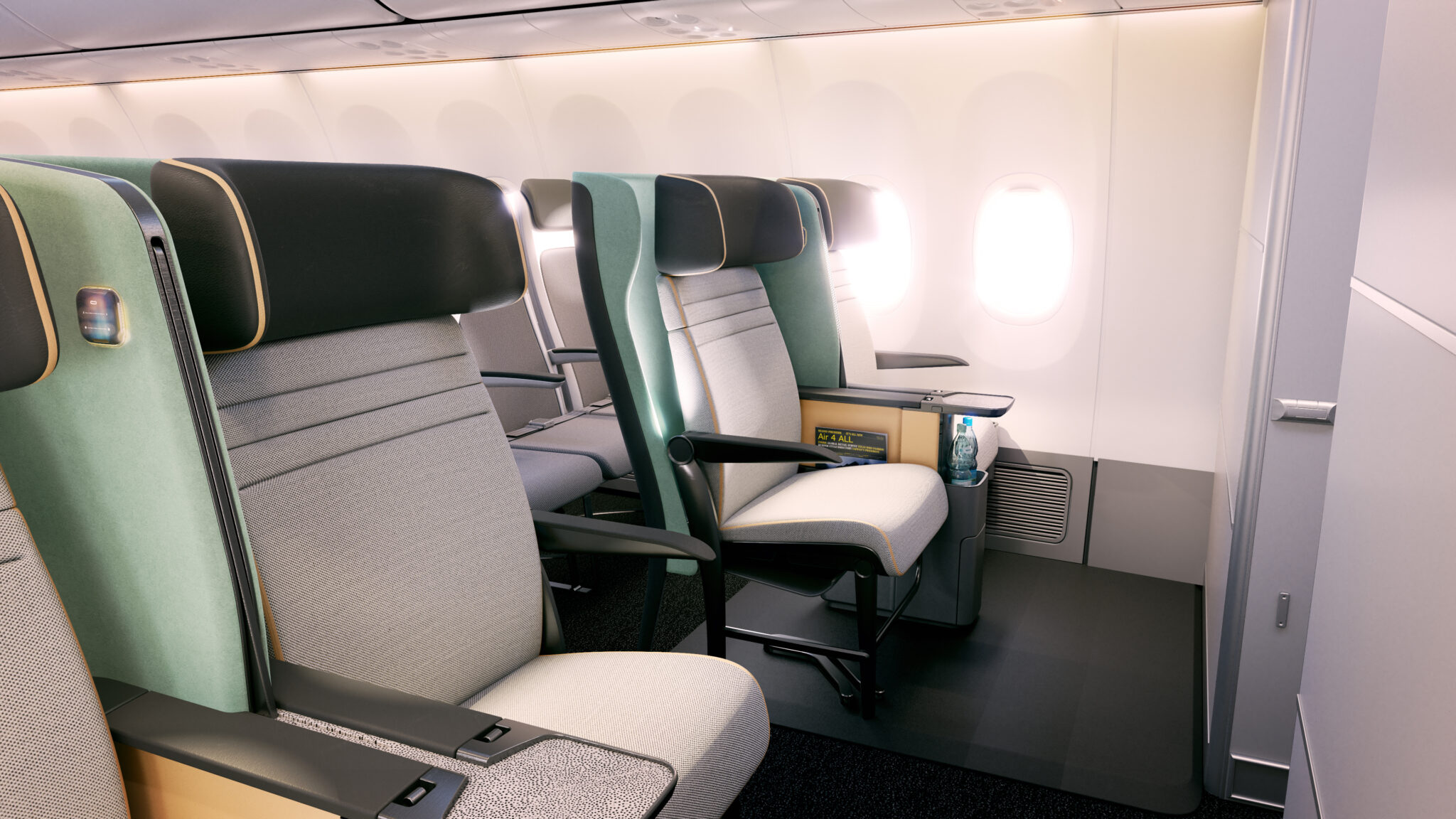 The consortium will be working alongside UK-based Sunrise Medical to establish powerchairs that would be fit to fly, as well as to retrofit and create new standards for powered wheelchairs.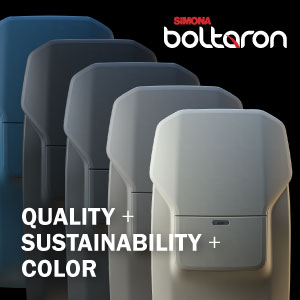 "Air 4 All works in a similar way to ISOFIX/LATCH standards in passenger cars. Both the airline seats and wheelchairs facilitate an installation and attachment system, enabling them to be securely installed in the aircraft cabin," explains the group.
"The system is designed so that different powered wheelchair types can be certified for flying and will be able to interface with a wide range of airline seats. If no wheelchairs require access, the seats function as regular airline seats."
A first prototype of the Air 4 All system is expected in December 2021. "With a leading global wheelchair manufacturer as well as the subsidiary of a major airline on board to develop the product, it's a truly collaborative project," says Chris Wood, founder of Flying Disabled.
"We're actively working with all the necessary parties, including initial discussions with some of the key National Aviation Authorities, to ensure our solution is harmonized and fit for purpose, thus significantly improving the travel experience for severely disabled passengers."
There are still questions to answer and certification hurdles to overcome. But these are not insurmountable. For instance, All Wheels Up, which has been working to certify wheelchair fasteners on aircraft, determined that existing wheelchair restraints from Q'Straint used in accessible cars and buses can exceed the FAA requirement of 16gs.
The Air 4 All launch coincides with the 35th anniversary of the ACAA. Yet, generations of travelers are still waiting for access.
The aviation industry has met and resolved greater technical and logistical challenges in the past. Accommodating wheelchair restraint systems onboard is not rocket science, but we know how to do that even if it were.
Related Articles:
All images credited to PriestmanGoode