HAMBURG — Could the redesign of a closet on aircraft like the Boeing 737-800 answer the pleas of wheelchair users who want to stay in their own chair onboard? Students at the National Institute for Aviation Research (NIAR) at Wichita State University and industry giant Collins Aerospace have a proposal, and it's an impressive exercise in thinking outside — or, in this case, sort of inside — the box. 
At present, expensive powered wheelchairs are transported in the cargo hold, while their owners travel in the cabin. This is a high-risk solution for both the passenger and their chair, which acts as their legs. (The Air Carrier Access Act in the US requires airlines to provide a place to store a collapsible manual wheelchair in the cabin…it is a smallish space, just for the foldable chair, not its occupant.)
But the so-called Fly Your Wheels Suite concept proposed by NIAR students and Collins would enable passengers to travel onboard an aircraft whilst staying in their own wheelchair, providing air travel accessibility without eliminating seats — that is, if the narrowbody already has a storage closet near the entryway.
The solution works by re-engineering that closet into a multi-purpose module that can function as a safe parking berth for a wheelchair user in-flight. Rather than taking away existing seating, the idea would in fact let airlines add one paying passenger: the wheelchair user.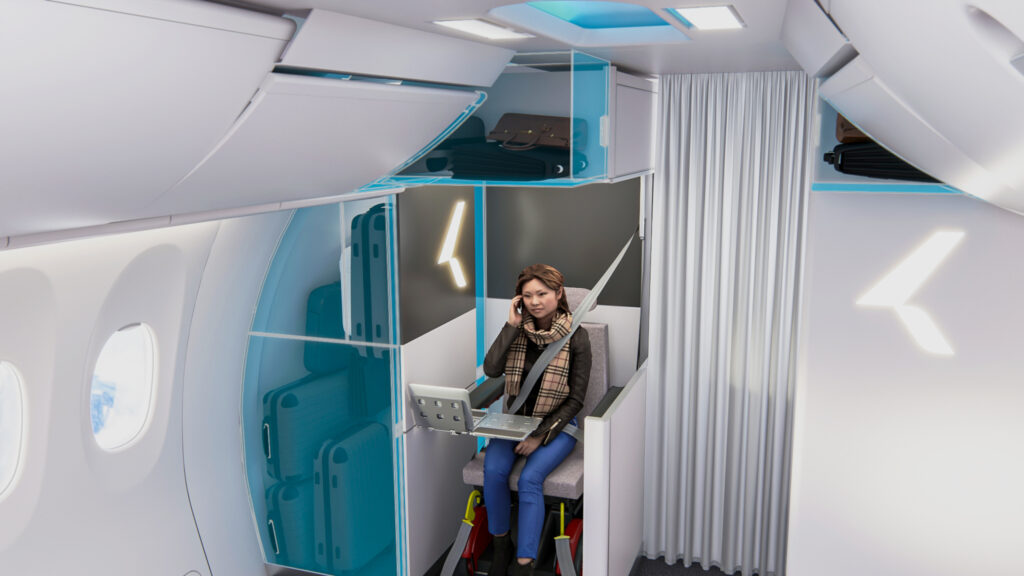 Through a one-time modification, the space can be transformed into a passenger suite, which can be oriented forwards or backwards, depending on the passenger's preference. It can also be used as a crew rest area. 
Ankit Gupta and Carlos Gatti of NIAR are credited with having come up with the novel design for accommodating wheelchair passengers.
In an interview with an NBC affiliate, Gatti says: "I always wanted to help people with disabilities. It's very amazing just to see how, from research, we can go into reality."
A NIAR spokesperson tells Runway Girl Network: "Helping enable air travel for passengers of all mobilities is an imperative for the entire air travel industry and one we are eager to continue collaborating on with our partners." A solution that allows wheelchair uses to travel like any other passenger "is an incredible opportunity."
The concept has been developed to fit the average-sized power or manual wheelchair in the United States based on WC19, the voluntary standard that specifies design and performance requirements for wheelchairs that are suitable for use as seats in motor vehicles, with the aid of tie-down straps.
Collins estimates that the Fly Your Wheels Suite can accommodate about 70% of all WC19-compliant wheelchairs.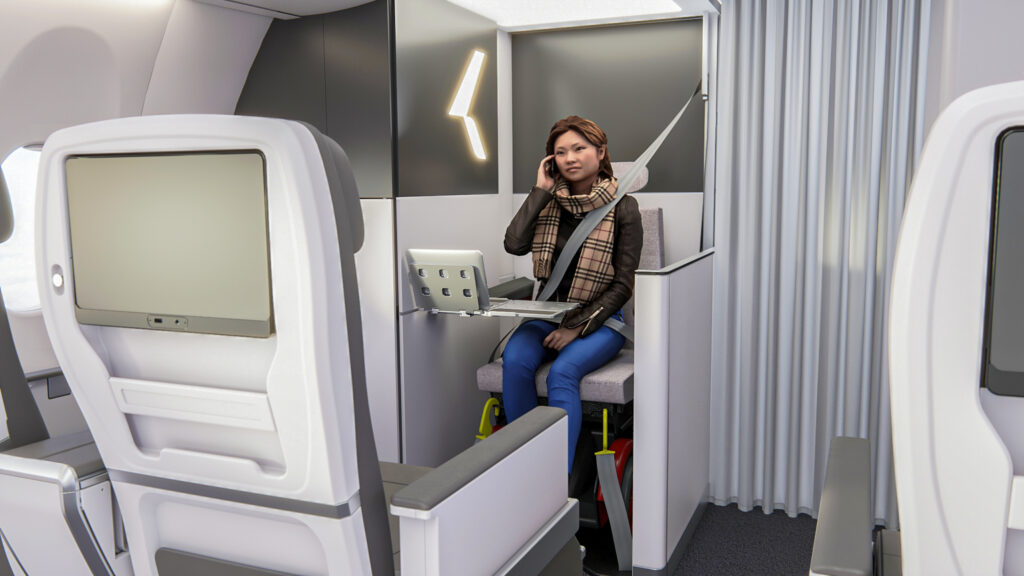 As well as providing a transformational solution for wheelchair users, Collins highlights its economic benefits for airlines.
"The addition of another passenger combined with the suite's inherent flexibility is an incredible innovation and key differentiator of the Fly Your Wheels Suite project," Collins technical fellow of industrial design Glenn Johnson tells Runway Girl Network.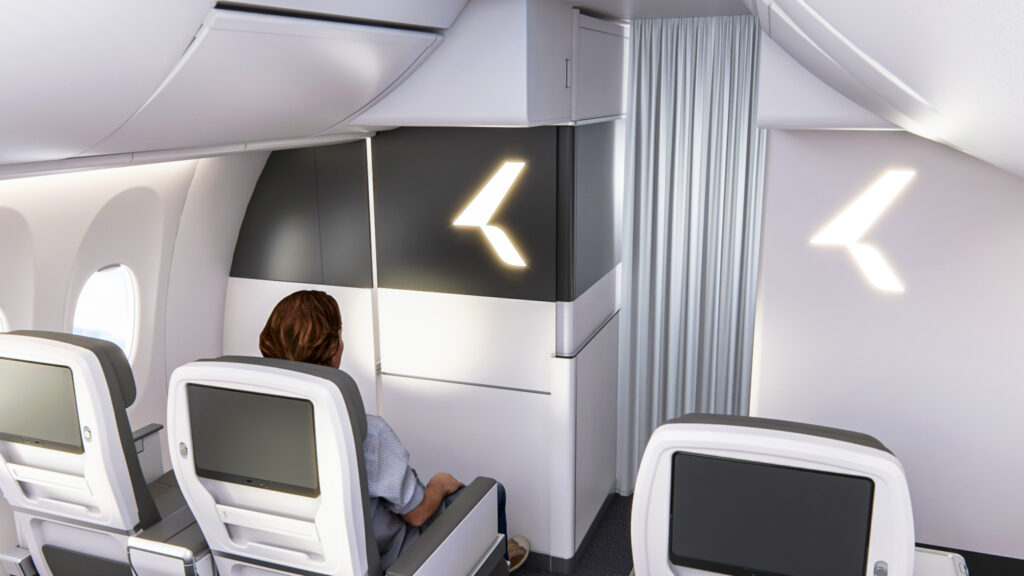 Collins emphasizes that Fly Your Wheels Suite should not be seen as a repurposed storage area. "The redesign of the closet transforms the space into a dedicated suite for passengers traveling on their wheelchairs," says a company spokesperson.
"The original closet currently in use will be removed as part of the re-engineering process…and it should be noted that the suite possibly has more living space than some of the tighter premium suites on the market."
The idea was selected as a finalist in the 2022 Crystal Cabin Awards in the University category. Though it did not take home the prize, Collins says the next stage will be to create digital and physical models, which may attract future airline clients. 
Check out NBC's coverage of this impressive innovation.
Related Articles:
All images credited to Collins Aerospace