When I tell people that I have booked a flight on Spirit Airlines, I typically receive one of two reactions. The most typical, and least informed reaction is wondering why I would book a flight on such an ultra low-cost airline. The less typical, but much more informed reaction is to ask me if I booked the Big Front Seat. My answer, of course, is always yes.
In the years following Spirit's pivot to a ULCC, many passengers were unaware of the airline's strict baggage policy, and even less aware of its dismal on-time ranking and completion factor. As passenger awareness of Spirit's "bare fare" has increased, the carrier's on-time performance has also improved.
Spirit now tops the charts in the United States for on-time performance, allowing it to become a legitimate booking choice and serious competition to the legacy carriers and their basic economy fares.
There is no shortage of competing airlines flying from the Miami area to New York, but when I sought to book my flight, Spirit's fares were priced below the competition, at $206.19 one-way before any extras.
Fully cognizant of Spirit's bag policy – which if you book directly on Spirit.com is impossible to not be aware of – I opted not to purchase any carry-on or checked bags. I would instead cram an entire weekend's worth of clothing and camera gear into one "personal item".
My backpack fit into the bag sizer, if only just. Because I did not need to pay for a carry-on bag (Spirit's fees range from $26 if purchased at booking all the way to $65 at the gate), my "bare fare" stayed put.
Spirit operates out of Fort Lauderdale's Terminal 4, which is the airport's newest and nicest terminal. The high ceilings and large glass walls are a stark contrast to the airport's older terminals, housing JetBlue's hub operation, among others.
While the building itself is beautiful, every passenger around me was complaining about the nonfunctional free Wi-Fi and lack of LTE cell signal from any carrier. The airport's Guest Experience team says Wi-Fi upgrades are in progress, as are LTE improvements with AT&T and Verizon, but for the time being don't count on being able to even send a text message while at Fort Lauderdale.
Boarding began about 30 minutes late due to weather in New York. The delay was communicated several hours in advance, and was adhered to, down to the minute.
The thing about purchasing Spirit's Big Front Seat is that you are buying just that, the seat. For just $40 on this flight, it was a no brainer. Delta charges $30 to select any seat at all with its Basic Economy fare, making Big Front Seat an exceptional value. It does not come with priority boarding, as I boarded in group 2.
On board, I found the typical US-style first class recliner seat, though it is technically not a recliner since it is in a fixed "pre-reclined" state, making the Big Front Seat name even more logical.
The seat features decent pitch as well as an immovable headrest and not much more. No power outlet, no tablet holder, no foot rest. The only extra this seat features is a tray table.
In true "bare fare" fashion, the Big Front Seat does not come with any onboard perks. Spirit's buy-on-board menu contains an assortment of soft and alcoholic drinks, packaged snacks, and various drink-and-snack combos.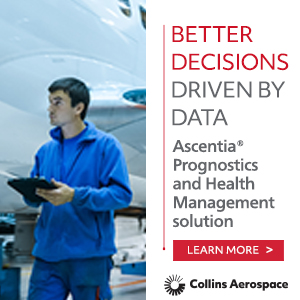 One of the featured snack items was a cheese tray, which funnily enough is the exact same item United offered on a recent domestic First Class regional flight. While United provided the cheese tray for free in First Class, Spirit charges $7. I passed on ordering anything as I already had my fill of overpriced food and beverage at the airport.
Throughout the flight, Spirit's flight attendants and pilots were nothing short of exceptional. As Spirit does not yet offer inflight Wi-Fi (that delayed program is coming soon) or entertainment, the flight attendants did their best to keep passengers happy.
A round of Happy Birthday was sung on approach, and 5,000 Free Spirit miles were given away to a winning middle seat passenger, and that was about it.
We landed at LaGuardia just 20 minutes late, which is practically on time for New York. At the end of the day, I got exactly what I paid for and nothing more. I got a flight to New York in a big seat at the front of the plane. If I wanted anything more, I could have paid for it.
Related Articles: