What happens when you combine the expertise of a premier airline content service provider, a cloud-based media asset management specialist, and an airport lounge designer under one portfolio?
For Conetic — the new umbrella brand comprising Touch Inflight Solutions, ABOVE and Coral Gables, Florida-based Oxygen Premium Services LLC — the passenger experience (PaxEx) possibilities seem nearly endless.
Announcing its incorporation last week, the new group stated: "In the short term, Conetic will drive disruptive innovation to the inflight entertainment and connectivity (IFEC) market and reimagine the role the airport lounge plays in our connected world."
But over the next decade, Conetic plans to facilitate a more "holistic and unified passenger experience offer, with services and products that are fully integrated across the passenger journey," it said.
Those are lofty goals. But Conetic already has an impressive head start in disrupting IFEC.
In 2019, Touch teamed with digital video technology company castLabs to create their ABOVE joint venture, an open, standards-based platform for the encoding, storage and distribution of encoded video and related metadata through cloud-based services.
One of the many benefits of this ABOVE platform is that it can facilitate dynamic content curation and updates to aircraft, slashing the amount of time it takes to get premium entertainment in front of passengers' eyeballs in-flight. The fruits of their labor are already evident at airline customers including LATAM.
With the inflight portion of the passenger journey already being transformed by the cloud, how might the pre-flight lounge experience be reshaped including around content, personalization and continuity with the inflight experience?
Enter Oxygen Premium Services, which is billed by Conetic as offering design, development and management of airport lounge facilities, including airport experience design and premium passenger assistance services.
Tapping into synergies from Touch, ABOVE and Oxygen, Conetic plans to deliver a more integrated vision for the passenger journey, supporting increased connection across their 40-plus combined customers.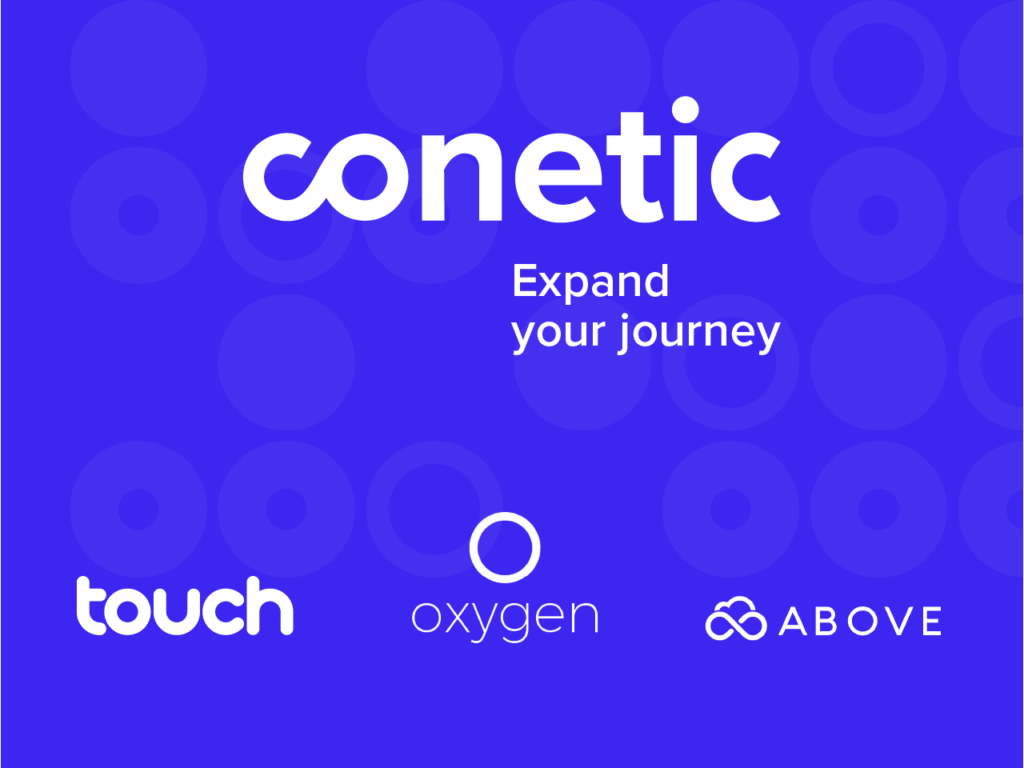 Touch founder and chief executive officer Joe Carreira is understood to have also founded Oxygen a few years ago, and serves as CEO. In addition to these roles, and an ABOVE board director position, Carreira will now serve as CEO of Conetic.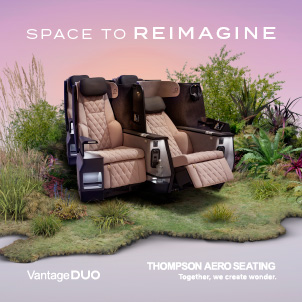 Indeed, the entire Conetic portfolio is consolidating strategic functions and management teams under Conetic, and its executive leadership team will share responsibilities across the portfolio.
That means that Mariana Levy will now serve as head of customer experience at Conetic, Touch, and Oxygen, while Andre Valera will serve as vice president of business development at all three businesses, as well as Co-Managing Director at ABOVE. Daniel Costa will serve as group finance director across all companies.
A Conetic spokesman tells Runway Girl Network that the ownership structure of each sub-brand will not change.
"The brands under the group will share a synergy of core values — service, trust, agility, and knowledge — that have been key to the success of Touch and ABOVE and that underpin Conetic's approach to its relationships and commitment to its customers, partners, suppliers and staff alike," explains Carreira.
"We recognize the long-term benefits and stable growth that result from such a commitment to all the players in the ecosystem."
Related Articles:
Featured image credited to istock.com/Izabela Habur