As it brings its Airbus A380s back into service after the COVID-19 pandemic, Qantas is also bringing back first class, which it only offers on the superjumbo: its 787s and A330s max out at business class. And it's polishing its halo product as well, with a new set of design choices when it comes to the updated colour, materials and finish for its mid-2000s seat.
Qantas has a full refurbishment on offer for the A380, including the updated 14-seat first class cabin that it has decided to keep downstairs on the double-decker, rather than replacing it with an upstairs cabin and new seats.
To describe the updated look in one word, let's try "debeigified". Gone are the warm tans that were looking a little dated, in favour of cool greys for the fabric of the seat surface and leather of the armrests, and a bright white for the thermoplastic support structures. Some black remains, like around the footrest and above the headrest.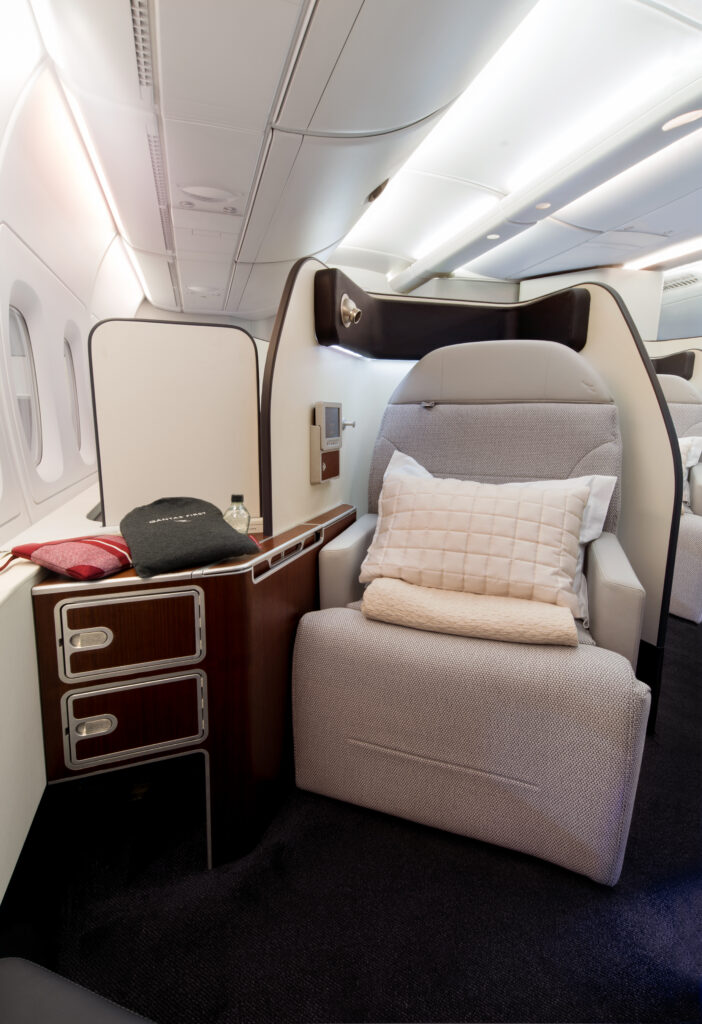 Qantas has kept the textured, tactile feel to both the seat fabric and the thermoplastic wall shrouding, which is a great move — not least because in quite a lot of the glossy PR snaps, this all ends up looking a bit stark, almost to the 2001: A Space Odyssey kind of level. But the A380 is equipped with LED mood lighting, and so it's good to see on some of the other shots that a warmer palette can wash the seat and soften some of that starkness.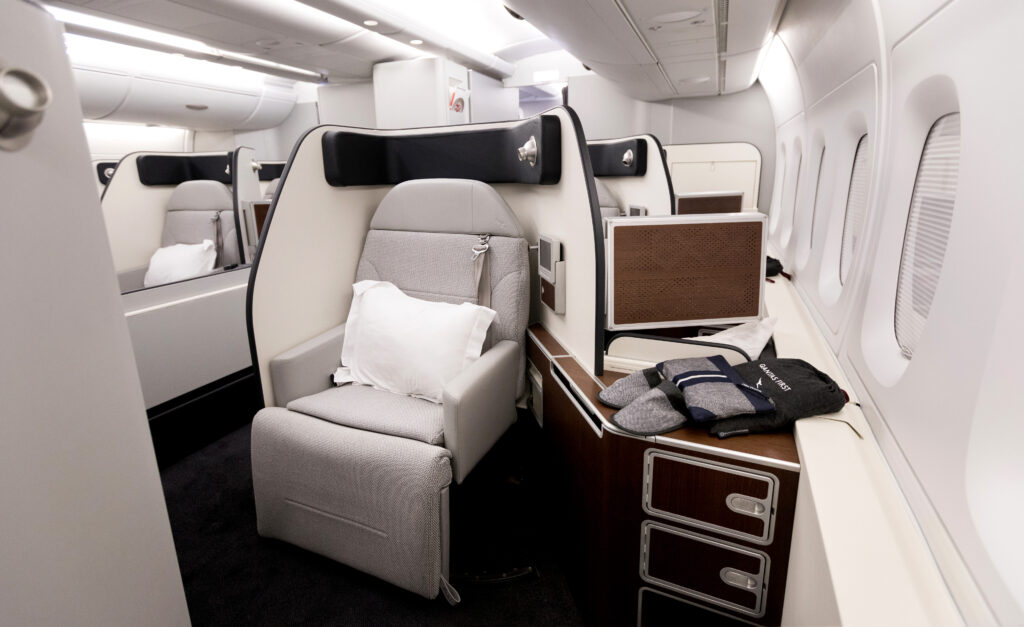 It's also notable that Qantas isn't hiding the over-the-shoulder three-point safety belt in its PR shots any more. As one of the early proponents for a three-point belt in a modern cabin, Qantas had an easier sell of it when it came to putting a three-point in its business class cabin, since enough passengers were used to the idea of it from first.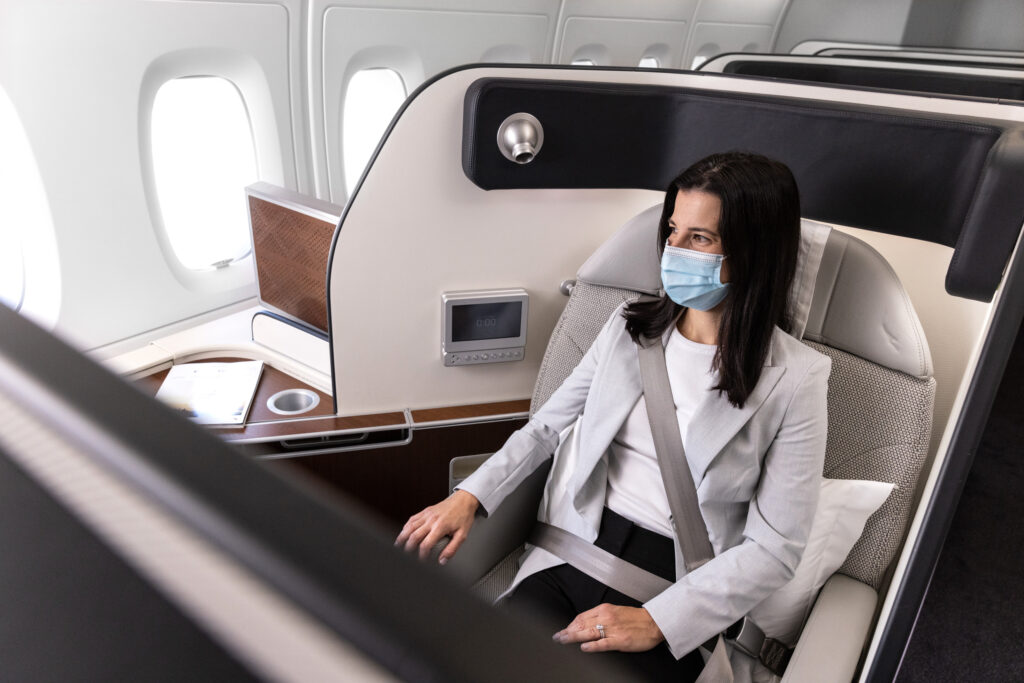 Also on offer: an 18" inflight entertainment screen, up one inch from before, and high-power USB outlets.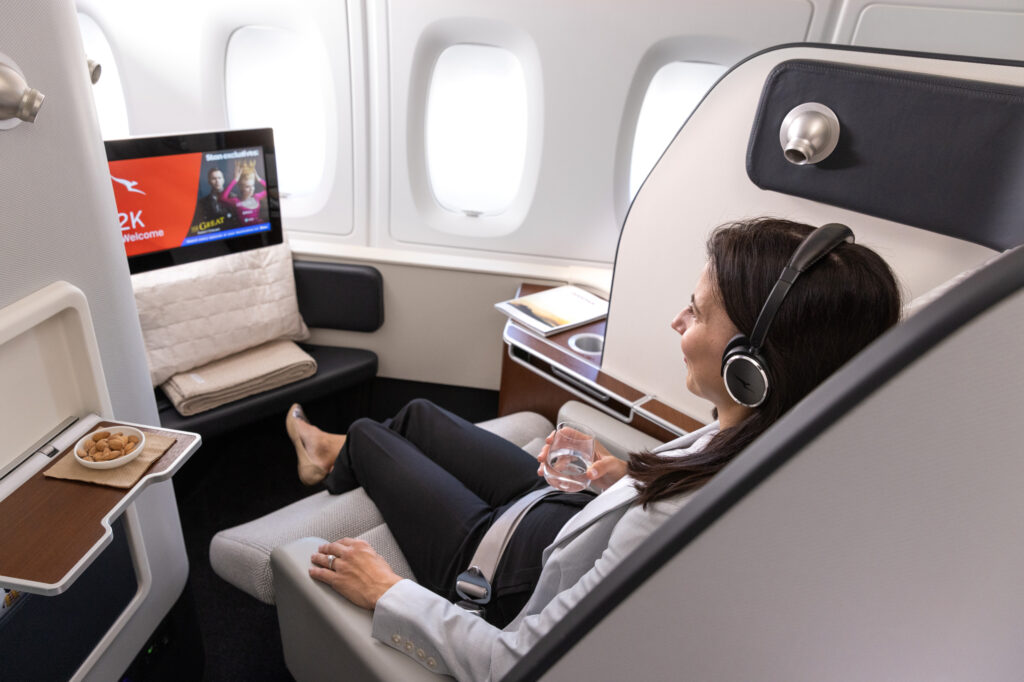 Qantas' approach is certainly different to other airlines — whether those that have decided to retire the A380 like Air France, or to double down with new product like Singapore Airlines. The latter moved from its convertible folding lazy-Z chair with the fold-down bunk suites downstairs on the A380 to a new product upstairs with a rotating chair.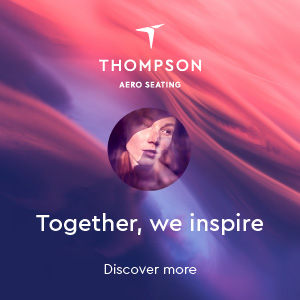 A revamp of Qantas' well-received existing A380 product would certainly have cost less than something new, and indeed few airlines, seatmakers or design houses are looking towards new first class products or the A380 in terms of their investment of time, money or energy.
Polishing the existing halo, therefore, is a logical move on Qantas' part. 
In doing so, the carrier gets to show these seats as the top end of its luxury offering, beyond the Thompson Vantage XL seats — without doors — that make up its business class.
Qantas' Boeing 787s, used during the pandemic, and its Airbus A330s also have the Vantage XL installed, neither of which have first class onboard.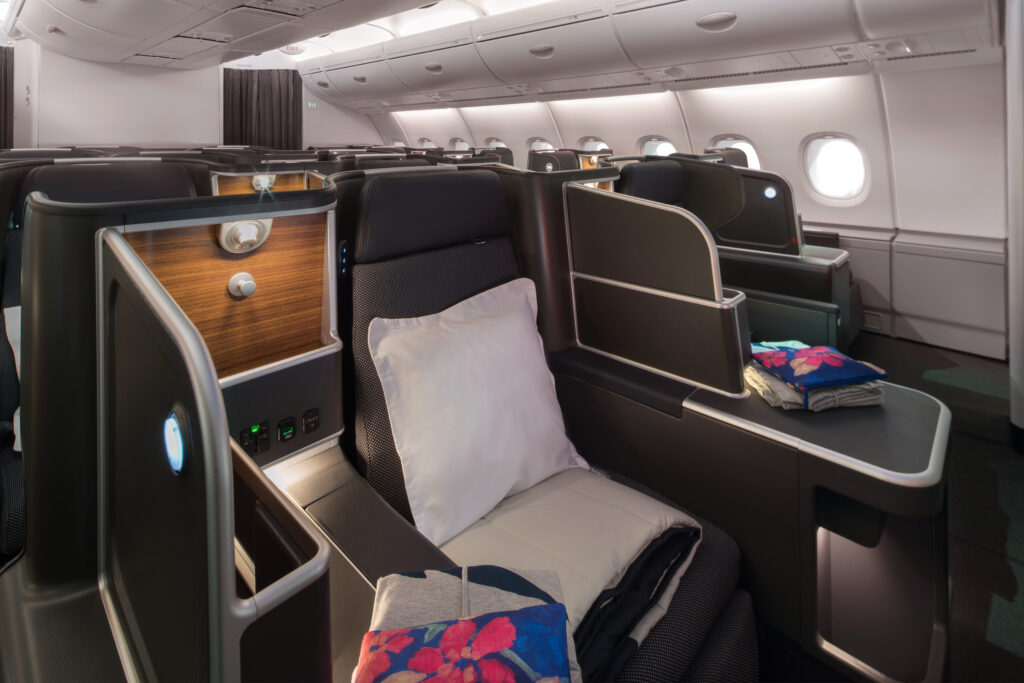 As Qantas considers its #PaxEx portfolio for the Airbus A350s it has chosen for its ultra-ultra-longhaul Project Sunrise, and the range of products that it might offer — including the bulkhead business-plus/first-minus options available — keeping its last-generation halo product will give it some crucial intelligence into what might come next.
Related Articles:
All images credited to Qantas