Lufthansa Group carrier Swiss will harness the power of the sun next year when it becomes the launch customer for a carbon-neutral solar fuel made by Switzerland-headquartered Synhelion.
The 'sun-to-liquid' fuel is produced by using concentrated heat from the sun to convert a mixture of water and carbon dioxide into syngas through a two-step thermochemical process, at temperatures of up to 1,500°C. The syngas is then turned into jet fuel using gas-to-liquid technology. A thermal energy storage system ensures a continuous 24/7 operation, even when the sun doesn't shine.
Synhelion says the process enables it to produce solar fuels at "an unprecedented low price that is competitive with fossil fuels, and more economic than other synthetic fuel technologies". What's more, it says its technology is "easy to scale". With sustainable aviation fuel (SAF) volumes still miniscule relative to the total amount of jet fuel consumed – accounting for just 0.01% of global jet fuel use – this will be music to airlines' ears.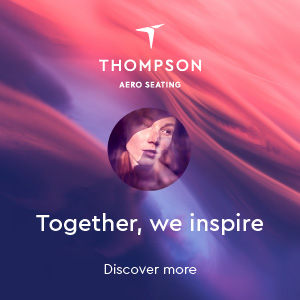 Unlike hydrogen, which is billed as a potential longer-term fix for aviation's carbon problem, solar fuels and other SAFs available today still release carbon dioxide into the atmosphere when they are burned. However, Synhelion emphasizes that when combusted, its fuel "will only produce as much CO2 as went into its manufacture". Also unlike hydrogen, an advantage of solar fuels is that they can be blended with traditional kerosene, dropped into existing aircraft fuel tanks and transported using existing infrastructure.
Synhelion plans to build the world's first facility for the industrial production of solar fuel in Julich, Germany later this year. By 2025, it is aiming for a commercial production capacity of 500,000 liters a year, rising to 875 million liters by 2030 – enough, it says, to cover about half of Switzerland's jet fuel demand. It also plans to build an additional facility in Spain. 
Swiss intends to begin using the fuel in 2023. The airline has not specified the ratio at which it will blend the solar fuel with Jet A-1, but points out that under current regulations the maximum blend permitted is 50/50. A spokesperson for the airline tells RGN that its agreement with Synhelion is a "strategic collaboration to bring its solar aviation fuel to market", adding that "Swiss is actively committed to the development, market launch and scaling of solar aviation fuel".
Announcing the collaboration earlier this month, Swiss chief executive Dieter Vranckx said: "We are proud that Swiss will be the first airline in the world to fly with solar kerosene. In partnering with Synhelion, we are supporting Swiss innovation and are actively pursuing and promoting the development, the market introduction and the scaling-up of this highly promising technology for producing sustainable fuels."
Synhelion co-founder and chief executive Philipp Furler says the company believes in "a globalized world connected by climate-friendly mobility", adding that the commitment of Swiss and Lufthansa Group "underlines the aviation sector's keen interest in our solar fuel".
The drumbeat for SAFs has become noticeably louder in recent months, with more and more airlines signing offtake agreements with producers using a variety of feedstocks and certified pathways. 
In October, IATA approved a resolution for the global air transport industry to achieve net-zero carbon emissions by 2050, and to align with the Paris Agreement goal for global warming not to exceed 1.5°C. The industry body sees SAFs as potentially contributing 65% of the reduction in emissions needed by aviation to reach its 2050 target.
In addition to an industry-wide commitment to reach net zero by 2050, airlines based in Europe face being forced by regulators to ensure that a proportion of the fuel they use is sustainable. Under the European Commission's draft ReFuelEU Aviation legislation, aviation fuel provided at EU airports would need to contain 2% SAF from 2025, rising gradually to 63% by 2050. From 2030, the proposed blending mandate calls for 5% SAF, of which a minimum of 0.7% must be synthetic aviation fuels, also known as electro-fuels or e-kerosene. 
Related Articles:
Featured image credited to Swiss