To say that the second year of the COVID-19 pandemic has been another tough one for aviation would be a gross understatement. Looking forward to 2022, though, there is light on the horizon even with the Omicron variant looming large.
2021 has been a bumper year for a lot of the work going on behind the scenes in passenger experience — both in what has been revealed publicly and what is being talked about behind the scenes. But with furloughs, layoffs, and cash crunches hitting hard, as well as the complexities of designing and building cabins over Zoom, only a handful of new aircraft interiors have gone public in the last couple of years.
It strikes us that 2022 will be the year that a pent-up series of new cabins will arrive, and that's going to make it an incredibly exciting one for anyone who is interested in the passenger experience.
Your author is particularly looking forward to more cabins for the longer-range narrowbodies, and especially the Airbus A321LR and some of the early A321XLR cabins as the extra-long-range variant readies for entry into service in 2023.
One of the effects of the COVID-19 crisis on the aircraft interiors industry has been that product launches have been delayed, leading to a pipeline of as-yet-unrevealed cabins to serve this newly developing market.
As just one example: SAS, which in December revealed its latest A321LR cabin featuring Thompson Vantage fully flat beds and the first narrowbody premium economy cabin for years, was originally expecting to receive its first airframe in the first quarter of 2020 — not the last quarter of 2021.
These new cabins will continue to push the boundaries of what's been seen on narrowbodies, and we hope that more of them draw together the various steps forward that have been taken in 2021, pulling together new seats, new monuments and new cabin options that the new generation of aircraft offer.
As yet, we've seen some real needle-moving products throughout the year — the first doored suite herringbone designed for single-aisle in JetBlue's Thompson Vantage Solo, the beautiful premium entryway designed by JPA for China Airlines, and SAS' narrowbody premium economy. There will certainly be opportunities to see these cabins in the flesh, and to build on their innovations.
Airbus has delivered over 160 A321neos so far this year, and if the usual December delivery rush trend holds it is likely to be within a slimline seat's pitch of 200 aircraft. As the A321LR continues into production, and as more A321neos are produced for more airlines, we'll see more cabins being revealed.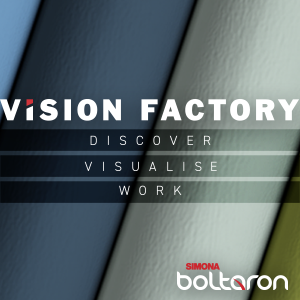 Widebodies, too, will see new cabins. Finnair is already trialing the new longhaul cabins — including a deep dark shift in colour to a midnight blue and proper premium economy — that it will install on its widebody fleet. Expect, too, to see innovation at the other end of the carrier spectrum, along the lines (but perhaps not the density) of LIFT Aero Design's 459-seat A330-900neo cabin for Cebu Pacific, which demonstrated so cheerily that low-cost doesn't have to be low-interest or low-design.
One thing is certain: designers, manufacturers, suppliers, airframers and airlines will need to show their environmental credentials. Interest in and impetus for action to reduce aviation's emissions footprint has never been so strong, and with COP26 passing the buck to the 41st ICAO Assembly in Montréal in September 2022, the opportunity for taking meaningful action is clear and present.
Related Articles:
Featured image credited to JetBlue