In a bold statement of sustainable intent, Bombardier has promised to deliver an independently authenticated Environmental Product Declaration (EPD) for all its new business aircraft designs, and with it, full transparency about CO2 emissions, noise, water consumption and other environmental impact indicators involving its jets.
Third party verified in accordance with the International Standard ISO 14025, the EPD embeds environmental considerations from the moment an aircraft is being designed to its end-of-life — and from nose to tail in the interior — to ensure that sustainability is an integral part of how Bombardier innovates. Gaining this distinction from Sweden's International EPD System for a machine as complex and technologically advanced as a business jet is impressive since it considers a product's lifetime environmental impact.
On 30 June 2020, Bombardier announced it had made history by becoming the first bizjet manufacturer to release an EPD for its flagship large-cabin, ultra-long range Global 7500 business jet. The Canadian airframer published an EPD for the Challenger 3500 in September of 2021, and said it expects to do the same for every subsequent new model.
But in practical terms, what does this mean? After all, the Global 7500 already boasts some impressive inherent eco-credentials. Fuel burn accounts for the majority of an aircraft's carbon footprint and the Global 7500's efficient Rolls-Royce engines and aerodynamically advanced wing help it achieve a reduction of around 15% in CO2 compared to previous generation aircraft. Data gathered in-flight from sensors across the airframe, systems and engines enables careful analysis of real-world aircraft performance, allowing Bombardier to understand exactly how customers are using the aircraft and help them to fly as efficiently as possible. Combined with sustainable alternative fuel and quality carbon offsetting, the jet's efficiency is notable.
An EPD runs deeper still. For accreditation, Bombardier identified five phases in the Global 7500's lifecycle: design, supply chain and production, manufacturing and testing, product and maintenance, and end of life. In each phase, Bombardier is working to excel in its sustainability efforts.
Recognizing that 80% of an aircraft's potential environmental impact may be assessed at the design stage, the company is, for example, continually improving its manufacturing infrastructure by installing low-energy LED lighting and expanding its use of sustainable energy sources. Its facilities in Canada make extensive use of hydroelectric power, while solar and wind are also important.
Less obviously, but notably, the OEM is working with customers to reduce the environmental impact of cabin refurbishment.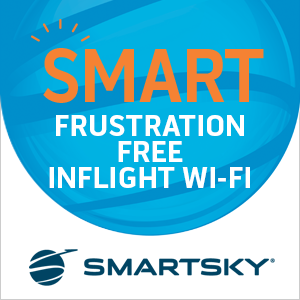 It is a fact of business aviation that cabin refurbishment plays an important role in an aircraft's working life. The environmental impact of replacing or refurbishing seats, cabinetry, and other furnishings, or upgrading cabin management and entertainment systems, is potentially large. Bombardier is therefore careful to help customers choose a cabin likely to avoid an early desire for major changes.
With that said, around 50% of the Global 7500's cabin is recyclable. The dictates of the EPD obliged Bombardier to look very carefully at the materials used in the aircraft as a whole to minimize its end-of-life environmental impact.
"Applying a complete lifecycle perspective to aircraft design is central to our product responsibility strategy," explained Bombardier. Indeed, approximately 85% of the materials used are recoverable, a figure typical for all the OEM's in-production jets, while 99.96% of the waste material generated over the Global 7500's lifecycle is non-hazardous.
The Challenger 3500's EPD, meanwhile, carries all the assurances of the Global 7500 award, ensuring the aircraft's sustainability and helping its operators achieve their environmental goals over what could easily be four or five decades of service. Bombardier's manager, product sustainability & strategy, Mischa Loeffler described the aircraft type's EPD as "an open book on the environmental footprint of the aircraft throughout its life cycle".
Bombardier said it is not only committed to the sustainability of its products and business operations but is also driving efforts to make the business aviation industry more responsible. "Therefore, we are leading the promotion and adoption of sustainable aviation fuels as we all work towards mitigating the effects of climate change," added the airframer.
Related Articles:
Featured image credited to Bombardier