As with so many parts of commercial aviation and especially the passenger experience, the COVID-19 pandemic is proving to be a catalyst for existing and emerging trends. That very much includes airline retail, where a two-prong approach — covering both pre-flight ordering and inflight ordering — is enabling operators to better facilitate the sale of everything from duty free and other speciality goods to food and beverage.
Let's start with that first prong, pre-ordering, whether via the airline's website, app or a separate website dedicated to inflight retail. This widens the range of what's on offer beyond what can be carried in the onboard carts, concomitantly reducing the space, weight and provisioning requirements to carry bottles of unsold whisky and perfumes around the world.
The latest in this category is flydubai's eShop, which offers inflight delivery of pre-ordered items ranging from lipstick to liquor and of course the classic option of an aircraft model.
There are also the "oh no I forgot" choices that include sunglasses and travel adapters for holidays, or the usual jewellery, watch or fragrance options for a returning business traveller.
The eShop range is solid, along the lines of what one might have expected to see on a widebody airliner ten years ago, and certainly more than what would be sensible to carry on an ad hoc basis aboard flydubai's Boeing 737-800 and 737 MAX 8 aircraft.
Even beyond pre-ordering of goods or food, airlines are pivoting around their inflight shopping brands to create wider retail and lifestyle brands: KrisShop's 2019 evolution from Singapore Airlines' onboard shopping to create a "an omni-channel retailer with both inflight and online presence", for example, or AirAsia's "Asean super app".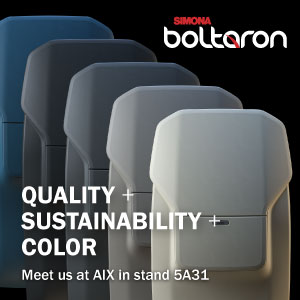 The second prong, onboard ordering, has evolved from what your author first experienced back in 2015 as an offline system aboard Air New Zealand using Panasonic inflight entertainment screens, and which has most recently been deployed as an online version on Singapore Airlines' Thales systems in partnership with Airfree.
Among airlines that are retaining the option to browse a physical catalogue of items loaded onboard, Virgin Atlantic is relaunching its inflight shopping brochure, branded as "retail therapy", with an antimicrobial treatment, from retail provider 3Sixty Duty Free & More.
Competitor British Airways, which unlike Virgin Atlantic has a shorthaul operation with a buy-on-board model, has gone for a hybrid approach. BA and partner Tourvest have expanded the carrier's previous High Life Shop pre-ordering offering to include its shorthaul Speedbird Cafe food and beverage provision, while also now offering passengers who didn't get around to ordering something before their flight, or who find themselves peckish onboard, the chance to order using their own device over the inflight connectivity system.
The Lufthansa Group's low-cost carrier Eurowings' new longhaul airline brand Discover, meanwhile, has gone virtual with Retail inMotion and e-Mersion Media to offer a flip-page magazine to enable touchless ordering.
As with quite a few of the inflight shopping app experiences, though, the magazine is skeuomorphic, with swooshy page turns that supposedly replicate the experience of a physical magazine.
It's hard to think of another modern service or retailing industry where this kind of skeuomorphic design is used: you don't have to draw a pencil circle around "#52, orange chicken with rice" when ordering Chinese on Grubhub or Deliveroo, and Sephora doesn't make you do some kind of twisting motion to look more closely at a lipstick colour.
It will be interesting to see the extent to which the screen-based versions of inflight shopping retain this kind of faux-retro experience in the medium and long term, versus a simpler and more modern scroll-to-view option. With the boom in pre-order and inflight ordering, there will certainly be a wide variety of examples to consider.
Related Articles:
Featured image credited to British Airways