A few hours northeast of London near Norwich, Mirus Aircraft Seating is building its own dynamic test facility for aircraft seats, featuring a 30m test sled with a two-tonne capacity, built by Seattle Safety, which is planned to open next July. It's a sign of confidence in the company from its new shareholders, and a strong statement about what chief executive officer Ben McGuire calls a "reborn Mirus" in an interview with Runway Girl Network.
A key driver to the decision to build its own test centre, McGuire tells RGN, is a capacity crunch in crash testing within the UK test houses. While they are "very supportive," he says, "it's just very, very busy because they serve not only airline interior customers like ourselves, but also the automotive industry, the trade and everything else. We've done some sums and we've realised that actually we can put up our own dynamic test facility at Hingham, within our current facility, and do it ourselves."
Inherently, there are advantages to being able to avoid waits of eight-plus weeks to perform the kind of dynamic testing that is required for aircraft seating. That's particularly true when it comes to more complex seats, since Mirus has the ambition for a nose-to-tail aircraft seating offering.
Another key driver is the ability to test and iterate swiftly: "it'll allow us to get more product faster… it will give us better development capability, it allows us to develop new products, to try new things, to correlate with [computer aided engineering]," McGuire says. "It just gives us a greater depth of engineering understanding of the products that we're out there to make."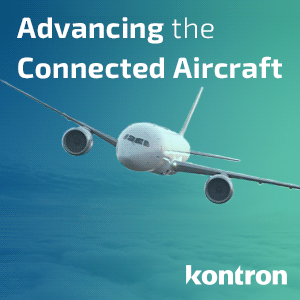 And then there's the driver of new shareholders wanting to set out their stall for the seating company. McGuire calls them "very supportive. They have ambitions and they want to be really supportive of us and where we want to go. They're sharing that with financial commitment as well as a push that they want Mirus to do well: we've got to get product out, investing in ourselves in the UK. We have ideas for Malaysia, we have ideas in China and we've got seed companies already in both of those countries, which will grow."
The China office is located in Shanghai and is currently focussed on supply chain and sales, while the Malaysia office is in Kuala Lumpur, near AirAsia.
Back at Mirus' headquarters in Norfolk, where the company does all of its engineering, certification and has so far done all of its production, an investment of over £4m (some US$5.5m) is facilitating expansion, including a £250,000 grant from the local New Anglia Local Enterprise Partnership, a public-private body. Mirus expects to be able to rent out the facility to other companies when it is not using it.
The seatmaker's customers are also expanding, with its initial AirAsia order being joined by Tui on the public side, with a linefit customer in Russia, as well as prospects in China and South America.
When the COVID-19 crisis hit, McGuire says, "like everyone else in the industry, the world pretty much stopped. It put us in a tricky place, let's not dance around it. We didn't lose any orders, but all the customers we had pushed everything to the back, because there was so much uncertainty. We haven't lost any orders, and that's important: all of our customers have been very supportive, and we are now, as we come out the other end, picking up a few more."
Mirus joins German seatmaker Recaro in building its own crash testing site, with the first seats there going down the sled in Schwäbisch Hall this week:
After four years of planning, construction and trial runs, #TeamRECARO carried out the first crash test in our new facility. With accelerations of up to 80 km/h, this will revolutionize our testing capabilities in Schwaebisch Hall! pic.twitter.com/Slr5uu3l0g

— RECARO Aircraft Seating (@recaro_as) July 28, 2021
Related Articles:
Featured image credited to Mirus