If I were to tally up all of my flights over the years, New York-Seattle probably tops the list of routes I've flown the most. It's a rather long domestic flight with varying levels of competition and an on-again, off-again flirtation with premium transcontinental services.
I often book Delta on this route as it tends to operate intentionally equipped aircraft with an elevated level of service, but on my most recent trip I booked a screaming JetBlue fare in its Mint-configured A321, only to see it downgraded to an unrefurbished A320. I canceled and rebooked on Delta with a 737-900ER and A330-900neo scheduled for the roundtrip, though the A330 was quickly swapped out for a 757-200ER on the return.
I have written in the past about how I prefer to fly Delta due to its incredible levels of product consistency and operational reliability, but in a COVID-ravaged world things are a bit different and a whole lot less predictable.
My morning 737-900ER flight from JFK to Seattle was delayed by 30 minutes the night before departure, an indication that adverse weather in New York was stretching Delta's crew availability thin. This likely would not have been as noticeable pre-COVID, as Delta would have been much more likely to assign a new crew member to the flight and get out on time. The same flight was delayed more than four hours the prior day, so at least I dodged that bullet. (My return flight was also delayed more than half an hour due to a late loading of bags and freight.)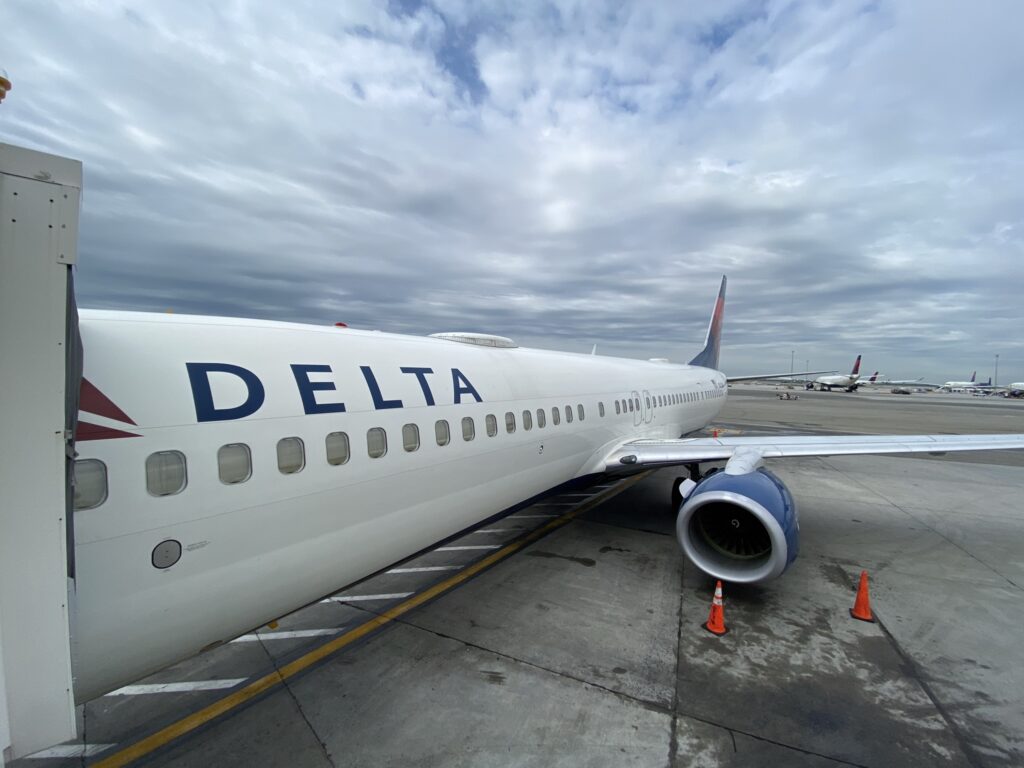 The interiors of the 737-900ER and 757-200ER are strikingly similar to each other despite the 14-year age difference, with the 737 sporting some visible updates such as more modern passenger service units and overhead bins.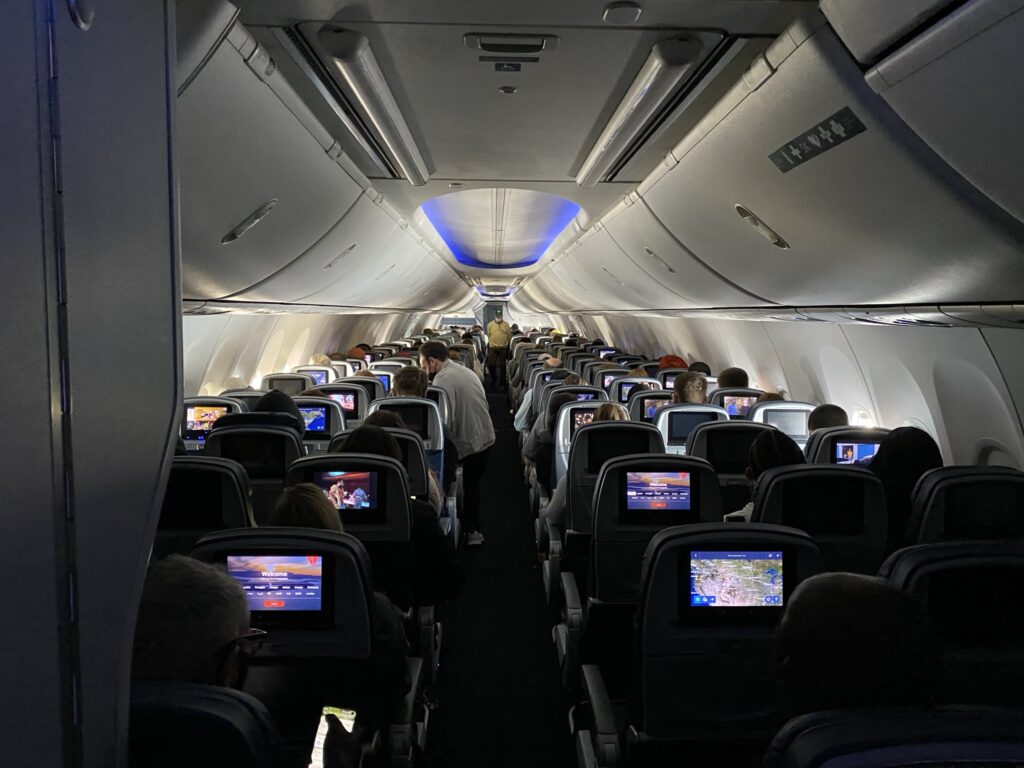 Hand sanitizer, offered outside the lav on both aircraft, was a nice touch.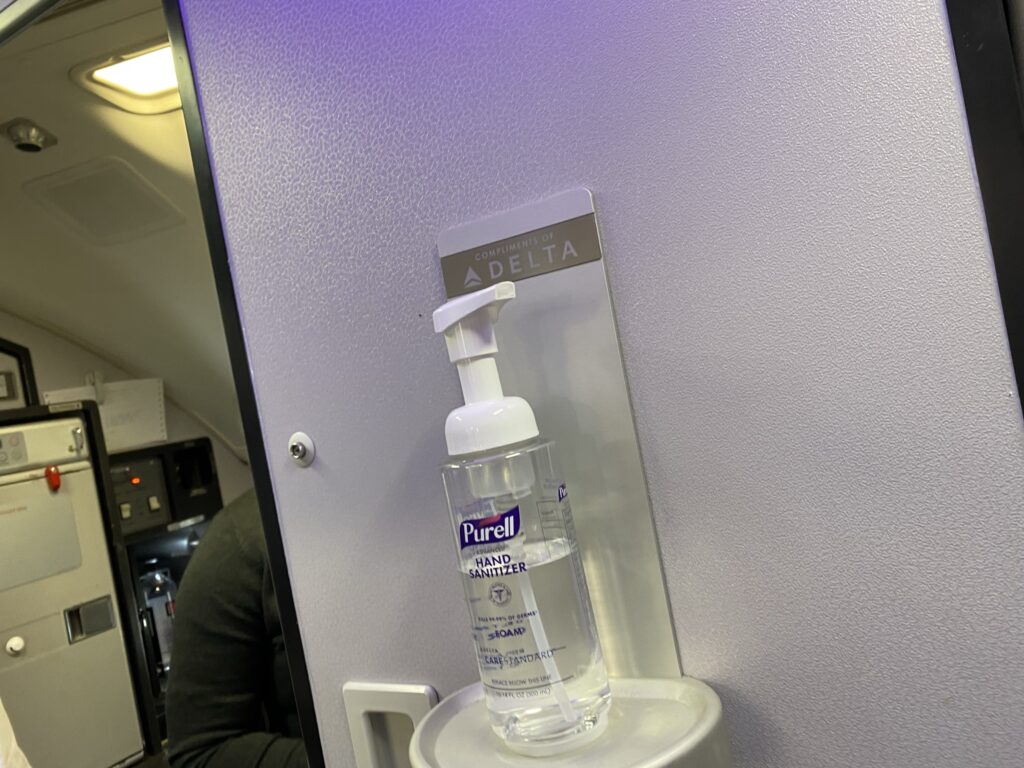 By and large both the 737 and 757 aircraft provide extremely comparable experiences. My seat in the Comfort+ economy class section provided me with ample legroom on both flights. And both offered the same Panasonic Eco Series 9-inch IFE monitors with abundant video content and about a dozen live TV channels.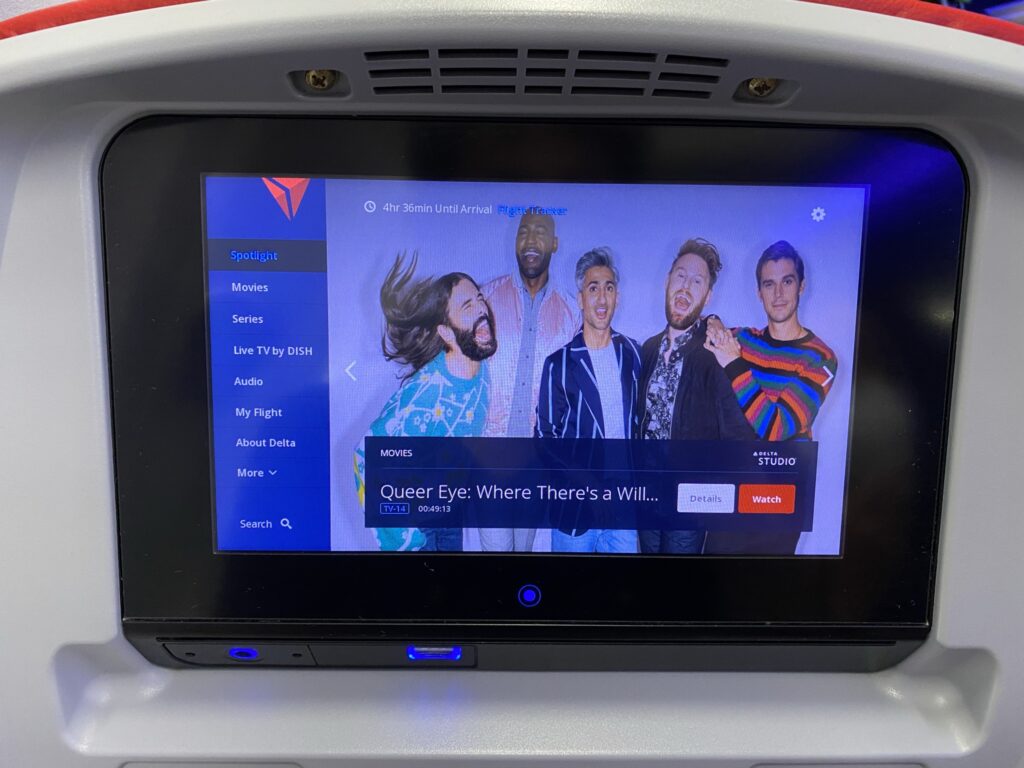 Both aircraft featured two AC power outlets per set of three seats in addition to the low-power USB port in each IFE monitor.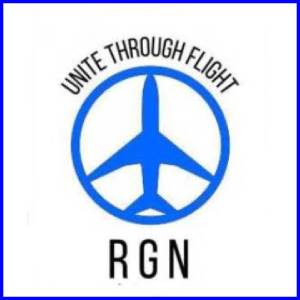 One noticeable difference between the two aircraft is the inflight Wi-Fi system.
While both offer satellite-supported connectivity from Intelsat branded as Gogo, the 737-900ER is outfitted with the newer 2Ku system while the 757 features the older, traditional Ku-band system. The former facilitates streaming video onboard, while the latter does not (the antenna hump atop the aircraft is higher with traditional Ku).
Using my one hour of free Wi-Fi provided by T-Mobile netted quite a better experience on the 737, with regular Ku on the 757 struggling to keep up with basic tasks such as browsing and social media.
On the 737, one could avail of Wi-Fi by the hour or for the full flight. A one-hour browse pass cost $6, while a full-flight browse pass came in at $20. The one-hour stream pass started at $10.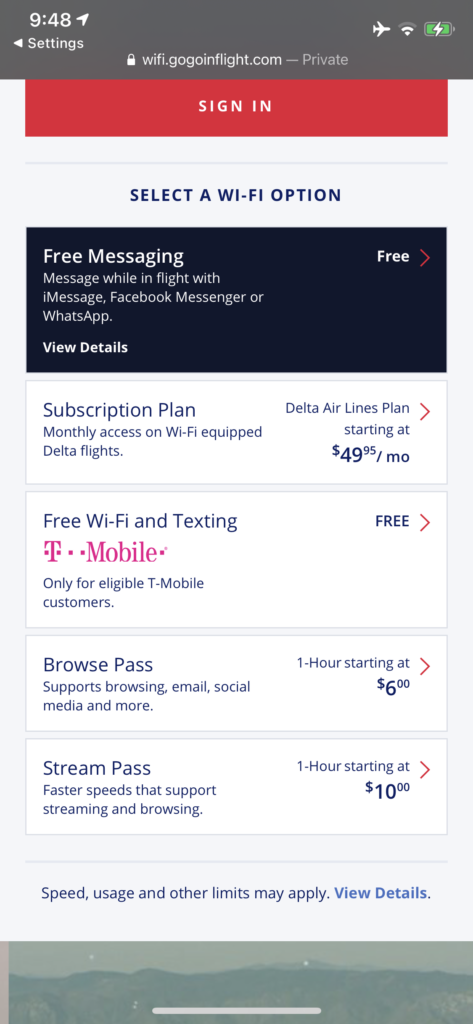 By comparison, the traditional Ku-band system on the 757 offered a half-hour browse pass for $11, while the full-flight pass was an unreasonable $40.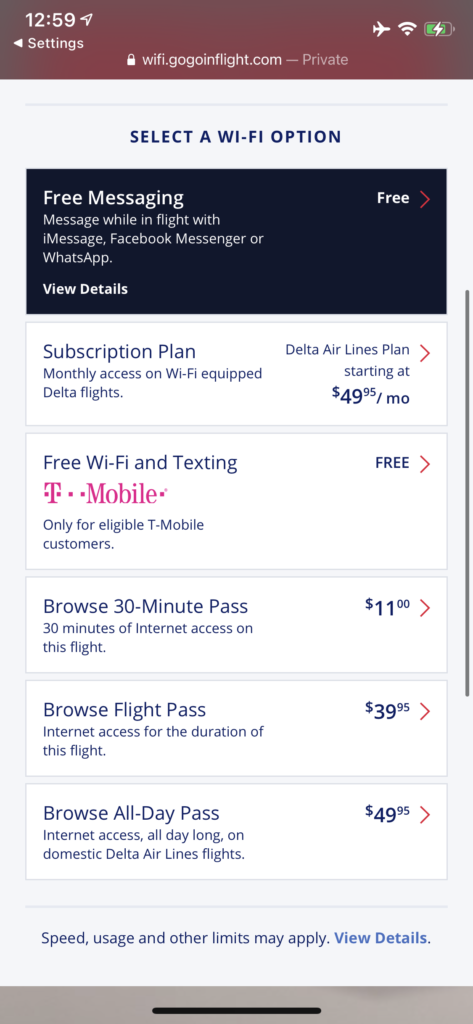 Both the 737-900ER and the 757 aircraft are slated to be upgraded to Viasat-powered Ka-band Wi-Fi by the end of 2021. This will be the fourth Wi-Fi upgrade for each type, as they previously offered Gogo's air-to-ground ATG-4 system, and prior to that, the legacy ATG solution.
The soft product on select Delta transcon flights is typically an outstanding value-add, but things are different in a COVID world. Prior to the pandemic, Delta offered a complimentary meal to all passengers on select transcon flights, including JFK to Seattle.
The meal offered was typically, in my opinion, better than most buy-on-board options offered by most airlines. Unfortunately, these meals and most inflight services became a victim of COVID.
The near six-hour flight to Seattle only offered a choice of a small energy bar and a bag of mini pretzels.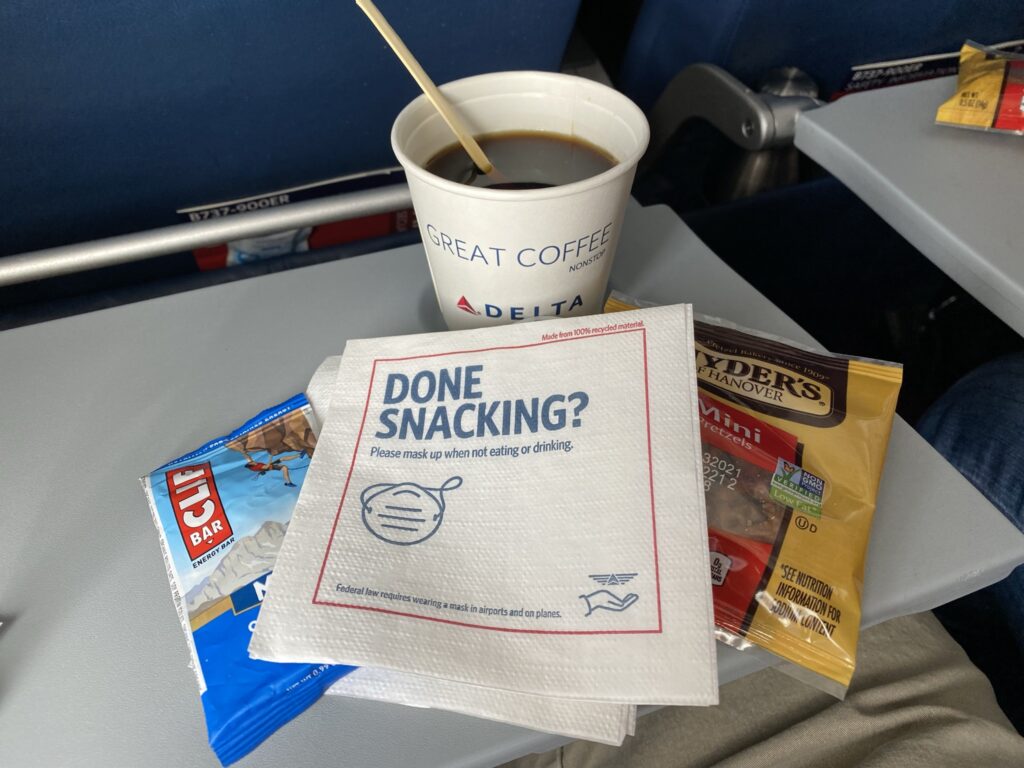 A limited beverage selection was also available, including free alcoholic beverages for Comfort+ passengers who knew it was a benefit of that seat (menus were not on offer).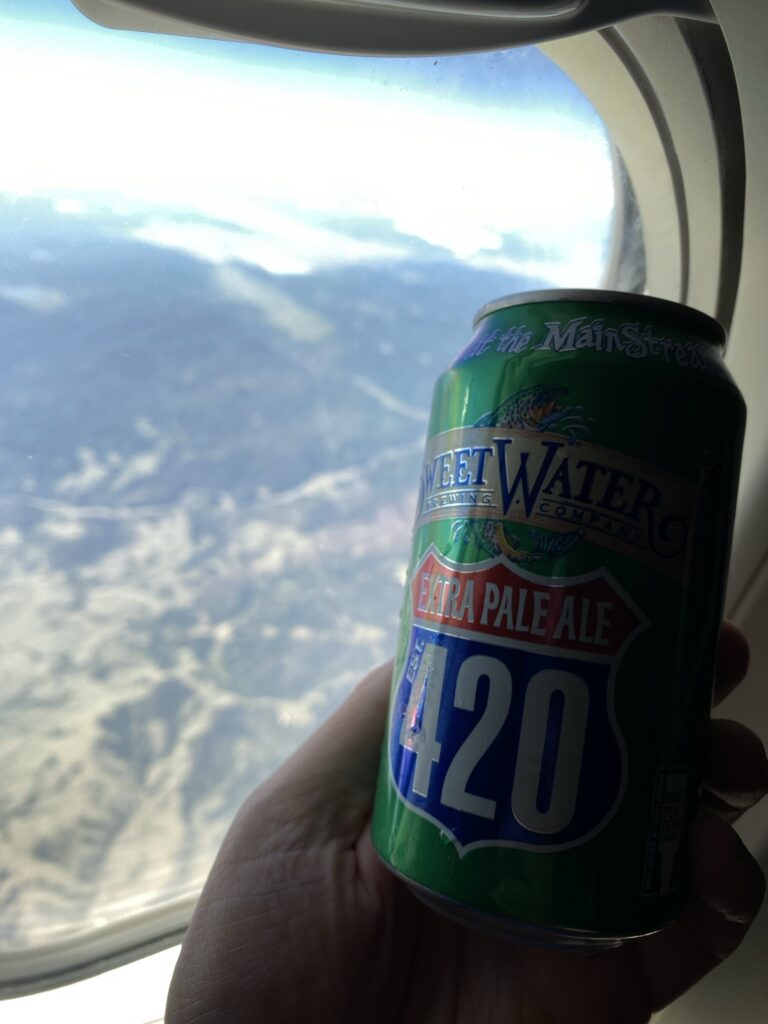 I bought a sandwich from a local deli on the way to JFK and ate it onboard, a move I typically frown upon. With these limited services on long flights, however, I felt I had to do it.
The return flight to JFK occurred on the first day of the resumption of full meal service in First Class/Delta One on select transcon routes, including JFK and Seattle.
Back in Comfort+ and Main Cabin, though, not much had changed.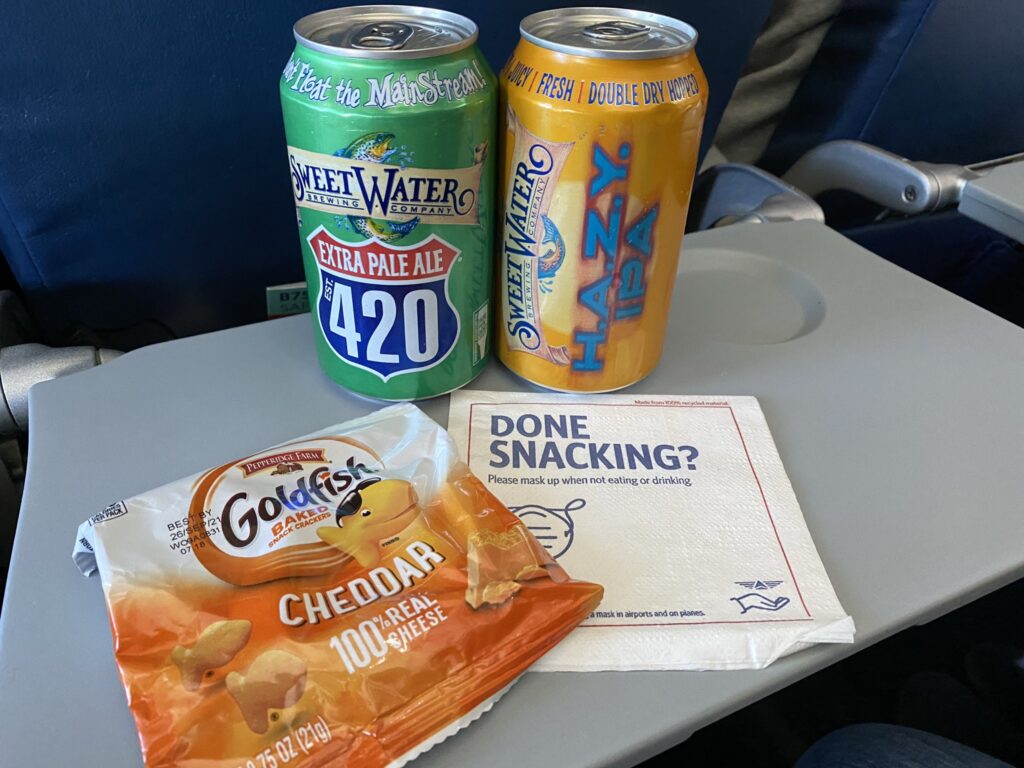 The limited selection is now served from a basket rather than an aisle cart, and Flight Fuel snack boxes have made a return for purchase.
There is, however, still no option to purchase fresh food, nor has Delta brought back the complimentary meal for economy passengers. It would be nice if Delta loaded its menu onto the IFE system so passengers could know their full options before the flight attendants get to their row.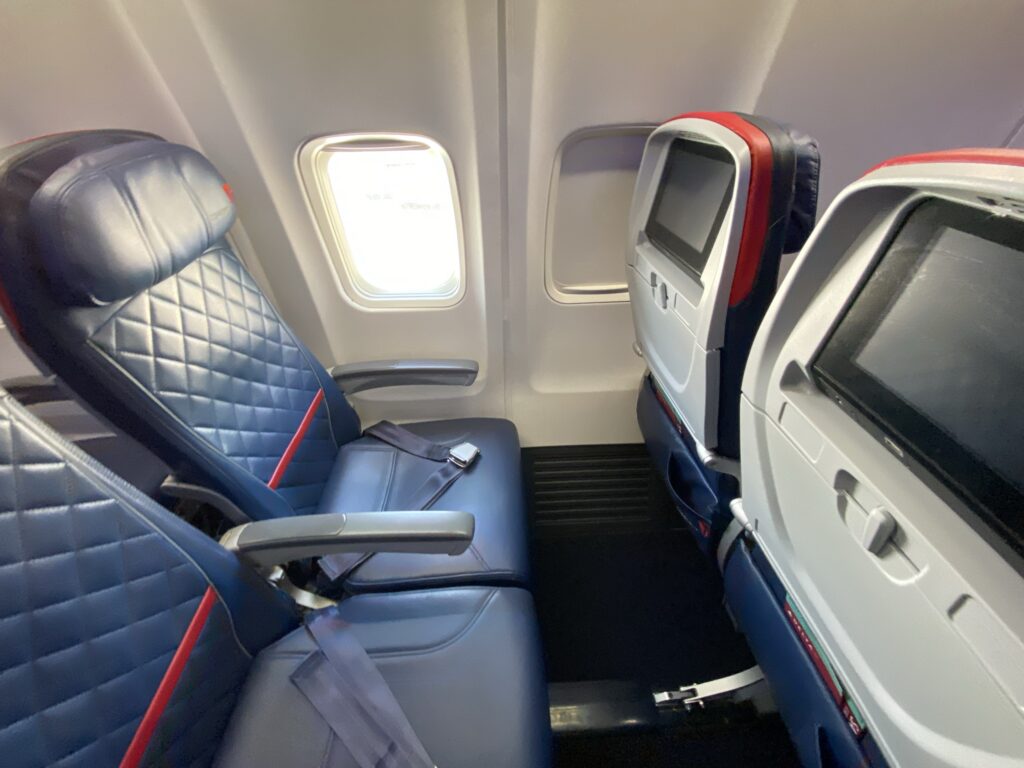 It's surprising to me that Delta has lagged rather than led the pack in the resumption of certain soft product offerings. If travel is truly back as the airlines tell us, at least domestically in the US, the services offered before COVID should be back as well.
Related Articles:
All images credited to the author, Jason Rabinowitz