Qatar Airways' latest Boeing 787-9 Dreamliner cabins — revealed some eighteen months after the airline took delivery of the aircraft — feature Adient's Ascent herringbone suite with doors in business class and Recaro seats in economy.
Interestingly, despite chief executive officer Akbar al Baker previously confirming that the 787-9 product would be part of its Qsuite family, the airline is branding this as "Business Class Suite".
The details at this point are scant, with a press release and just three business class images (one of which is of a flight attendant with a blurry background), and none of the economy class cabin.
But the business product looks and feels very Qatar Airways, and passengers are likely to be content with direct aisle access, suite doors and big screens, now provided by Panasonic Avionics.
The Ascent seat is the same product as that selected by Hawaiian Airlines for its 787-9 in early 2019, although it would be safe to assume that the colour, materials and finish of the Qatar Airways product — which are bang on brand with its Qsuite — will be different. It's also unclear whether Hawaiian's will have the doors that feature on the Qatar version.
Qatar's 30 business class seats are arranged in a 1-2-1 hybrid herringbone layout, with the inboard seats pointing towards the windows and the inboard pairs pointing towards their aisle. Qatar quotes a 79" (2.01m) bed length in the herringbone,
This is a similar layout to Virgin Atlantic's Safran Cirrus NG business class, and means that, as Qatar Airways says, "passengers seated in adjoining centre suites can slide the privacy panels away at the touch of a button to create their very own enclosed private space."
All in, from what we see it looks like a very good business class cabin from 2019. The airline says it currently plans to use the aircraft on flights to Athens, Barcelona, Dammam, Karachi, Kuala Lumpur, Madrid and Milan, all of which are on the shorter end of longhaul from Doha, and it's a very decent product for this sort of route.
Down the back, 281 Recaro economy class seats come with 13" Panasonic Avionics touchscreens, and the IFE provider would seem to be a change from the Thales AVANT on its A350s.
There is, however, no premium economy class.
The unveiling of the product comes a year and a half after Qatar Airways burned fuel to fly its 787s in a controversially globe-spanning Seattle-Doha-Victorville delivery flight.
"Passengers can rest assured," al Baker says of the 787s a year and a half later in Qatar's press release, "that its responsible impact on the environment fully aligns with our ambition to achieve the highest levels of sustainability."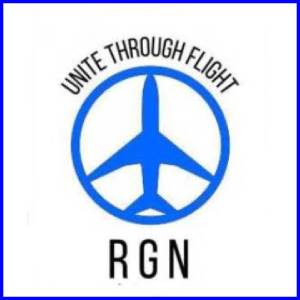 One might have imagined that would be sufficient al Baker bluster for one reveal, but no. "Our passengers deserve the best and I am confident that they will appreciate the larger Dreamliner variant for its unmatched comfort in the sky," says His Excellency.
The 787-9 is certainly longer than the 787-8, but no wider or more spacious, and it is unclear how or if Qatar Airways is making any measurable passenger experience improvements other than simply adding more seats in the extra 6.02m — a quarter of an inch under twenty feet — of seating rows.
All in all, from what we can see, business class passengers are likely to be happy with the product, and crucially are unlikely to be upset to see it alongside the Qsuite. That said, details are important, particularly around seat width, elbow room and space in the foot cubby, and those details are yet to be released. We'll be watching this space closely.
Related Articles:
All images credited to Qatar Airways