Though the delivery of 4K media for inflight entertainment has long lagged behind IFE screen technology, industry stakeholders have nonetheless been prepping to facilitate ultra-high-definition content on board. Throwing its hat more firmly into the ring, Thales InFlyt Experience today announced a partnership with Samsung subsidiary HARMAN to deliver 4K in-seat and cabin displays enhanced with Samsung's QLED proprietary technology.
According to Thales, the Optiq-branded line of displays for its AVANT IFE system "have a sleek passenger centric design focused on ergonomics" and will fit seamlessly into the modern cabin environment. Given that airline passengers have largely migrated away from carrying wired headphones to Bluetooth only, Thales has ensured that two Bluetooth connections and built-in Wi-Fi feature in its new displays, allowing passengers to pair multiple devices simultaneously to the system.
Cedric Rhoads, who serves as vice president, product policy at Thales InFlyt Experience, suggested during a media briefing that Optiq represents a significant advancement for the company. "We as an organization, we made a stab previously at an intermediate generation [of 4K screens] and to be honest we made a few mistakes and so we had to retool, come back," he said candidly. "But we are really, really excited about the Optiq [line] and we think you will be as well."
HARMAN, a leader in the infotainment world for automobiles, played a pivotal role in the development of Optiq. [B]eing able to work with HARMAN on this project and really to leverage their industrial might, their design capabilities and also the fact that they are a part of Samsung, gives them exclusive rights to use this Samsung QLED technology in this space," said Thales head of marketing for inflight, Jerry Thomas.
Passengers, he assured, are going to experience "the most stunning picture to date in the airline industry. This is the type of quality that our passengers have come to expect in their living room being brought onboard the aircraft."
He continued, "It really starts with the QLED technology. It allows the picture to show more brightness, it extends to the fact that it's 4K and HDR which is 'high dynamic range'. It allows [us] to have a much better picture quality. Two main drivers of the picture quality are going to be the contrast ratio and the amount of colors that are available to represent the true light. So we'll have a high contrast ratio which really will be the difference between the darks and the lights on the screen and in excess of over a billion colors. This is up from 16 million from previous generations. This allows us to have a real-life experience and really to experience pictures the way the directors intended the film to be received."
Asked by Runway Girl Network where the 4K screens will debut, Rhoads said: "The most I can tell you at this time is we do have a launch aircraft, it is [a] widebody. It will deliver, I believe, the first quarter of 2023." He added that Thales is also pursuing multiple retrofit opportunities at this time, and that these will likely come to market sooner.
The company's current AVANT line boasts a customer base of over 30 airlines worldwide.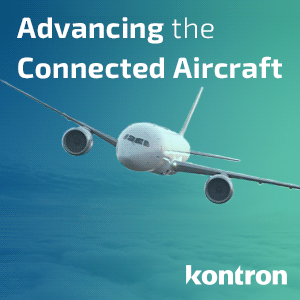 As mentioned, Thales is not the only IFE provider in the 4K display space. Leveraging its parent's in-house knowledge and working with other key manufacturers, Panasonic Avionics began discussing 4K for IFE in 2015. By 2016, Panasonic had already incorporated the technology into a new business class seating concept called Waterfront.
Safran, formerly Zodiac, offers RAVE Ultra IFE displays that deliver brilliant 4K resolution. Addressing the low-definition IFE content problem, Safran even developed an upscaling solution for its displays, explaining: "At the end of the day, it really is about compression, but from our perspective we have the processing power in our system to be able to upscale this lower resolution content."
More recently, Lufthansa Technik and South Korean multinational technology conglomerate LG teamed up to digitize aircraft cabins, telling RGN that their PED-friendly seatback IFE screens will "come with state-of-the-art 4K LCD".
All of these stakeholders must contend with studios' fears about high-definition content security, as industry veteran and Lufthansa Systems chief consultant Michael Childers previously told RGN. Thales' Thomas assured this week that his firm's solution is "fully compliant with studio requirements with 4K content".
He explained: "It's not just the ability to have a 4K monitor that allows you to use studios' content, it's the ability to also play at a high variable bit rate at the right DRM. And so, having the high performing GPUs to CPUs [central processing units] that will allow us to be fully compliant with that, airlines can be assured that they will be able to choose the content that they wish from the studios."
The Optiq project is just one part of what Thales is calling "AVANT Up", the name it has given to the overall evolution of its product line.
As part of AVANT Up, the French multinational corporation also today revealed new Pulse smart power management solutions aimed at meeting the power needs of passengers, as PED devices increasingly migrate to the USB Power Delivery standard. Boasting a roughly 30% weight reduction over legacy in-seat power solutions, Pulse is described as a modular system built with smart power management that dynamically allocates power where passengers need it.
"So, we see that even laptops now are being powered by USB-C. Most devices all have adopted the USB-C format and so we designed this version to match those trends and in doing so making sure the passenger has what they expect but also to lower the cost to the airline and then once again the overall weight to the airline," explained Thomas during the media briefing.
"So, let's start with the passenger experience. By designing this new solution to be narrower we were able to make it fit between the two seats. So, what does this translate to? It translates into more seat, more room for the passenger. Their feet will not kick into it and as you know, especially if you are in economy, that is one of the most precious things you have is additional seating room. It supports all of the standards passengers are used to, USB-A, USB-C, wireless charging and including up to 60 watts of power entering those outlets for those laptops that are USB-C and that draw a little bit more power."
Thales is also touting the fact that AVANT's open platform, built on the Android OS, allows it to work with an extensive network of partners to develop and deploy new applications for airlines, and bring new levels of personalization to passengers. The company's 'Ready to Fly' digital portfolio, revealed during the midst of the COVID-19 crisis, is designed to help airlines restore confidence in air travel in a post-pandemic world with "touchless" solutions that allow passengers to safely control the IFE system with their mobile phones for a full IFE experience.
Related Articles:
Featured image credited to Thales