As commercial aircraft move between operators, the passenger experience hard product inside them — seats, IFE, galleys, monuments, and so on — may change as well.
The point of transition may be marking a sale and refurbishment, or the ending of a lease period and the concomitant transfer of the aircraft back to the lessor before delivery to its next operator.
But in a time when the retirement and scrapping of older aircraft has been accelerated by COVID-19, what changes are to be expected in the transition market as a result?
Surplus seats
Airframers have reduced production rates in order to avoid aircraft destined for failed airlines — either direct buyers or via lessors — piling up at assembly lines, whether in full livery or 'white-tail' aircraft. Airbus' rate reduction, for example, has avoided a glut of unsold aircraft, says Mark Pearman Wright, head of marketing for leasing, trading and investors.
Even so, there is no shortage of surplus seats. "We're observing a lot of used and refurbished seat availability, as per part-out [of scrapped aircraft]. These, together with linefit shipsets not delivered, are invading retrofit market, one from the bottom (used seats) the other from the top (ex-linefit seats)," says Paolo Drago, chief executive of aircraft seatmaker Aviointeriors.
That pressure can hit Aviointeriors' bottom line, given that the retrofit market is a pillar of its work. In normal times, it is worth around €40-50m per year.
Delaying refurbishments
Thomas Bulirsch, the CEO of secondhand aircraft seat provider aviationscouts, foresees a delay of cabin modifications until the market picks up. "Currently the transition market is limited by financial ability of operators to react to the current needs. I see operators and lessors rather going into a 'winter sleep' reducing cost to a minimum, rather than reacting to the market requirements and taking risk [only] to decide on the wrong configuration," he says.
Lessors as a rule prefer the most popular and remarketable cabin configurations, notes Airbus' Pearman Wright. "For example, on the A320neo the 'vanilla' 186-seat all-economy layout with standard monuments (galleys and lavatories) is popular. As a result, there is a reduced need for cabin reconfigurations in an operator-transition scenario."
But while Airbus may have a 'vanilla' configuration of its factory-fresh A320neos on the retrofit market, MRO providers haven't yet seen a "standard" cabin product emerge that an aircraft would almost default back to if not taken up. Rather, an aircraft will usually be reverted to delivery condition per the lease, says Independent Aircraft Modifier Alliance (IAMA) managing director Nicole Noack.
In the event that an operator has failed, leaving the aircraft as-is, the lessor may well leave matters alone, and forgo cabin refurbishment, until it finds a new operator.
IAMA's lessors advocate, Kimberly Miller, expects some 1000 aircraft to be returned to lessors in 2021, of which 200 are widebodies. Whether narrowbody or widebody, these aircraft would be expected to be quickly renewed in normal times. But these are not normal times.
She forecasts that new aircraft deliveries from Airbus and Boeing of 1062 airframes for 2021 – of which roughly two-thirds are for lessors – may compound the issue.
Pressure on lessors
Certainly, some horsetrading has already occurred with lessors placing aircraft with new operators, alongside some jockeying of delivery slots between airline and lessor customers.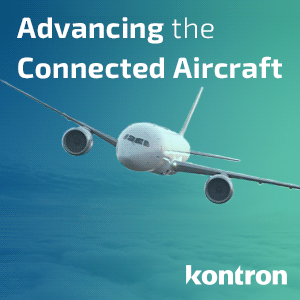 But it seems almost certain that the pressure on lessors will be transferred to airlines and to the passenger experience. Less certain is the form or forms that will take: will there be a certain flexibility on payment terms to avoid repossessing, storing and refitting aircraft? Will that vary depending on how remarketable an aircraft's cabin is?
And, importantly, will that experience lead to increasing pressure for passenger experience (PaxEx) standardisation in the future?
The smart product "kitting" approach is, after all, already taking off.  This approach moves away from bespoke seat implementations, and narrows down the PaxEx variables while improving parts management, and simplifying certification and production.
To borrow Airbus' word, will PaxEx become more 'vanilla'?
Related Articles: