When Virgin Australia takes delivery of its 737 MAX 10 aircraft starting in 2023, it will be as part of the airline's future: charting a #PaxEx path between its primary competitors, full-service Qantas and low-cost carrier Jetstar, both owned by the Qantas Group.
The MAX 10s, says chief executive officer and managing director (and former Jetstar boss) Jayne Hrdlicka, are aimed at "high-density domestic and short-haul international routes or where there are constraints due to slot availability limitations".
In Australia, that's likely to mean the Melbourne-Sydney-Brisbane triangle — where the recliner seats Virgin offers on its existing 737 fleet are just fine for the one to two hour hop — plus transcontinental flights to Perth, previously operated by the airline's fleet of Airbus A330-200s on busy routes, where recliners aren't quite up to business class snuff.
For Virgin, the 737 MAX 10's range of 3300nm, nearly 400nm more than the 737-800, sits well within the sub-2000nm transcontinental range of Australia, or the 2500nm range for the all important southeastern Australian cities to Bali holiday traffic. It could even do Perth-Auckland, for that matter.
The question is what might go on board, especially if that's more than the recliners it uses on the 737-800s.
In business, Virgin offered Collins Aerospace Super Diamond seating on its A330s and 777-300ERs, in comparison with Qantas' Thompson Vantage XL aboard the carrier's A330s and 787s, and older Skybed fully flat seats on its A380s.
For sub-3300nm flights, a fully flat bed with direct aisle access might feel like overkill, and that's probably true for anything but the truly awful eastbound redeyes from Perth, which timetable at around four hours and where getting as good a jolt of sleep as possible is crucial.
There are, of course, few premium-outfit MAXes to look at, but perhaps flydubai's MAX 8 fleet — with its fully flat staggered Thompson Vantage seats up front and full featured Recaro CL3710 down back — is the closest. The Gulf carrier offers ten business seats up front (ten seats is where Vantage's space efficiency starts to kick in) and 162 economy seats down back, for a total of 172.
The MAX 8 is 39.5m long compared with the MAX 10's 43.8m, and with 30" pitch working out to just over 76cm, that would theoretically mean some six additional rows on offer, while aiming not to surpass that all-important 200-passenger ceiling which would require a fifth flight attendant.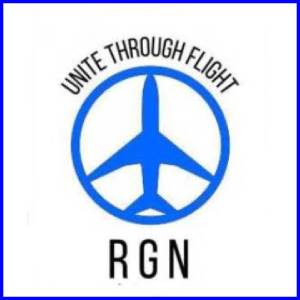 Other currently available business options would of course include the Collins Diamond, the most-seen flatbed on the 757 family.
Newer options like the Butterfly or Thompson Vantage Solo could be on the table, although Virgin was burned the last time it tried to get into the seat customisation game, so it may not wish to be an early taker here. Stelia has said that while it might look at the 737 MAX for its Opera seat, the narrower 737 fuselage is a hindrance.
But if Virgin is aiming at a price-conscious market slightly under Qantas', it may well conclude that direct aisle access for all passengers isn't necessary, and that for those passengers who want it, well, those Vantage "throne" seats can be branded and perhaps sold as an ancillary.
Further back, the big question is whether to install a fully featured seat, a slimline — or both, given the existence of Virgin's Economy X extra-legroom seating product. That would also allow the airline to offer a middle-seat-free premium economy product to further segment its market.
Inflight connectivity would appear to be a no-brainer (under its prior owners, Virgin offered Gogo 2Ku), but as for seatback entertainment screens, look for management's decision to be a harbinger of the future of that part of the PaxEx puzzle.
Any time an airline looks to position (or reposition) itself to offer a new kind of passenger experience proposition it's fascinating to watch. It's been true with JetBlue, true with the forthcoming Breeze, and it's going to be true for the new Virgin Australia under Jayne Hrdlicka's experienced wing.
Related Articles:
Featured image credited to Virgin Australia