Intelsat is evolving towards software-defined, reconfigurable satellite assets that will allow the company to direct high-throughput capacity "precisely where and when an airline needs it", the satellite operator tells Runway Girl Network.
As part of this strategy, the McClean, Virginia-based company has contracted Airbus to build two OneSat satellites operating in multiple frequency bands. The OneSat product line is Airbus' latest generation of fully flexible, in orbit reconfigurable, software defined satellites. Intelsat inked the contract with Airbus on 31 December 2020. The two software-defined satellites will be delivered in 2023.
"The Airbus Software Defined satellites will deliver powerful performance and a ground-breaking experience for Intelsat customers across multiple geographic regions," explains Intelsat in a statement.
"This agreement also marks the beginning of a radical evolution of Intelsat's network; Intelsat is pursuing an aggressive, multi-year network transformation plan with investments in new assets that are designed for extremely high speeds, enhanced capacity flexibility, redundancy and backwards compatibility."
Though Intelsat has been restructuring its operations under Chapter 11, the company is among the leading satellite operators in the world. Boasting a fleet of over 50 satellites in geosynchronous orbit, Intelsat serves a variety of markets, including but not limited to aviation, government, land mobility, maritime, and media.
Its aviation business has been in the spotlight of late, as Intelsat recently completed the $400 million acquisition of inflight connectivity provider Gogo's commercial aviation business, and with it acquired contracts to provide Ku-band satellite-supported Internet to airlines around the globe.
But Intelsat faces stiff competition from London-headquartered Inmarsat and the rapidly-growing Inmarsat Global Xpress Ka-band network, as well as Carlsbad, California-based Viasat, which is in the process of building out a global, high-capacity Ka network.
Indeed, Viasat recently snatched up some key airline contracts, including a new deal with Delta Air Lines to fit more than 300 narrowbodies with its broadband IFC solution. Delta is Gogo's largest customer. Ergo, Delta's migration to Viasat for these aircraft – whilst not entirely unexpected – is nonetheless a blow to Intelsat, which is eager to hang onto as many Delta tails as possible.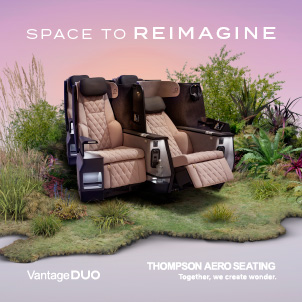 Given the news that Delta has selected Viasat Ka IFC for more than 300 narrowbodies, RGN asked Intelsat to share its plans for ensuring that Ku-band inflight connectivity can pack the sort of punch needed by airlines – including Delta – to satiate the onboard Internet needs of their demanding passengers.
"That assumes Ka is somehow 'better than' Ku, but that argument is flawed. When you get right down to it, Ka doesn't pose any sustainable cost, quality or capacity advantages. And, Ku is uniquely positioned to provide the gate-to-gate connectivity that passengers and airlines are ultimately looking for. At the end of the day, the band doesn't matter as much as whether you can deliver for your customers, and in turn for their passengers," says an Intelsat spokeswoman.
She continues: "Together, Intelsat and Gogo Commercial Aviation are incredibly well positioned to build upon our collective reputation for excellent customer service, compete for new aircraft and expand our position in the market. In addition to the existing 51 satellites we currently have in orbit, Intelsat's ongoing investments in our next-generation software-defined network will only further enhance Gogo Commercial Aviation's market-leading capabilities and the long-term value we deliver to commercial airlines."
For Intelsat, its investment in Airbus software defined satellites "marks an important first step in evolving the world's largest, most resilient, integrated space and ground network", says CEO Stephen Spengler in a statement.
Related Articles:
Featured image credited to Airbus