With aircraft fleets grounded, many routes operating on a lifeline essential-only basis, and growing restrictions in many parts of the world, airline seatmakers have been hard hit by the COVID-19 crisis. To learn more about how Italian supplier Aviointeriors has been weathering the storm, Runway Girl Network sat down for a wide-ranging videocall with Paolo Drago, the company's chief executive officer.
Aviointeriors' volumes at present are at 20% of pre-pandemic levels, as airline and lessor customers pause their investment in passenger experience while demand is so heavily curtailed, and the jobs of many its staff are being supported by government employment schemes, Drago explains.
"We are using this time on the product side to ameliorate, rejuvenate, get more of a sense of youth on our products," says Drago, noting that the company also plans to hire in expertise to transform the company with Lean principles and methodologies to be ready to spring back post-COVID.
Part of that Italian seatmaking renaissance will come from four new seats in particular, across three classes: the fully flat Allegra, recliner Synthesys, and a pair of as-yet-unnamed economy class products.
Up front, the new entrant is Allegra, which Drago characterises as "designed primarily for a single aisle market but of course offerable, as we are doing now, even on the long-haul market".
It's a staggered fully flat business class seat in a 1-2, 2-1 configuration that can be best explained as 'an updated Thompson Vantage, but with higher foot boxes' (your author's words, not Drago's).
These updates are no bad thing, and Vantage is a popular product for a reason, but it doesn't really move the needle on passenger experience, except for taller people who find Vantage overly snug in bed mode.
Allegra, Drago notes, is currently on display alongside the more spacious staggered Adagio, which offers direct aisle access for every passenger, at the Airbus mockup centre in Toulouse. That seat, most notably seen at the front of the Airbus A320 family mockup at AIX 2019, remains on offer.
There are no current plans to add a JetBlue Mint-style door to the "throne" seats on Allegra, Drago reveals, but he says "never say never" when it comes to adding options, particularly for customers making a larger order.
Avio is also collaborating with others in the industry on integrated front-row monuments, both on narrowbody and widebody airframes, and the latter are an impressively constructed full-height monument with additional storage for crew use, maximising space that would otherwise be lost.
Towards the middle of the passenger experience spectrum, Avio is also working on a mechanical recliner called Synthesys, aimed at the shorthaul business class or longhaul premium economy market. Drago highlights that this is a "more agile and lighter" product than older recliners, and that it also features updated styling. Of particular note is the armrest, which is designed to simply swing up to meet DOT accessibility requirements.
Down the back is where things get very interesting and a little bit complicated.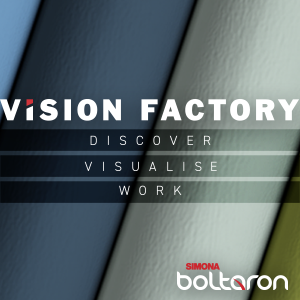 Aviointeriors is planning a split between future medium-range and long-range seats with two separate yet related products, which it showed RGN on a video call.
These seats are not yet named, but the medium-range one is a composite-packed angularly styled slimline, featuring a built-in tablet rest for BYOD inflight entertainment, with reduced weight. The long-range seat, meanwhile, features a 'lean-to-snooze' headrest wing and embedded inflight entertainment, but is sculpted at the knees to regain 1-1.5" of space for the passenger.
Avio, Drago says, is aiming "to complete a brand new linefit offerability to Airbus customers" wanting a full-aircraft offering, particularly with Allegra plus one — or perhaps both — of the new seats.
Related Articles:
Featured image credited to Aviointeriors