For almost half the history of aviation, Singapore Airlines' flight attendants have been the most iconic design personification of an airline's brand. The image of Pierre Balmain's sarong kebaya uniform, the perfectly coiffed hair and the expertly applied makeup — in which the cabin crew are extensively trained — has lasted longer than many its airline contemporaries.
And now, in the midst of the COVID-19 crisis, which has been comparatively well managed in Singapore, the airline is leveraging that brand equity and the expertise of running a digital airline to deliver external training courses to other businesses and organisations.
In recent years, as the earlier "Singapore Girl" branding and positioning raised eyebrows in the modern world, the airline has been evolving the crew branding towards curating the skills learned during training and the expertise they gain in the sky.
Now, the Singapore Airlines Academy is offering a range of training programmes that leverage the high regard in which it is held to organisations and businesses across various sectors. And they're being snapped up, with clients ranging from healthcare to logistics, retail to hospitality, finance to automotive, education to hospitality.
"Our programmes span three domains which are our core competencies – Service Excellence, Operational Excellence, and Innovation & Digital," airline spokesperson Peter Tomasch explains to Runway Girl Network. "At present, we are offering eight to ten different programmes."
In the same way that Singapore Airlines' branding of its cabin crew has widened the scope of these safety professionals' work, its academy clientele recognise that there is real value to be found in the role that flight attendants perform.
Tomasch describes these as "tailor-made training packages for companies. Courses on offer include service excellence, leadership, dealing with challenging customers, as well as innovation programs and strategic concepts. They are carried out by in-house trainers who are certified trainers with practical experience."
The first course was designed for a Singapore hospital, and included a variety of topics: customer support, effective interpersonal communication, and learning to convey key values like care, warmth and empathy.
"The programmes are delivered by certified in-house instructors and facilitators who possess extensive frontline and training experience," Tomasch explains. "This is a key differentiator for us as our instructors are current practitioners as well. This means they are able to bring relevant, day-to-day experience to their classes."
The inherent digital nature of the modern airline — which SQ highlights in the two-part Discovery Channel documentary series that also features on its inflight entertainment system — is also a crucial part of the puzzle at the academy.
The programme is a formalisation of occasional work that the airline has done in the past, with either one-off or ad hoc programmes delivered to companies.
But, as COVID-19 hits, "the Singapore Airlines Academy is an opportunity for us to contribute to Singapore's national effort in upskilling while enabling the diversification of our non-airline revenue streams," Tomasch says.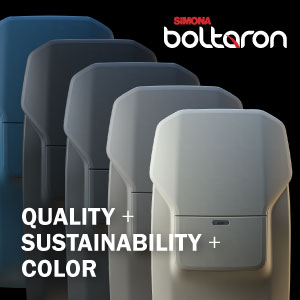 As with the rest of the world, Singapore Airlines is under pressure during COVID-19. As we discussed recently on the RGN In Conversation podcast with Singapore-based designer Aaron Yong, SQ is using that brand equity, and that of its SATS catering arm, to deliver experiences like home delivery of the carrier's iconic food and its on-ground A380 Restaurant meals.
Altogether, it's a marker of how highly the airline and indeed the industry is regarded in Singapore.
Another marker? Some furloughed flight attendants have created their own outdoor restaurant in town, delightfully named Kevin Khoo after the longstanding joke about "cabin crew" sounding like the name in the Singaporean accent — "Kevin Khoo, please disarm all doors… Kevin Khoo, please be seated for landing…".
As the industry deals with its greatest ever challenge, innovating out of the COVID-19 crisis will require not only this kind of brand leveraging, but also a reinvestment in the brand equity it uses. Airlines have a real opportunity to create a massive asset for their future. Kevin Khoo would be proud.
Related Articles:
All images credited to Singapore Airlines