Oneworld this month became the first global airline alliance to commit to achieving net-zero carbon emissions by 2050, an announcement that came amid criticism from environmental activists of member Qantas Airways' decision to operate a seven-hour sightseeing flight in October.
The alliance announced on 11 September that its 13 member airlines had jointly committed to carbon neutrality by the middle of this century, a target they intend to reach within the existing environmental framework agreed by governments and through ICAO.
In an interview with Runway Girl Network, oneworld chief executive Rob Gurney described the collective commitment as "a very big statement of intent", and said members had "pushed forward" with it despite the huge challenges they are facing as a result of the COVID-19 pandemic, because it is "the right thing to do".
"We started talking about [net zero] in earnest 12 months ago and we got our CEOs committed towards the end of last year," says Gurney, noting that oneworld's role will be to act as "a platform for collaboration".
Some of oneworld's members had already made their own individual net-zero commitments prior to the group pledge. International Airlines Group (IAG), Japan Airlines and Qantas have all previously targeted net-zero carbon emissions by 2050, while Finnair went one step further with an ambition to achieve the goal by 2045.
Gurney describes the 2050 date as "the minimum viable product" but says that "if we could do it earlier, that would be even better". He says it "makes sense for oneworld, SkyTeam and Star to collaborate" on driving the airline industry towards net zero, although "we haven't talked to the other alliances about this particular subject".
Addressing climate change is "the most important thing facing [the aviation industry] beyond COVID", says Gurney. He points out that "a number of our airlines compete with each other" but it is "pleasing to see" that the goal of achieving net-zero carbon emissions is "not seen as a competitive issue" among members.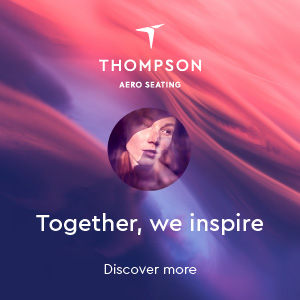 Carbon neutrality will be achieved through "a mix of many measures", says the oneworld chief, including transitioning to more fuel-efficient aircraft, increased use of sustainable aviation fuels (SAF), and the use of carbon offsetting programs. He points out, however, that there are "still challenges on the scalability" of SAF, and "it is an open question to what extent those fuels will replace fossil fuels".
To those who are "cynical about the use of offsets", Gurney suggests that their criticism is "unfair" and takes a "glass half empty" approach to the issue.
Criticism from environmental groups has also been leveled at oneworld member Qantas in recent weeks over its decision to operate a seven-hour "scenic flight" next month using a Boeing 787. The "Great Southern Land" flight, as it is billed by the airline, takes off from Sydney and includes "low-level flybys of unique Australian destinations", such as the Great Barrier Reef and Uluru, before landing back in Sydney.
Asked by RGN how the operation of such flights fits in with the net-zero commitment and messaging, Gurney says they are "not flights to nowhere", as they have been described in various media reports and by some environmental campaigners, but are "sightseeing" flights that respond to "pent-up demand" from customers who have been unable to travel abroad due to the coronavirus crisis.
A Qantas spokeswoman notes that the carbon-dioxide emissions from the scenic flight will be offset and the 787 used to operate it "burns 20% less fuel than aircraft of similar size". She claims that Qantas "operates the largest carbon offset program in the aviation industry" with about 10% of customers who book through the airline's website "choosing to offset their flights".
Flight Free UK, a campaign group which was inspired by the Swedish Flygfritt campaign that persuaded 14,500 Swedes not to fly in 2019, sees it differently, however. It is urging people to sign a petition seeking to ban such flights, posting on Twitter that "now is the time to reduce global emissions, not increase them by taking flights that don't go anywhere".
Related Articles: