Everyone who loves aviation comes to it in their own special, unique way. For me, this most changeable of industries has been one of the few constants in a life lived on four continents and an unslaked thirst for seeing what our shared world really looks like, both up close and seven miles high.
As a kid, I flew before I could crawl. Some of my earliest memories are going to sleep curled up in a nest of blankets and pillows by the window of an aircraft, the unique mixture of recycled air, thermoplastics and flame-retardant fabrics in my nose.
I spent a lot of time as a child flying longhaul to visit family, for education, and to come home to wherever my parents were living at the time. I spent hours in airline terminals, nose pressed up to the glass, watching generations of aircraft come and go. I demanded Saturday visits to the LaGuardia observation deck, and one of my favorite toys was a FedEx 727 just like the many t-tailed jets I loved to watch taking off.
I was lucky enough that many of my childhood flights were aboard the Queen of the Skies, Boeing's 747, the OG and only jumbo jet. Back in the '80s and '90s, pilots were only too happy to have an increasingly inquisitive child and then teenager in their flight decks during the cruise portion of a trip, asking questions about being a pilot, about what was then a very glamorous life with long downroute segments, and — of course, for a proud and unrepentant #AvGeek — about aircraft.
There are so many memories stuck in my head: cold winters' nights at New York JFK walking through the perennially-under-construction parking lot to the British Airways terminal, the roar of Concorde's engines piercing the air as the wafts of jet kerosene blew across the tarmac.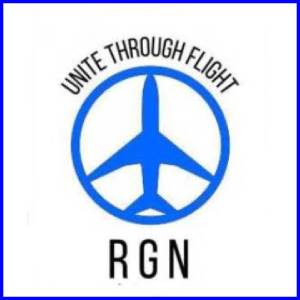 Tasting my first coffee because the other Unaccompanied Minors were cool enough to be drinking coffee and so, dammit, was I. It was instant, terrible, poured from a British Airways jug into a tiny plastic half-cup, doused with the too-small packet of sugar.
An evening flight on an old Swissair DC-10, sleeping across five seats at the rear of the economy cabin, laid out in a 2-5-2 configuration that meant anyone who cared to could go fully flat a decade before that was possible in first class — as long as they didn't mind the smell from the smoking section.
The nightmarish three-day JFK winter ice storm operations meltdown one January: flying Unaccompanied Minor, sitting on the tarmac waiting for deicing and takeoff clearance, the flight eventually cancelled late into the night, a midnight bus ride to a Hilton in midtown Manhattan, the unaccompanied minors and cabin crew in the poshest of suites, swapping our minibars' booze for their minibars' cookies, getting back to the airport and spending the afternoon in the lounge in the old Terminal 4 — and the next aircraft taking off on time, then turning back to JFK over Massachusetts for technical reasons.
I always say that weekend was when I truly fell in love with airlines, because within the frustrations and angst of a single night flight turning into a three-day palaver I also saw the best of people. The cabin crew who kept checking in on the little pack of unaccompanied minors. The ground crew who got everyone where they needed to be.
The lounge staff who, when a small pack of unaccompanied minors hopped up on packets of Pepperidge Farm cookies (I have ever since had a soft spot for Milanos) and their increasingly frazzled parents ended up in their lounge for three nights straight, were the model of helpfulness, kindness and understanding.
I've been fortunate enough to count myself as a small part of aviation for over a decade now, and I've made countless wonderful new memories since. In a period of unprecedented and previously unimaginable uncertainty and change for aviation, I'm holding those memories, and all those that came before, as a hope for the future.
Related Articles: